Famous Athletes Who Have Gone Broke

7 min Read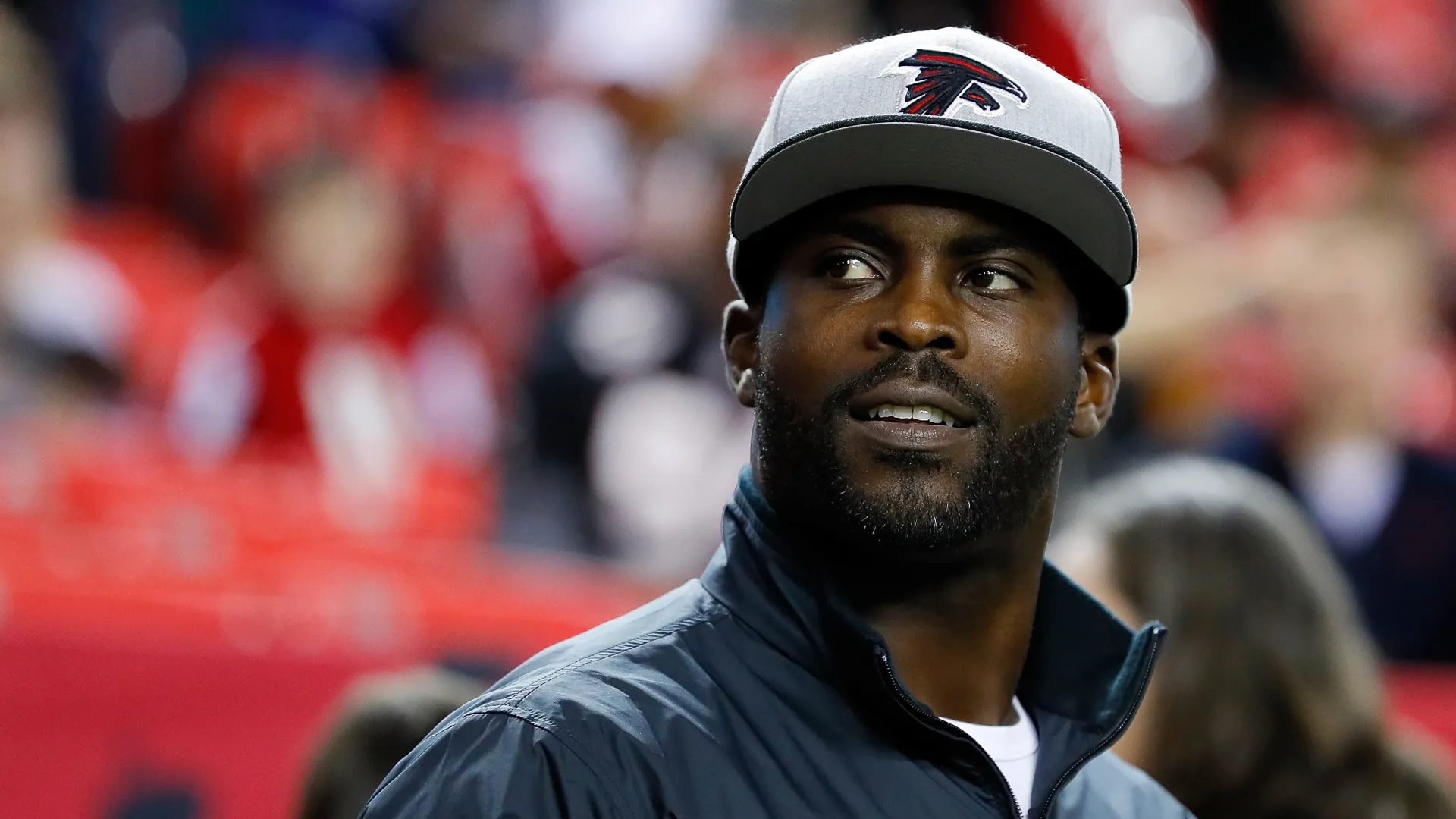 Make Your Money Work for You
Johnny Unitas
This NFL legend quarterbacked for the Baltimore Colts from 1956 to 1972, taking the team to one Super Bowl title and three NFL Championships. Unitas himself won league MVP three times and went to the Pro Bowl 10 times, winning numerous accolades. In fact, in 2014 — many decades after his career ended — he won the NFL's Bracketology competition for best quarterback of all time.
Despite his massive success on the field, Unitas didn't have the same luck with his finances. In 1984, the NFL All-Pro went all in on a circuit board company that failed soon after. He was forced to declare bankruptcy in 1991 and owed as much as $3.2 million to Baltimore and the state of Maryland.
Tony Gwynn
Tony Gwynn — aka "Mr. Padre" — was a 15-time All-Star hitter for the San Diego Padres from 1982 to 2001. With seven Silver Slugger awards and five Gold Glove awards, Gwynn is considered one of the best hitters in the history of baseball.
Unfortunately, Gwynn was forced to file for bankruptcy in 1987 after his lawyer, Lew Muller, took out multiple bank and car loans in Gwynn's name — and then failed to make payments. At the time, Gwynn owed nearly $50,000 in back taxes to the IRS and well over $1 million in various other liabilities.
In 2018, four years after Gwynn's death from cancer, his former San Diego mansion went into foreclosure.
Take a Look: 44 Incredibly Rich Retired Athletes
Warren Sapp
Former NFL defensive tackle Warren Sapp was known as a "sack master." Playing most of his career with the Tampa Bay Buccaneers, he racked up 96 1/2 sacks over his 13 years on the field. Perhaps even more impressive, Sapp racked up more than $75 million in contract earnings.
Even after his playing career ended, Sapp was reportedly making $45,000 a month as an NFL Network analyst. But in 2012 he filed for bankruptcy, citing $6.7 million in outstanding debt.
While it's not clear exactly how Sapp lost all his money, it seems to come down to reckless spending on strange and extravagant items. His $4.1 million mansion was filled with things like a $1,200 lion-skin rug, $6,000 worth of Jordan sneakers, a pair of Muhammad Ali's boxing gloves and more. After the assets were liquidated, it was discovered they were only worth $6.45 million — not enough to pay his $6.7 million in debt.
Make Your Money Work for You
Lenny Dykstra
Lenny Dykstra, a former New York Mets center fielder known as "Nails," played from 1985 to 1996, ending his career in Philadelphia. Dykstra was a three-time All-Star and won the World Series in '86 with the Mets.
Although he was widely celebrated for his baseball career, Dykstra's reckless style of play carried over to his personal life in some not-so-pleasant ways. In 2009, he filed for bankruptcy; but he sunk much lower when he was arrested in 2011 and charged with bankruptcy fraud, grand theft auto, drug possession and indecent exposure.
Dykstra only served six months and some change in prison, but lost the respect of the public. A piece by The New York Times outlines his divorce, disownment by his family and years of wild behavior, including drunk driving, high-stakes poker and conning many people out of tens of thousands of dollars.
Lawrence Taylor
Lawrence Taylor is one of the most famous pass-rushers in the history of the NFL. Drafted by the New York Giants in 1981, Taylor won the Super Bowl twice in his 13-year career, eventually being inducted into the NFL Hall of Fame.
However, Taylor has always been dogged by trouble off the field. It started with multiple failed drug tests in the '80s and spiraled into charges of property damage, attempting to buy crack cocaine and sexually assaulting a 16-year-old girl. As you can imagine, his spending habits were just as reckless. Taylor admitted to spending $1,000 a day in escort services and cocaine, reported CBS News, and squandered the rest of his fortune through a series of bad investments and legal battles. He filed for bankruptcy in 1998 and was later charged with tax evasion and failure to pay child support.
Today, Taylor is only worth around $200,000.
Make Your Money Work for You
Dennis Rodman
Dennis Rodman is a former forward for the Detroit Pistons and Chicago Bulls; winning five NBA titles and taking home $27 million in earnings. He also recently starred in the 2020 Netflix docuseries "The Last Dance," which focused on Michael Jordan's final season with the Bulls.
Nicknamed "the Worm," Rodman was characterized as someone who was very generous during his NBA career. But his generosity wasn't what caused him to go broke. According to ABC News, Rodman had a serious drinking problem in 2012 that led to him filing court papers saying he could not afford to pay child support. At the time, he owed his ex-wife over $800,000 in back child support and was previously ordered to pay her $50,000 a month.
Terrell Owens
Terrell Owens is known as one of the best wide receivers to have ever graced the NFL. Entering the league in 1996, he played for various teams, using his size and speed to rack up nearly 16,000 receiving yards and 153 receiving touchdowns, along with plenty of other records.
Owens made around $67 million in contract earnings and $13 million in endorsements but is now worth a measly $500,000. One of the major contributing factors was combined child support payments that totaled nearly $45,000 a month; for which he narrowly avoided going to jail in 2012 — even showing up on an episode of "Dr. Phil" later that year.
According to Owens, bad investments and trusting the wrong people also contributed to his financial downfall.
Michael Vick
Michael Vick was drafted into the NFL in 2001 by the Atlanta Falcons and steadily made a name for himself with his record speed at quarterback and many thousands of passing yards on top of it.
However, Vick was arrested on dogfighting charges in 2007 and went on to serve 548 days behind bars in federal prison. The incident absolutely shattered his reputation and led him to file for bankruptcy in 2008.
What's amazing about Vick's story is that, despite nearly two years in jail, losing all of his money and good graces, he still made a comeback — both in the NFL and with his finances. Vick signed a deal with the Philadelphia Eagles in 2009, playing with improved accuracy and performance that coasted him into retirement with a solid net worth of $15 million.
2020 in Review: Were These Athletes Worth the Huge Contracts?
Make Your Money Work for You
Mike Tyson
Mike Tyson — famously dubbed "Iron Mike" — dominated dozens of opponents in the boxing ring in the 1990s. He earned the heavyweight title, as well as around $300 million.
Unfortunately, Tyson was the poster child for bad decisions and threw away a ton of money on massive parties, luxury cars, exotic animals — and then legal fees after his tiger bit somebody. He also paid millions in divorce settlements. In 2003, Tyson filed for bankruptcy, citing $23 million in debt.
Despite squandering away hundreds of millions of dollars, Tyson wormed his way into Hollywood and hit big with a part in "The Hangover." Other business ventures include his marijuana ranch and podcast titled "Hotboxin' with Mike Tyson." He currently has a net worth of $3 million.
More From GOBankingRates
About the Author