Steph Curry and 25 Athletes With Major Business Empires Outside of Sports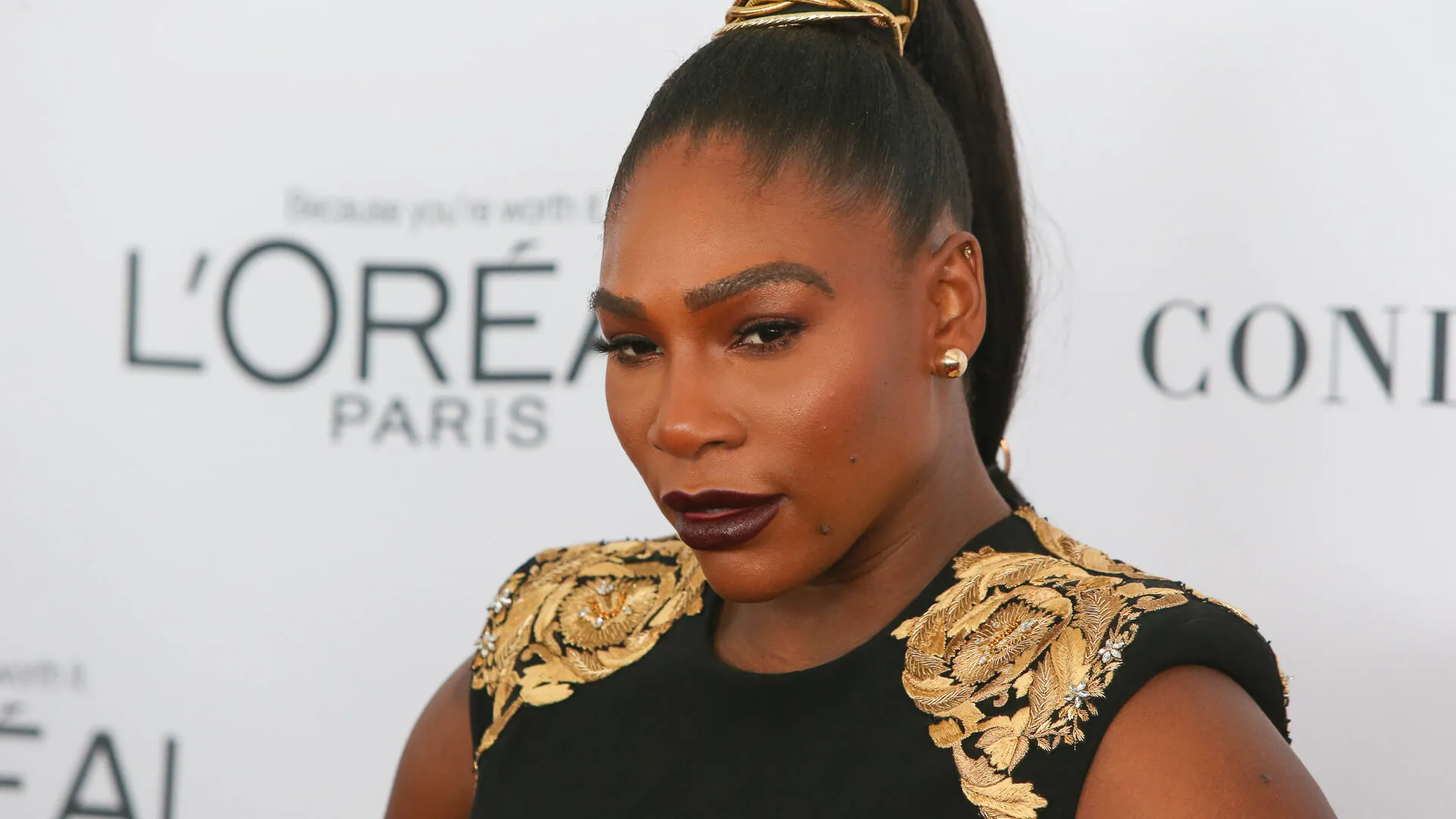 1. Shaquille O'Neal
Former NBA pro Shaquille O'Neal has invested his money in companies he believes in — and it's ended up paying off for him. O'Neal formerly owned 10% of Five Guys' entire franchise portfolio and eventually sold it, telling CNBC that the burger business was "very good" to him. He was also an early investor in Google and invested in Ring before it was acquired by Amazon for $1 billion.
2. Earvin 'Magic' Johnson
Magic Johnson Enterprises
NBA great Earvin "Magic" Johnson is the chairman and chief executive officer of Magic Johnson Enterprises, an investment conglomerate valued at an estimated $1 billion, according to the company's website. He also formerly owned 125 Starbucks stores, which he has since sold.
Make Your Money Work for You
3. George Foreman
Former boxer George Foreman has gotten rich from his namesake grill. Hundreds of millions of units have been sold since it was introduced in 1994, Forbes reported, and Foreman told AARP that the grill has earned him as much as $8 million a month.
4. Michael Jordan
Michael Jordan has had a long-standing partnership with Nike — and it's been incredibly lucrative. By 1986, Nike had sold $100 million worth of Jordan shoes and clothing, and in 1997, the Jordan franchise was spun off as its own brand, Quartz reported. In December 2019, Nike CEO Mark Parker announced that Jordan Brand had surpassed another milestone, with its first $1 billion quarter.
5. Alex Rodriguez
World Series champion Alex Rodriguez founded A-Rod Corp as a real estate investment firm back in 2003. It has since expanded into real estate development, as well as investing in other assets across industries, including sports and wellness, media and entertainment. A-Rod Corp is now a fully integrated investment firm with over 500 employees.
6. Tony Hawk
Pro skateboarder Tony Hawk is now the president of Tony Hawk Inc., a brand umbrella that includes action-sports video games, merchandising, events, endorsements, and film and digital media.
7. Jordan Palmer
Rock Software, Common Thread Collective
NFL quarterback Jordan Palmer has founded a number of businesses. In 2007, he co-founded Rock Software, which built mobile apps for athletes and celebrities. He is now a partner at the online marketing agency Common Thread Collective, whose clients include DIFF Charitable Eyewear and TheraGun. Within the sports realm, Palmer is the founder of the quarterback training camp QB Summit.
Make Your Money Work for You
8. Wladimir Klitschko
Heavyweight champion professional boxer Wladimir Klitschko now oversees a number of companies under the Klitschko umbrella, including Klitschko Ventures, the Klitschko Museum, K2 Promotions, Eleven Mirrors Design Hotel and Klitschko Management Group.
9. John Elway
Elway's steakhouses, John Elway Dealers
Former football player John Elway is now the president of football operations and general manager of the Denver Broncos, and he also is a successful entrepreneur off the field. He is the co-owner of Elway's steakhouses, which has four locations, as well as several John Elway car dealerships — John Elway Cadillac of Park Meadows; John Elway Chevrolet in Englewood, Colorado; and John Elway Chrysler Jeep Dodge Ram in Claremont, California.
10. Steve Weatherford
Super Bowl-winning NFL punter Steve Weatherford has created his own fitness empire under the Weatherford Fit umbrella. This includes a supplement line called Veritas, e-books and online training programs. He also has his own self-improvement podcast, "The Steve Weatherford Show: The Secrets To A High Performance Life."
11. Rob Dyrdek
Superjacket, Dyrdek Machine
Pro skateboarder Rob Dyrdek has built a number of companies over the years, both inside and outside the realm of skateboarding. Outside of the sport, he launched the production company Superjacket, which created the show "Ridiculousness." He also developed the full-service venture studio, Dyrdek Machine, which helps other entrepreneurs build their brands.
12. Roger Staubach
One of the Dallas Cowboys' most well-known quarterbacks, Roger Staubach has built a veritable real estate empire. By 2008, his real estate firm had 50 offices in North America and 1,100 employees, Forbes reported. In order to expand the firm globally, Staubach sold Staubach Co. to real estate firm Jones Lang Lasalle for a multiyear payout that totaled $640 million. But he's not out of the real estate game yet — in 2019, he partnered with the Cowboys to build a luxury apartment high rise next to the team's world headquarters and practice facility in Frisco, Texas.
Make Your Money Work for You
13. Venus Williams
EleVen by Venus Williams, V Starr
Tennis pro Venus Williams is the founder of several companies — EleVen by Venus Williams, which includes a line of activewear and sunscreen, and V Starr, an interior design company.
14. Serena Williams
Serena Ventures, S by Serena Williams, Serena Williams Jewelry
Tennis great Serena Williams founded the investment firm Serena Ventures in 2014 to give opportunities to diverse founders. It now has a $12 billion market cap, according to the company's website. Williams also has a line of clothing and accessories, S by Serena Williams, and a namesake line of fine jewelry.
15. LeBron James
SpringHill Entertainment, Uninterrupted, Ladder, Blaze Pizza
Four-time MVP LeBron James is not only the highest-endorsed NBA player of 2020, according to Forbes, but he's also generating plenty of money with his own companies. James has a production company, SpringHill Entertainment; a media company, Uninterrupted; and is a partner in the health and wellness company Ladder. He is also the co-owner of 19 Blaze Pizza franchises in Chicago and South Florida and is an investor in the pizza chain.
16. Kevin Durant
Ten-time NBA All-Star Kevin Durant is the co-founder and president of Thirty Five Ventures. The umbrella company incorporates a number of business entities, including Durant's personal brand and marketing portfolio, an investment portfolio, the Kevin Durant Charity Foundation and a multichannel sports business network, The Boardroom, distributed in partnership with ESPN.
17. Stephen Curry
Two-time NBA MVP Stephen Curry formed SC30 in 2017 to manage his investments, brand partnerships and philanthropic ventures. He also has a production company, Unanimous Media, which has a development deal with Sony Pictures, Forbes reported.
And more recently, Curry cut a deal to receive an equity stake in Oxigen — a water-based beverage that purportedly aids in muscle recovery. Curry intends to help market the beverage, and his equity stake means he'll share in the profits if the company takes off.
Make Your Money Work for You
18. Maria Sharapova
Tennis pro Maria Sharapova has her own line of luxury candies, Sugarpova, and is a co-owner of the sunscreen brand Supergoop.
19. Drew Brees
New Orleans Saints quarterback Drew Brees owns multiple Jimmy John's and Dunkin' franchises, and is also an investor in the food delivery service Waitr, Forbes reported.
20. Tom Brady
Six-time Super Bowl champion Tom Brady has a wide-ranging health and wellness brand, TB12. The brand includes a line of athletic apparel, protein bars and snacks, supplements, electrolytes, workout equipment and recovery tools. Brady also launched his own production company, 199 Productions, to develop documentaries, feature films and TV shows.
21. Cristiano Ronaldo
In addition to the multimillions Cristiano Ronaldo makes from his salary and endorsement deals, the soccer star adds to his fortune with his own company, CR7. The CR7 brand includes a line of footwear, underwear, denim and fragrances.
22. Paul Rabil
Rabil Companies, Rabil Ventures
In addition to co-founding the Premier Lacrosse League, which was named one of the Top 10 Most Innovative Company in Sports by Fast Company, Paul Rabil has found entrepreneurial success outside of the sports world. The Rabil Companies portfolio includes the "Suiting Up" podcast, the Paul Rabil Experience, the Rabil Tour, Project 9 Events and the Rabil Collection. He is also a partner in the venture firm Rabil Ventures.
23. David Beckham
David Beckham and his wife, Victoria, have built brands worth millions — $150 million to be exact, Forbes reported in May 2019. Beckham Holdings includes Victoria's fashion wholesale, retail and e-commerce business; two licensing companies; a TV production company; and a property holding company.
Make Your Money Work for You
24. Ulysses 'Junior' Bridgeman
Bridgeman Hospitality Group
Former Milwaukee Buck Ulysses 'Junior' Bridgeman turned his attention to the restaurant franchise business after retiring from the NBA. He is now the president and CEO of Bridgeman Foods, which owns 360 restaurants across 16 states, according to the company's website. The company also provides food services for corporations, colleges and universities, sports facilities and more.
25. Grant Hill
Hill Ventures, Penta Capital
NBA star Grant Hill established the marketing and management company Hill Ventures, Inc. back in 1994. In addition to managing and maintaining his marketing and promotional activities, the umbrella company now oversees his expansive real estate portfolio and personal art collection tour. Hill also has a production company and is the founder of the private equity mezzanine fund Penta Capital.
26. Dwayne 'The Rock' Johnson
The XFL, Teremana Tequila
Dwayne Johnson hasn't been an athlete in quite some time, but the man who was once an international professional wrestling superstar has become a huge success outside of the ring. Not only has he transformed into one of the world's most bankable movie stars, but he has made some major moves in the business world, too.
Most recently, the former football star at the University of Miami made a big splash when he partnered with RedBird Capital to purchase the XFL for $15 million. But Johnson has been at it for years, also founding Teremana Tequila and securing a branding partnership with Under Armour for a line dubbed Project Rock.
More From GOBankingRates