7 NFL Players Who Have Negotiated Their Own Contracts — and How They Did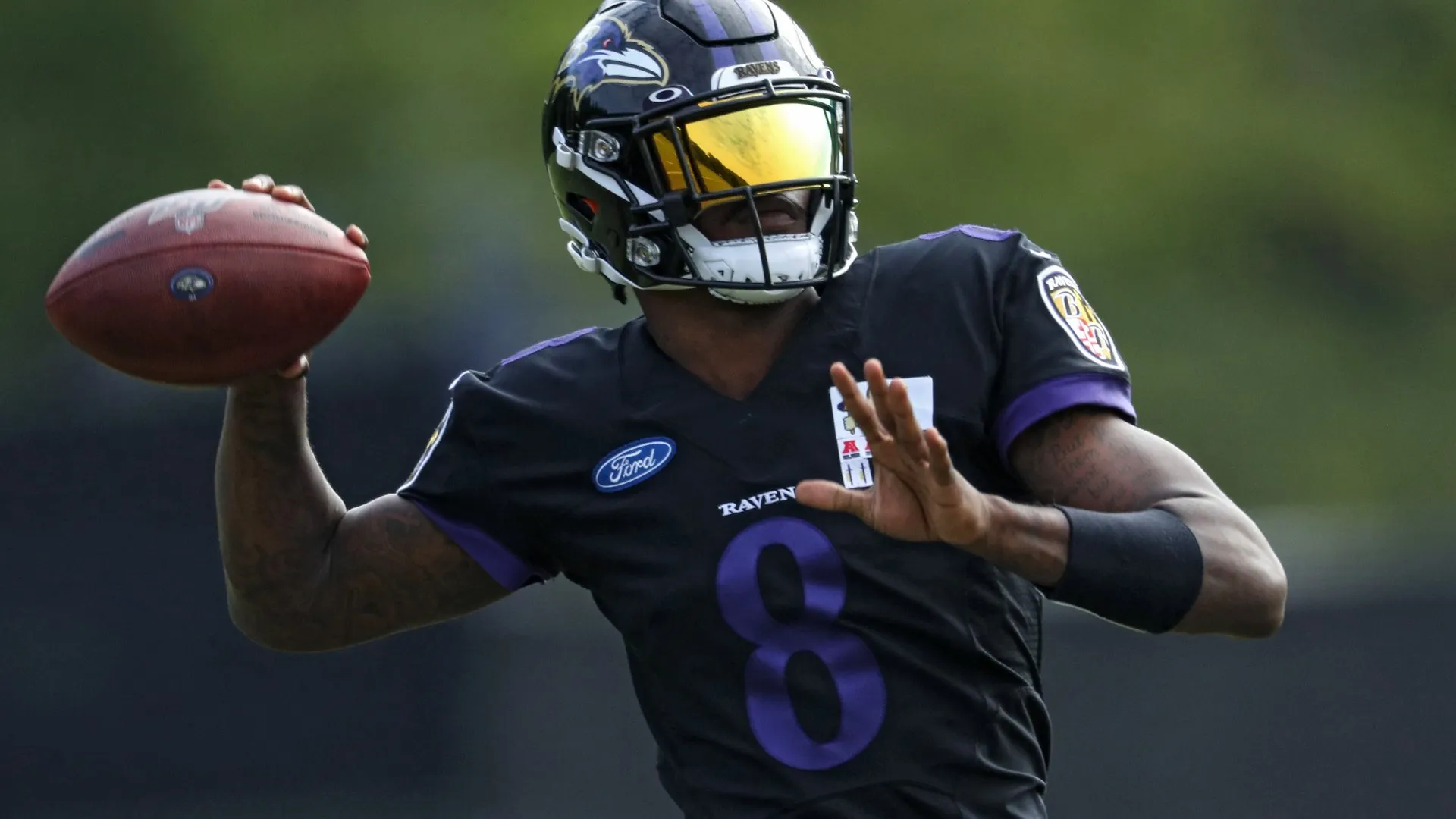 NFL players make big money. B-I-G big. For the 2019-2020 season, the average NFL contract was worth $3.1 million per year, according to Statista.
That also means that the agents who negotiate those deals can fare well. Under the standard contract, an agent receives 3% of the contract in fees. A player with a $50 million contract will pay $1.5 million to an agent.
So it makes sense that some players would want to forego having an agent and negotiate for themselves.
GOBankingRates found seven players who have served as their own agents — and that served them quite well.
Last updated: Jan. 18, 2021
Deandre Hopkins
Contract terms: 2 years, $54.5 million
Team: Arizona Cardinals
Hopkins signed a contract extension with the Cardinals after being traded from the Houston Texans. He negotiated his own deal, including a guaranteed $42.75 million. Hopkins also arranged an unusual clause that allows him to void the final year of his deal if he compiles 400 catches, 5,000 receiving yards, 40 touchdowns or four All-Pro selections from 2020-2023. He's off to a good start, with 114 catches, 1,407 receiving yards and six touchdowns in the first year.
Richard Sherman
Contract terms: 3 years, $27.5 million
Team: San Francisco 49ers
Sherman left the Seattle Seahawks after suffering a torn Achilles' tendon, joining the team's division rival, the 49ers. At the time of the signing, Sherman was roundly criticized for only having $3 million guaranteed, plus how incentive-laden the deal was. He did earn a $1 million bonus for making the 2019 Pro Bowl but failed to earn the incentive during an injury-laden 2020 season.
Make Your Money Work for You
Lamar Jackson
Contract terms: 4 years, $9.4 million
Team: Baltimore Ravens
Jackson, the 2019 NFL MVP, negotiated his rookie deal in 2018 with a $4.9 million signing bonus. Rookie deals are slotted on a scale, so there's not much room to negotiate. The quarterback's next deal bears watching because there's already speculation he could sign a contract worth $42.5 million per season.
Jacoby Brissett
Contract terms: 2 years, $30 million
Team: Indianapolis Colts
Brissett succeeded Andrew Luck as the starting quarterback for the Colts and negotiated his own deal, including an $11 million signing bonus. He's a free agent.
Russell Okung
Contract terms: 4 years, $53 million
Team: Los Angeles Chargers
Okung, who is now with the Carolina Panthers, was one of the first players to represent himself, signing a deal that resulted in one year with the Denver Broncos in 2016. The contract had no guaranteed money and included an additional four-year, $48 million option that was considered extremely team-friendly. He then went on to negotiate another contract with the Chargers. Although Okung has retained an agent since then, he continues to push the envelope — half of his 2020 salary is being paid in Bitcoin, the electronic currency.
Laremy Tunsil
Contract terms: 3 years, $66 million
Team: Houston Texans
Tunsil signed a huge deal, with a $13 million signing bonus and $50 million guaranteed. At the time, the signing was seen as evidence that the Texans' management, led by coach Bill O'Brien, didn't negotiate well.
Bobby Wagner
Contract terms: 3 years, $54 million
Team: Seattle Seahawks
The six-time All-Pro linebacker negotiated a contract that made him the highest-paid linebacker in the NFL, beating C.J. Mosley's deal with the New York Jets by $1 million in annual percentage yield. What's impressive about that is that when Mosley signed, his contract was seen as an outlier.
More From GOBankingRates