What Is Greg Norman's Net Worth?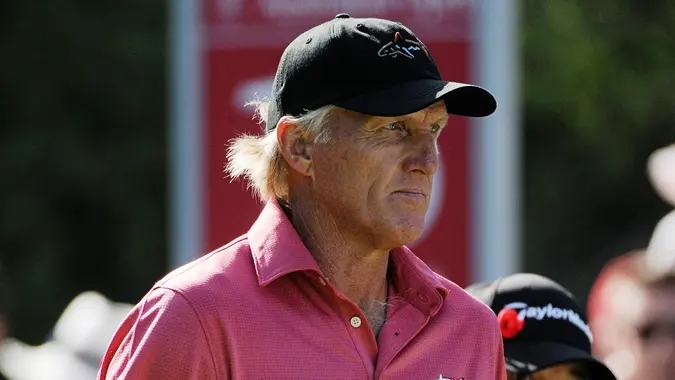 Tony Bowler / Shutterstock.com
Check out his net worth and achievements in golf.
Greg Norman Net Worth: $400 Million
Age: 66
Major wins: 2 (1986 British Open, 1993 British Open)
Total Pro Wins: 88
Notable: The Australian golfer known as The Shark (or The Great White Shark) has an impressive playing resume, with 331 weeks as the No. 1-ranked golfer in the world, plus a lucrative course-design and apparel business. Norman might be better known for his  runner-up finishes, including two heartbreaking losses at the Masters.
More From GOBankingRates
Last updated: May 26, 2021
Make Your Money Work Better for You