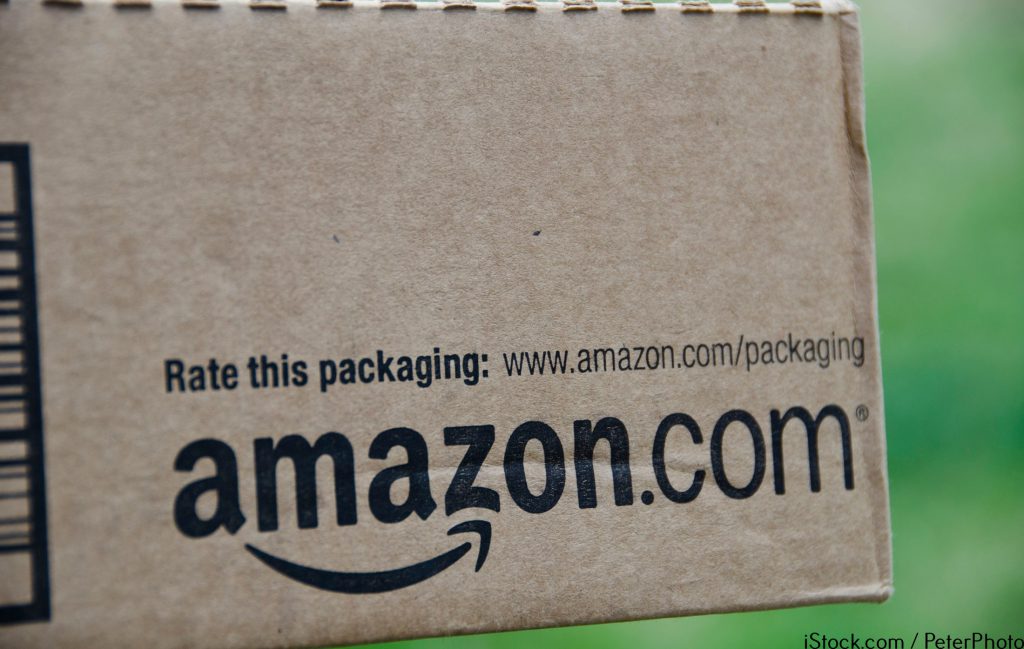 When it comes to online shopping, free shipping is king. More than almost any other factor, free shipping is a major selling point for shoppers. Over the holidays, three-quarters (72 percent) of shoppers took advantage of free shipping offers, and 87 percent of shoppers said free shipping is more important than fast shipping, according to a Deloitte survey.
Retailers paid attention this holiday season and made free shipping central to their promotions, with major retailers like Target and Best Buy offering free shipping on all orders for the holiday season. But even with the holiday season over, shoppers can still get free shipping from some of the biggest and best retailers. Here are 15 retailers with some of the best free shipping policies that make it easy to avoid these costs year-round.
1. Nordstrom
Upscale retailer Nordstrom makes it a point to offer its customers the best service, and this extends to its policy to ship every purchase for free, no matter what. "We'll ship almost anything on our site to anywhere in the United States — even Alaska, Hawaii and Puerto Rico — for free," according to the Nordstrom shipping policy. "No minimums. No kidding."
Items are sent via standard shipping, with in-stock items typically arriving within three to six business days. Shipping is also free for returns, which is one of the reasons it's among the stores with the best return policies.
2. Zappos
What started as an online shoe seller has since expanded to one of the most popular online clothiers and retailers based in the U.S. Part of Zappos' appeal is its commitment to treat customers well, including its generous shipping policy that provides "fast, free shipping on every order with no order minimums." Zappos sends items via its standard shipping option, which typically delivers items within four to five business days. Like Nordstrom, Zappos also provides free shipping on all return orders.
3. L.L.Bean
The retailer, which sells clothing and outdoor gear, offers free everyday shipping on all orders to the U.S. and Canada. L.L.Bean shoppers can expect items purchased by 10 a.m. ET to arrive within two to five business days for U.S. addresses, or three to 11 business days for Canada addresses. Express shipping is also available at an additional charge.
There are some exceptions to the free shipping offer, like large items that require oversized shipping. In such cases, the L.L.Bean product page will state the shipping charges associated with such items.
4. Topshop
Topshop, an online fashion retailer, offers free standard shipping on all orders to the U.S. Items arrive in four to seven business days. Shipping is also free for all returns made through UPS. Topshop also offers an express shipping option for $15, and items arrive within three days.
Read: 5 Top Money Tips From a Top Coupon Expert
5. Bonobos
Men's clothier Bonobos offers free shipping both ways on online orders with no minimums. Purchases are shipped via UPS Ground and usually arrive within one to five business days of shipment, with addresses in the Northeast near the Bonobos warehouse getting the fastest delivery service. Orders placed after 4 p.m. ET on Friday will not be shipped until the following Monday. Shoppers can upgrade to two-day or next-day shipping for an additional cost.
6. Blue Nile
Every order made through jeweler Blue Nile qualifies for free FedEx shipping for the U.S. and 43 other countries. Orders ship same day (or within two business days for items with diamonds), and will arrive within one to five days of shipment. Shoppers should note that free shipping is one-way only, and they will be responsible for all return shipping costs.
7. Sunglass Hut
Sunglass Hut offers free UPS second-day shipping on all orders made through its online store. To receive the order within two days, make sure to order by 2 p.m. ET. Shoppers can also choose free UPS ground shipping for delivery within two to seven business days, or opt for UPS's next-business-day shipping at an added cost of $17.95. Sunglass Hut will also cover return shipping costs for returns made within 90 days.
8. Ray-Ban
This sunglasses brand provides free overnight shipping on all orders shipping to the 50 U.S. states and D.C. Ray-Ban.com's overnight orders typically arrive within one to two business days, though items shipping to Alaska and Hawaii might take longer to arrive. All shipments are fully insured against loss or theft.
9. Apple
The biggest name in electronics also offers free shipping on all in-stock items. iPhones get free next-day delivery, and all other Apple merchandise will get free two-day delivery, and exact dates for estimated delivery are given at checkout. Apple.com also covers all return shipping costs.
10. Dell
Shoppers at Dell.com will get free three- to five-day shipping on its entire stock of PCs, electronics and accessories, with no order minimum. Dell also covers shipping costs for returns made within 30 days.
Read: 5 Ways to Make a Better Plan for Your Money in 2016
11. Amazon
There are two ways that Amazon shoppers can get free shipping year-round. The first is to become an Amazon Prime member, which will qualify the shopper to get free two-day shipping on a wide variety of Prime-marked items, as well as a host of other benefits, for an annual membership cost of $99. Amazon even expanded Prime shipping benefits to provide limited same-day delivery in some markets earlier this year, reported Reuters.
Those who aren't Prime members can meet Amazon's $35 purchase minimum to get free shipping. The order must include only items eligible for free shipping, which are marked with "free shipping" messaging on their product pages. This offer is available on orders shipped to any address in the 50 states.
12. Target
Getting free shipping at Target is easy for REDcard holders. Shoppers who have the Target-branded debit or credit card will get free shipping on all Target.com orders placed with their REDcard, as well as an extra 5 percent off. Items are shipped via standard shipping and typically arrive within three to five business days.
Even without a REDcard, Target.com shoppers might be able to get free shipping if they spend enough. Target dropped its order minimum to qualify for free shipping to just $25 in February 2015, according to CNBC. While Target recently provided free shipping on all orders for a limited time during the holidays, this offer ended Dec. 25, and the usual $25 minimum is likely to apply.
13. Best Buy
Like Target, Best Buy offered free shipping on all holiday orders. But with that promotion over as of Jan. 2, the big box electronics store will probably go back to shipping orders free when they meet a minimum purchase amount. Before Best Buy's free shipping promotion, the minimum order amount to qualify for free shipping was $35, according to the StarTribune.
But My Best Buy Elite and My Best Buy Elite Plus members receive free shipping on all orders, regardless of total purchase price. Members become Elite by spending $1,500 in a calendar year and Elite Plus by spending $3,500 in a calendar year.
14. Walmart
Another big box retailer, Walmart offers free shipping on all Walmart.com orders of $50 or more and provides free in-store pickup with no order minimums. Shoppers should select the "value shipping" option when spending $50 or more to get free shipping on orders that will arrive within four to six days.
Walmart also introduced a new paid membership, ShippingPass, in 2015 that shoppers can sign up for to get unlimited three-day shipping through Walmart.com. The program is still in the early stages and has yet to launch, but is priced at $50 a year.
15. Staples
The office supply store offers an easy way to get free shipping with its Staples Rewards program. Signing up for Staples Rewards is free, and members get a major perk with free shipping on all Staples.com orders (excluding oversize items and add-on items). Plus, Staples Rewards members get up to 5 percent back on all purchases. Staples also offers free shipping on orders set for pick-up in stores.
Read: 12 Influential Experts Give Their Top Money Tip for 2016