Megyn Kelly's Net Worth Surpasses $15 Million With Move to NBC News

Veteran Fox News anchor Megyn Kelly will join NBC News. Find out how she amassed her wealth over her 12-year career.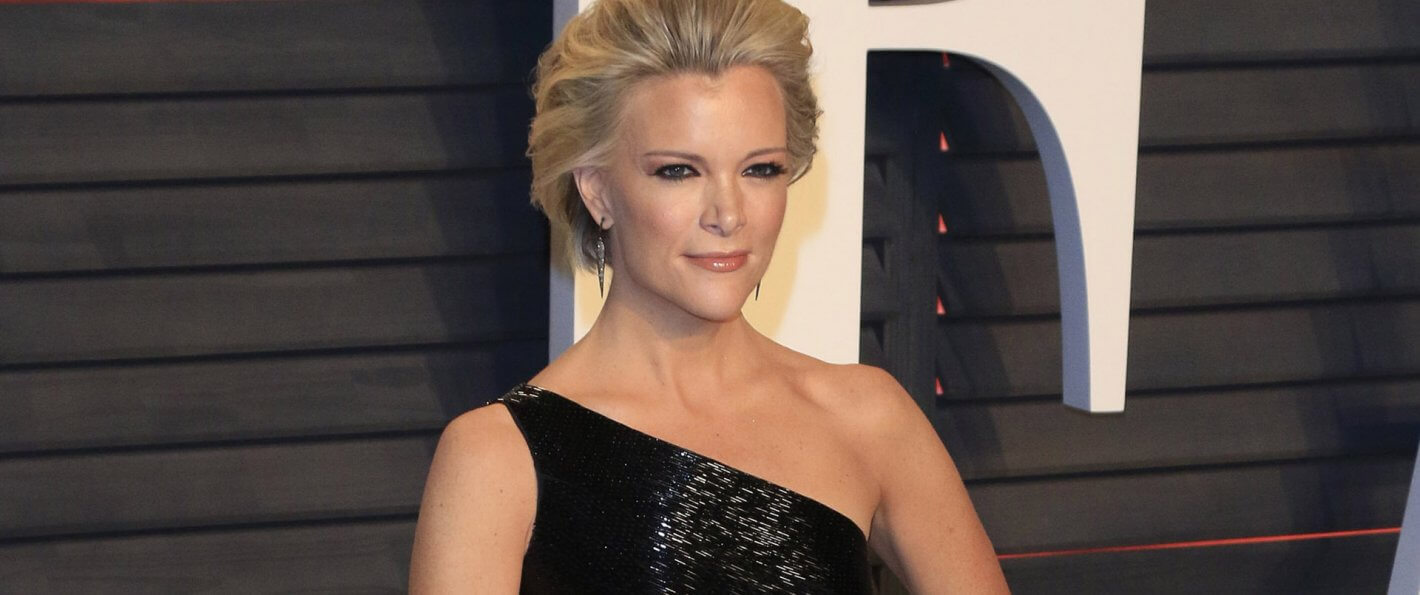 Cable news superstar and Fox News veteran Megyn Kelly is leaving her longtime network for NBC News.
The 47-year-old former corporate lawyer announced her departure from Fox News and future plans with her new network on Facebook in January 2017.
Contract details for her new gig have not been disclosed, but its sure to worth a sizable amount given her popularity and experience. Here's a look at Kelly's net worth and rise to the top of cable news.
Megyn Kelly Net Worth: $15 Million
In 2013, TV Guide estimated Kelly's pay to be $6 million per year. This was right around the time she renegotiated her latest Fox News contract, which is up in the summer of 2017. However, Kelly's salary might now be worth as much as $9 million per year and her net worth as high as $15 million, according to CelebrityNetWorth.com.
Fox reportedly was prepared to offer their star anchor more than $20 million a year in a new contract, according to The New York Times and the Wall Street Journal.
In 2016, Forbes described Kelly as "the future of Fox News" and reported that publisher HarperCollins gave the host a $10 million advance for her memoir, "Settle for More," which was released in November 2016. Additionally, Fortune posed the question, "Is Megyn Kelly the next Oprah Winfrey?"
More Fox News: Famously Fired: 11 Celebrities Who Were Ousted — And Lost Big — After Huge Scandals
Megyn Kelly Election Coverage
Megyn Kelly didn't just cover the raucous 2016 election — she became part of the story.
No stranger to politics, Kelly graduated from Syracuse with a degree in political science. She covered the 2004 presidential election and contributed to 2008 presidential election and 2010 midterm election coverage. She was also a co-anchor on "America's Election Headquarters" on Fox News in 2012 and 2014.
In August 2015, however, the stakes were raised when Kelly co-moderated the first GOP primary debate. Drawing more than 20 million viewers — 7.9 million of whom were in a key demographic — it was the highest-rated non-sports program in the history of cable. Additionally, 11 million people tuned into the post-debate episode of "The Kelly File," a record for her show.
Not only did the debate give Kelly new exposure, but it also injected her into what was already an outrageous election season when she sparred with Donald Trump, who would go on to win the Republican party's nomination. Following the debate, Kelly became the object of Trump's derision, and language the candidate used to describe her ignited a national discussion on sexism and misogyny.
Megyn Kelly's Early Career at Fox
Kelly is not a career journalist. For more than a decade, she was a corporate lawyer. Kelly married a doctor named Dan Kendall in 2001, and when the couple moved to Washington, D.C. in 2003, she decided she wanted to become a journalist.
Kelly made her own demo tape and began cold-calling news stations. One of the people who received her demo was Kim Hume, then a Fox News Washington bureau chief and wife of well-known Fox personality Brit Hume, who was so impressed with Kelly that he brought the tape to the network's chair, Roger Ailes.
Kelly's background in law enabled her to provide thoughtful analysis of legal stories and helped her become a Fox News anchor. She reported on site, conducted a bevy of high-level interviews and broke news that would help exonerate a group of college lacrosse players falsely accused of rape. "The Kelly File" was No. 1 in its slot and No. 2 overall from the time it launched.
Megyn Kelly Awards and Praise
Kelly received her first accolades while she was still in college at Syracuse University. She graduated with honors from Albany Law School and was named editor of the Albany Law Review. In 2009, she won an award from Childhelp for her coverage of child abuse cases. She also graced Time's list of "The 100 Most Influential People" in 2014, alongside Democratic presidential nominee Hillary Clinton.
Find Out: President Donald Trump's Net Worth