X1 Credit Card Review 2023
GOBankingRates Score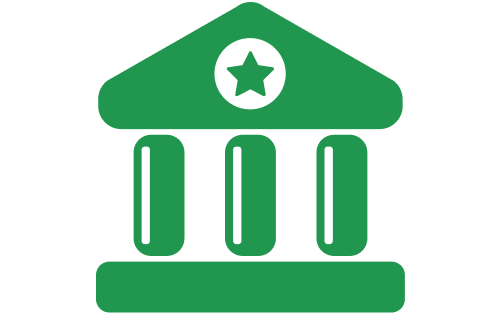 Quick Take: The X1 credit card is a unique offering in that credit scores don't play a major role in approval, credit limits are often significantly above average and the card itself comes in the form of sleek stainless steel, not plastic. Points are easy to rack up on this rewards card, too. Cardholders receive two points for every dollar on every purchase all year long, three points for every dollar spent when they spend $15,000 or more per year, and four points per dollar spent for an entire month if they refer a friend.
Accessibility
Credit Limit
Earning and Redeeming Rewards
Fees and Interest
How did we calculate this?
Pros
Meaningful credit limit
Earn rewards points quickly
$0 annual fee
Reasonable interest
No foreign transaction fee
Virtual credit cards
Seamlessly cancel subscription payments
Anonymous spending
Cons
High credit limit is not suitable for everyone
X1 Credit Card Overview
The X1 is a 17-gram card made of pure stainless steel and packed with unique perks. Unlike the average credit card, the X1 approval process does not take credit scores into account. The lender is only interested in the borrower's income.
Another main draw to the card is the high credit limit coupled with a competitive interest rate. CNET reported that, according to X1, the average credit limit is $24,300. The card's interest rates range from 15.25% to 27.50% variable APR.
The rewards card doesn't limit the reward amount cardholders can earn in a year. Instead, the X1 credit card increases the rewards-per-dollar rate at different spending levels.
The X1 card has been developed with the cardholder's protection in mind. Cardholders can create temporary virtual credit cards to shop anonymously and cancel free trials automatically.
Who Is the X1 Credit Card Best For?
The X1 credit card is best for consumers who have a high level of income and are seeking access to a high revolving credit limit. Due to the high credit limits offered, the best candidate would display a high level of self-control and a keen ability to manage debt.
Top Features of the X1 Credit Card
Here's a look at some of the most impressive features of the X1 credit card.
Accessibility
Most credit cards that don't depend on credit for approval are secured by a deposit made by the cardholder. The X1 card offers an unsecured line of credit without considering the applicant's credit score, making it one of the few options for people with poor credit to access unsecured funds.
There is one point of contention in terms of the accessibility of the card. Approval is based primarily on the applicant's income, with higher levels of income correlating with higher approval odds. There is a moderate correlation between high income and high credit scores, so some consumers who have a hard time accessing unsecured credit will have a hard time accessing an X1 credit card as well.
Credit Limit
According to X1, credit limits are up to five times higher than the industry average, with the average X1 credit limit coming in at $24,300, as reported by CNET. The limit cardholders are provided is based on current and future income and will automatically increase as the lender sees fit.
Although access to a higher credit limit is generally viewed as a plus, those who take advantage of this credit card should thoughtfully consider how much of the outsize credit limit they receive they're willing to tap into.
Earning and Redeeming Rewards
Earning rewards is a breeze with the X1 card, and there's no limit to how much cardholders can earn in a year. The points earned also do not have an expiration date. The rewards program offers two points for every dollar spent on all purchases. Cardholders who spend $15,000 in a year will earn three points per dollar spent. When cardholders refer a friend who gets approved, they'll earn four points for every dollar spent for an entire month.
X1 rewards points can be redeemed through a large and growing list of over 50 retailers in travel, tech, fitness and retail. Each point redeemed is worth at least a penny and could be worth more depending on the retailer with which the cardholder chooses to redeem the points. Cardholders can also choose to receive a cash-back statement credit, but the maximum rewards value might diminish by doing so.
Fees and Interest
The X1 credit card comes with competitive fees. See the chart below outlining the fee structure on the card:
| Fee | Cost |
| --- | --- |
| Annual Percentage Rate | 15.25% to 27.50% |
| Annual Fee | $0 |
| Foreign Transaction Fee | $0 |
| Balance Transfer Fee | 2% of the amount of the transfer |
| Cash Advance Fee | 2% of the amount of the advance |
| Over Limit Fee | $0 |
| Late Payment Fee | $0 |
| Returned Payment Fee | $10 |
| Replacement Card | $25 |
Other Benefits and Features of the X1 Credit Card
Cardholders also will enjoy the following unique benefits and features of the X1 credit card.
Virtual Credit Cards
Cardholders can create virtual credit cards that automatically expire on the date of their choosing. Doing so makes it easy to cancel free trials by simply setting the virtual card's expiration to the day before the free trial becomes a paid subscription. Virtual cards also make it easy for X1 cardholders to shop online anonymously without having to disclose any personal information.
Metal Credit Card
While most credit cards are made of plastic and degrade over time with frequent use, the X1 credit card is stainless steel and made to last. Even if cardholders swipe their cards enough to cause friction fires, the metal form of payment will continue to work reliably.
Comparable Cards To Consider
Some of the top alternatives to the X1 credit card include the following options.
Apple Card
Built directly into Apple Pay, the Apple Card can be managed from the cardholder's iPhone and offers a high level of security. One of the main draws of the card is the fact that cardholders aren't charged any fees other than interest. This means there's a $0 annual fee, foreign transaction fee or late payment fee.
Like the X1 credit card, applying for the Apple Card will have no impact on the applicant's credit, though once approved, their activity will be reported to all three major credit bureaus. Moreover, cardholders earn up to 3% cash back on purchases on an unlimited basis.
Petal Card
The Petal card gives cardholders the ability to build and manage their credit. Applicants are not required to have a credit score in order to obtain approval. Petal doesn't just take an applicant's credit score, if they have one, into account. If you don't have a credit score, the company will use your banking history to create what it calls a Cash Score, which may help you get approved for a better offer.
Once they become members, cardholders are given access to the Petal app, where they can track and manage their credit scores, as well as all of their financial accounts in one place.
Final Take
The X1 credit card is a compelling option for high-income earners with a keen sense of self-control and strong debt management skills.
X1 Credit Card FAQ
Here are the answers to some of the most frequently asked questions about the X1 credit card.
Does the X1 credit card do a hard pull?

Yes, but not when you apply. However, accepting the X1 credit card once your application is approved will result in a hard pull on your credit.

How does the X1 credit card work?

The X1 card is a rewards-based credit card, meaning cardholders will earn rewards based on their purchasing activity.

Does the X1 credit card affect your credit score?

The X1 credit card reports activity to all three major credit bureaus. Since the X1 credit card doesn't use credit scores in its approval determination, it will not affect the credit scores of those who are declined. Those who are approved for the card and accept will experience a hard pull on their credit, which may slightly affect their credit score.

Who is behind the X1 card?

The X1 card was founded by Twitter executives Deepak Rao and Siddharth Batra. It also has support from Max Levchin, David Sacks and Michael Dearing: PayPal co-founder, PayPal founding COO and Harrison Metal founder, respectively.

What income do you need for the X1 card?

The website for the X1 credit card explains that income is taken into account for the approval process but doesn't outline how much income applicants need to be approved. The higher the applicant's income, though, the better the chances of approval.

Is X1 a charge card or a credit card?

The X1 card is a credit card, meaning users will be able to carry balances over from month to month, rather than having to pay the entire card off every month.

How do you redeem X1 points?

Cardholders can redeem their X1 points by clicking on the "Rewards" tab from the X1 mobile app. On the Rewards page, users can choose from a growing list of rewards partners that accept X1 points as payment.
Cynthia Measom contributed to the reporting for this article.
Rates are subject to change; unless otherwise noted, rates are updated periodically. All other information on accounts is accurate as of Jan. 25, 2023.
Editorial Note: This content is not provided by any entity covered in this article. Any opinions, analyses, reviews, ratings or recommendations expressed in this article are those of the author alone and have not been reviewed, approved or otherwise endorsed by any entity named in this article.