For Great Winter Deals, Book Flights on These Affordable Airlines Now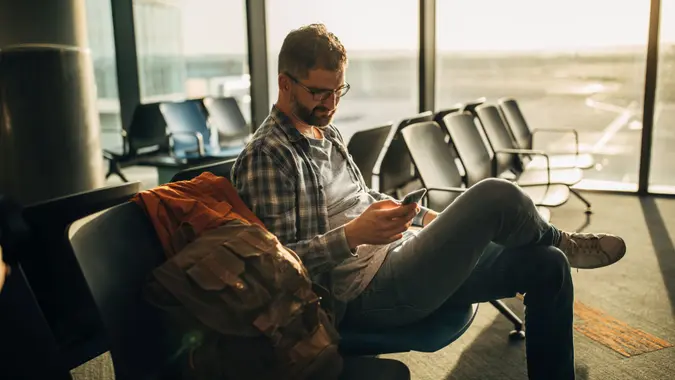 South_agency / Getty Images/iStockphoto
If a late-winter getaway is calling your name, don't let the thought that it's too late or too expensive to fly discourage you. The reality is that airlines right now are offering some great deals.
Winter is an ideal time to book a flight, even on relatively short notice, because airlines are trying to fill the seats.
"The winter months — after the holidays, of course —  are the best time to find great deals on travel. Not many people, other than business travelers, are flying in the winter months, so airlines try to sweeten the deal by offering some of the year's best prices," said Nick Mueller, director of operations at HawaiianIslands.com. "The downside to these awesome deals are the possible weather delays and/or cancellations, which are usually the reason most people don't travel in the winter. However, if you're a bit of a gambler and want to take a chance on getting the cheapest flight of your life, then book your travel."
You just need to know who is offering the best prices and how to find them — so let's get to it.
The Best Deals
A variety of airlines are offering deals when you book a flight for travel this winter. "Recently, I've been able to get my clients amazing deals with Spirit Airlines. I've also found very good offers at Southwest, JetBlue and Delta," said Stuart Lewis, editor of Travel Scoop.
And Delta isn't the only big-name airline offering deals, said another travel expert.
"Currently, airlines like American Airlines, Delta Air Lines and United Airlines are offering some of the best deals for domestic flights," said Balaram Thapa, director and travel advisor at the Nepal Hiking Team. "Furthermore, Air Canada, British Airways and Virgin Atlantic have some great offers on international flights."
Make Your Money Work for You
And Molly Egan, a hospitality-industry expert, said she's seen some great deals too. "Southwest is offering unbeatable deals for one-way flights — trying to make up for the most recent meltdown — fares starting at $59," she said, referencing Southwest's massive number of flight cancellations around Christmas.
What's the Price?
So what are some of the deals the travel experts are seeing?
There's this one — Los Angeles to Honolulu via Alaska Airlines for $197. Competitor airlines matched those prices on sampled travel dates, giving consumers a large flight selection and a wide choice of airlines.
Or this one — Phoenix to St. Thomas Virgin Islands via Spirit Airlines for $342. That's about $250 less than travel on American Airlines and half the United Airlines fares for the same sampled travel dates.
And if you want to head to Europe? You can fly from New York to Stockholm for less than $450 with a late February departure — about $300 less than if you travel in late May.
Keys To Finding the Best Deals
Whether you're planning a trip well into the future or just like to travel spontaneously, you must be plugged into the people in the know. That means subscribing to a variety of newsletters and mailing lists.
You can start with signing up with the airlines you fly most frequently to receive alerts about systemwide sales and follow a variety of airlines and travel sites on social media. But go beyond that, too.
The people behind a variety of travel websites keep their eyes open for the very best deals and will send you an alert when they come across offers too good to pass up. For example, Going — formerly known as Scott's Cheap Flights — will send alerts to subscribers that notify them of amazing deals. Among the best deals it shared in 2022, the company reported, were round-trip flights from Atlanta to Colombia, starting at $188; from eight U.S. cities to Iceland, starting at $100; and $62 from about 20 cities from coast to coast to Charleston, South Carolina.
Make Your Money Work for You
Other sites to offer similar low-fare tips include Airfarewatchdog, The Flight Deal and Europe-based Holiday Pirates.
When you find an amazing fare, don't delay. As quickly as they appear, the deals can disappear as other travelers snap up flights.
If you don't receive a deal alert, check Skyscanner and Google Flights. They'll do the work for you to compare fares from a variety of airlines, including many budget carriers.
Watch for the Extras
When you find a great fare, make sure it isn't too good to be true.
Super-discount carrier Avelo Air flies from cold Binghamton, New York, to warm and sunny Orlando, Florida, and you pick a $69 flight, each way. That sounds like an awesome price, but by the time fees are added, you'll pay more than $138 for a round-trip ticket.
That's because Avelo charges for your seat, beginning at $11 for a cramped middle seat at the far rear of the plane, all the way to $59 one-way for a prime seat. And carry-on luggage? $40 each way on this route. Even when you select the icky middle-seat option, you'll pay about $100 more than that $138 fee if you carry on a bag both ways.
The good deals are out there. Just be prepared to act fast … and pack light.
More From GOBankingRates