How I Paid Off My $100K Debt in Just 5 Years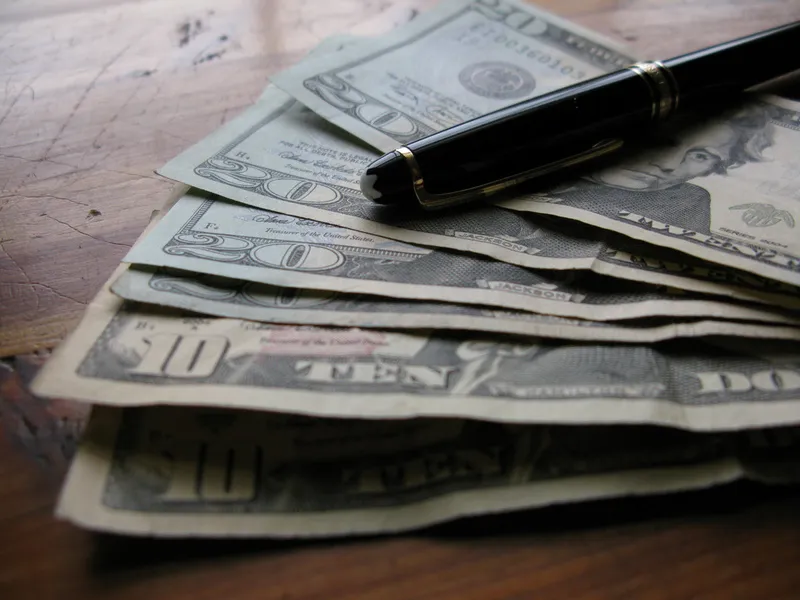 Getting into debt isn't a phenomenon that happens overnight, and for many financially strapped Americans, it can seem impossible to escape once you're in the hole. However, with a bit of effort, discipline and determination, families and individuals can regain their financial footing.
For example, Monique Harps, a 33-year-old supply chain professional in Tulsa, Okla., officially shed the $104,616 debt hanging over her head in December 2012, after a five-year, five-month and 13-day struggle.
How did she manage such a feat single-handedly? She used the ever-popular Dave Ramsey debt plan and his Financial Peace University course to learn all about budgeting and staying out of debt for good. Here is her story:
Keep reading: Saving Money Vs. Paying Off Debt: Which Is More Important?
GOBankingRates: How did you rack up $104,616 in debt?
My debt was a combination of credit cards, a car loan and student loans. The credit card balances were racked up during college; I would use the cards to fly home, for spring break trips (a cruise and Jamaica), and anything else that came up.
Make Your Money Work for You
Below is the break down of the debt:
PFCU Line of Credit: $385.75
Discover Card: $2,630.35
HSBC: $3,379.28
Bank of America: $3,924.92
MasterCard: $9,969.06
Car Loan: $30,161.16
EdFinancial: $54,166.22
When did you realize that it was time to change your financial situation?
After graduate school, I started working. During my first couple of weeks, my co-worker, Lisa, recommended that I read Dave Ramsey's "Total Money Makeover" because he advised that workers shouldn't invest in their 401(k) until they were debt-free. This was after I shared my initial plan with her.
After reading the book, I ran the numbers in Excel to see if they made sense and they did. To be honest, I don't think I realized that my situation was too extreme.
Dave Ramsey Has Just Four Words for You in 2015 >>>
What about Dave Ramsey's message compelled you to apply his tips into your life?
I really like the simplicity of the Seven Baby Steps. This was the first time I had seen a strategy to accomplish all the financial goals that so many had been telling me I needed to achieve after graduation.
Make Your Money Work for You
I was ultimately compelled by the numbers in my spreadsheet; they seemed so attainable, so I decided to commit for a year. Things went very well, so I stuck with it.
Related: The Pros and Cons of Dave Ramsey's Baby Steps
What do you think is the most valuable piece of information from Ramsey's "Total Money Makeover" and Financial Peace University course?
The Seven Baby Steps are the most important part of the "Total Money Makeover," focusing efforts on one financial goal at a time instead of spreading efforts too thin over many.
The key piece of information from the Financial Peace University is to always complete a "zero-based budget" before spending your money each month.
Describe a time during your debt-free journey when you caught yourself going off track. What happened and how did you regain your motivation and focus?
I kept a graph that showed me my monthly progress, and I noticed that I was not making much progress month over month (specifically between March 2010 and July 2010). Instead of using the money that was now available for student loans, I was letting it get absorbed by other areas of my budget.
Make Your Money Work for You
Once I noticed the trend, I decided to have my student loan company auto draft a higher amount so that it wouldn't be absorbed in the budget. I wanted to do this, because I wanted to pay the debt off and stop living like a broke college student.
What kind of sacrifices did you make while trying to get out of debt?
No cable TV. I sold my plasma, and worked part-time at Macy's. I also limited travel (important because I work for an airline), and I bought and sold stuff on eBay (time was the sacrifice).
What is the one Dave Ramsey tip you'll likely continue to use, despite now being debt-free?
I will always have a budget so I can remain in control of my money. I want to continue to be purposeful in how I give, spend and save my money.
What is your next step after paying off your debt?
I will move on to Dave Ramsey's Baby Step No. 3, which is building an emergency savings account fund equal to three to six months of living expenses. I have also allocated more funds for entertainment.
Keep reading: 5 Easy Steps to Set Up an Emergency Savings Fund
What would you say to others in your situation who are battling with their own debt challenges?
Use the debt snowball strategy to become debt-free and do whatever possible to allocate additional funds to your debt so you can get rid of it faster. Never give up — the process can be long, but it is worth it.
Photo credit: frankieleon