Tired of Heavy Traffic and High Gas Prices? Move Here

8 min Read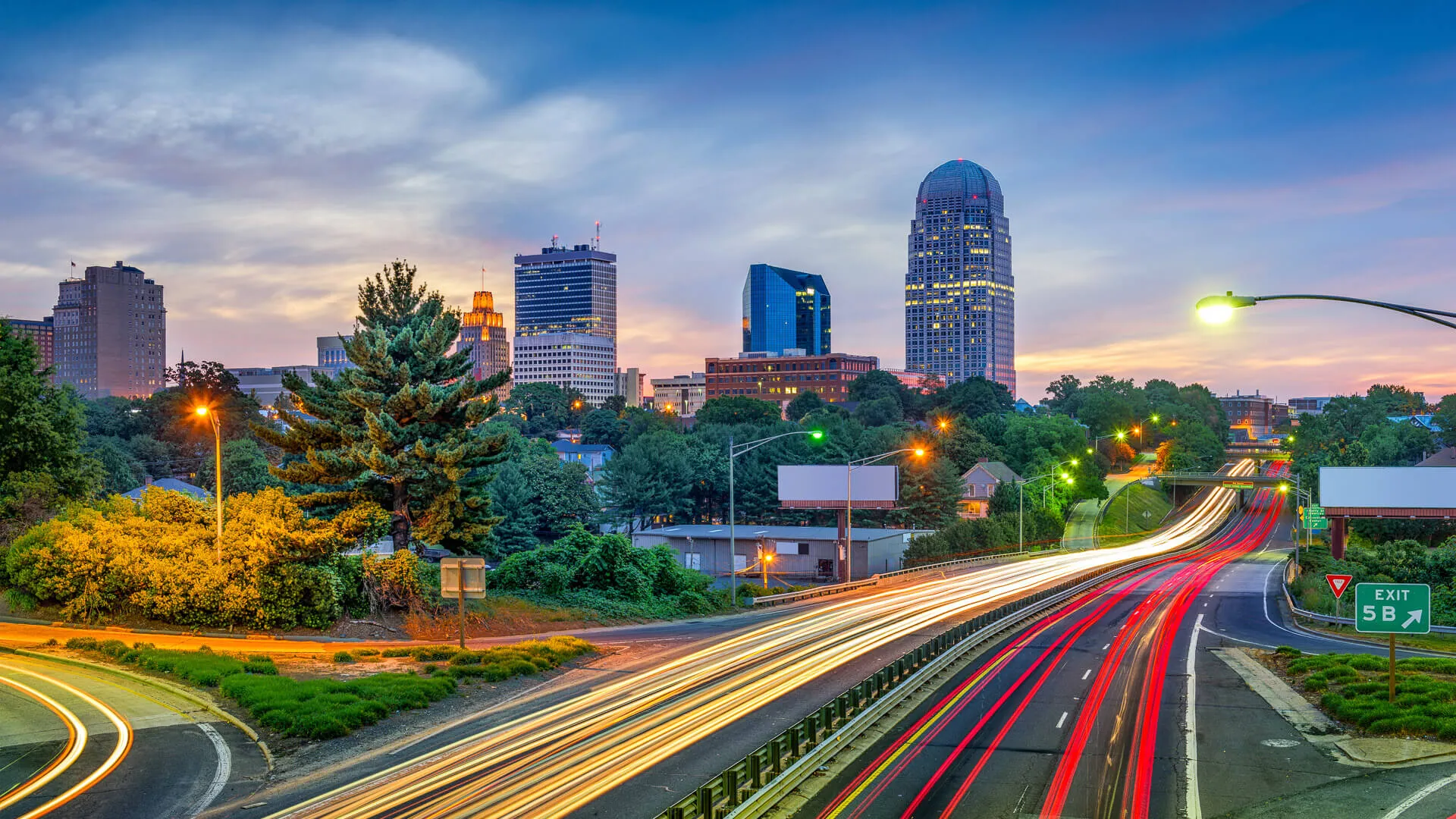 Even if you live in the most beautiful place in the world, heavy traffic and high gas prices can ruin the experience. One of the downsides of cities with attractive features is that they inevitably draw a crowd. On top of that, some of the most popular cities in America also carry the burden of high gas prices. When those factors are combined, quality of life in these places takes a hit. If you're fed up with either or both of these modern burdens, take a look at this list of cities with the lowest gas prices and the least amount of traffic since owning a car can be expensive enough.
Make Your Money Work for You
New Orleans
The Big Easy has it all: world-class jazz, internationally renowned cuisine, a rich history, a beautiful spot right on the Mississippi River and, of course, Mardi Gras. Even with this starter list of the city's charms, the biggest one of all might be that it ranks in the top 20 cities in the nation in terms of low gas prices and little traffic.
Buffalo, N.Y.
Maybe it's the cold winters, but traffic isn't much of a problem in Buffalo. With an average commute time of just 20.9 minutes, Buffalo has the 11th-best traffic in America. Its ranking gets knocked down a bit by its gas prices which average around $2.52 per gallon for regular gas.
Check Out: How to Prepare for Rising Gas Prices & Taxes
St. Louis
All the tourists heading to the magnificent Gateway Arch might be bogging down the St. Louis traffic scene a bit, as its average commute time of 24.1 minutes is only the 29th best in the nation. This is countered by the low average gas prices in the city, at just $1.93 per gallon.
Winston-Salem, N.C.
Winston-Salem has a long and storied history; in fact, its entire downtown district of Old Salem was registered as a National Historic Landmark way back in 1966. In spite of this, residents still enjoy the small-town feel of the city, where the average commute is just 20.6 minutes.
Richmond, Va.
Richmond is not at the top of the list when it comes to either gas prices or commute times; however, ranking No. 16 in each of these categories is enough to give the city an overall ranking of No. 16 on the GOBankingRates list as well.
Mobile, Ala.
A population of under 200,000 helps keep Mobile's commuting times down to just 21.9 minutes on average. Mobile also benefits from a low average gas price of $1.94 per gallon. Combining the two factors, both residents and visitors have more time and money to enjoy the Gulf Coast city's attractions, including USS Alabama Battleship Memorial Park.
Make Your Money Work for You
Milwaukee
Milwaukee is well-known for its beer, brats and cheese, but more visitors might turn into residents if they find out about the favorable gas prices and traffic trends in the city. Average commute times run just 22.4 minutes in the city, and gas is barely above $2 per gallon, at $2.04 on average.
Read more: 63 Cars You Can Own for Under $300 a Month
Cincinnati
Cincinnati's average gas price of $2.05 per gallon is the 22nd-lowest in the country and pleasantly complements the city's average commute time of just 22.6 minutes. Ohio is also one of the least expensive states when it comes to owning a car, according to a separate GOBankingRates study.
Minneapolis
For a city with a population of over 400,000, it's extraordinary that Minneapolis still manages to finish in the top 25 when it comes to traffic, with an average commute time of just 22.9 minutes. Making the city even more livable is its low average gas price of just $2.07 per gallon.
Columbus, Ohio
Along with its sister city Cincinnati, Columbus benefits from being in one of the cheapest states to own a car in America. However, Columbus trumps Cincinnati when it comes to commute times, which are a full minute shorter, and gas prices, which average two cents less per gallon.
Albuquerque, N.M.
Albuquerque is another of the rare entrants on the GOBankingRates list that doesn't lie in the South or the Midwest. It achieves a top-10 finish by placing high in both categories, with a 12th-shortest commute time of 21.2 minutes and a 14th-lowest gas price of $1.96 per gallon.
Kansas City, Mo.
Although perhaps not getting the fame and glory of St. Louis, Kansas City beats its sister city in terms of both gas prices and commute times. In fact, Kansas City's average gas price of $1.92 per gallon is the fourth-best in the country. Its 21.8-minute commute time is also speedy.
Make Your Money Work for You
Salt Lake City
Although a subjective measure, some publications rank Salt Lake City as one of America's most beautiful cities, with its nearby ski slopes, more than 900 acres of public parks in the area and, of course, the Great Salt Lake. Still, the city is mercifully free of traffic, with commute times of just 19.4 minutes.
Grand Rapids, Mich.
Grand Rapids has a decent average gas price of $2.16 per gallon, but where it really shines is in the traffic department. The city's average commute time of just 19.3 minutes is the fifth best in the nation. Not bad for a city that The New York Times once ranked No. 20 on a list of the 52 best places to go.
Montgomery, Ala.
Well-known for its civil rights history, Montgomery is doubly blessed with short commute times — 19.4 minutes — and low gas prices, at just $1.95 on average. Those figures are the sixth-lowest and the 12th-lowest in the country, respectively.
Ann Arbor, Mich.
Home of the legendary Michigan Wolverines college football team, Ann Arbor also offers more small-town charm, such as eclectic shopping and art galleries, a farmers market, and the scenic Huron River. Gas prices are a moderately low $2.13 per gallon, and commute times are short, at just 20.4 minutes on average.
Jackson, Miss.
Among the largest cities, Jackson has the lowest gas prices in the state of Mississippi and the second-lowest gas prices in the entire nation. At an average of just $1.88 per gallon, Jackson's gas prices are just one cent per gallon more than countrywide leader San Antonio's $1.87. Add in the ninth-shortest commute time of just 20.5 minutes and you've got a great city with both low gas prices and little traffic.
Provo, Utah
As one of the few non-Southern or Midwestern states on the list, Provo's gas prices are actually moderate, coming in 34th nationally. However, a rock bottom average commute time of 17.8 minutes — the second lowest in the country — makes Provo one of the cities with the best traffic, helping to give it a No. 3 ranking overall.
Make Your Money Work for You
Wichita, Kan.
Wichita has an admirable blend of low gas prices and nearly nonexistent traffic, placing 10th-lowest and third-lowest in the nation, respectively. At average, gas prices are a whopping $1.94 per gallon and an average commute time of 18.2 minutes. With all that free time from not sitting in traffic, visitors can see the state's most-visited outdoor attraction, the Sedgwick County Zoo, which is the seventh-largest zoo in the United States. 
Columbia, S.C.
South Carolina's capital city of Columbia tops the GOBankingRates study when it comes to the combination of low gas prices and traffic. Gas prices are $1.98 per gallon and the average drive time is a short 15.2 minutes. In addition to boasting historic sites and hot spots for adventure, Columbia has the 15th-lowest gas prices in the nation and the shortest average commute time, which in and of itself is a cost saver.
Click through to read more about whether these costly repairs are worth it.
More on Saving Money
Methodology: GOBankingRates determined the best cities in terms of traffic and gas by analyzing the 200 largest cities in the U.S. by population along these factors: (1) average regular gas price in each city, sourced from GasBuddy on Jan. 21, 2019; (2) mean commute time in minutes; (3) mean commute time in minutes via driving alone; (4) mean commute time in minutes via carpooling; and (5) mean commute time in minutes via public transportation, sourced from the U.S. Census Bureau's 2017 American Community Survey. Each factor was scored, with gas prices and mean commute time weighted normal, commute time driving alone and commute time carpooling weighted half and commute time using public transportation weighted a quarter.
About the Author