Money-Saving Moves to Prep Your Car for Winter
Proper car repair and car maintenance save you money over time.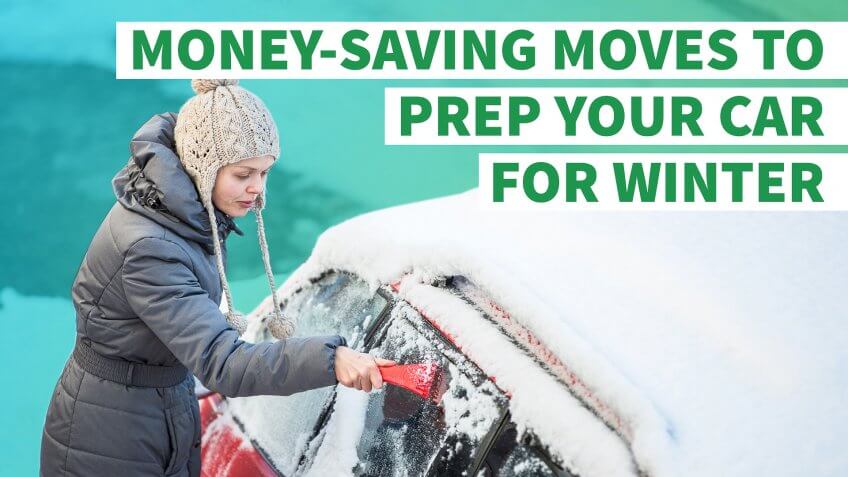 l i g h t p o e t / Shutterstock.com
Winter can be rough on even the best-maintained vehicles. Jack Frost doesn't only nip at your nose, but also at your battery, tires, hoses and other vehicle components. The drop in temperature is less than ideal for your car, as snow, ice and rain can damage your vehicle and make it less safe to drive.
Fortunately, you can take steps to keep your car winter-ready. These moves might even save you cash on car repairs down the road.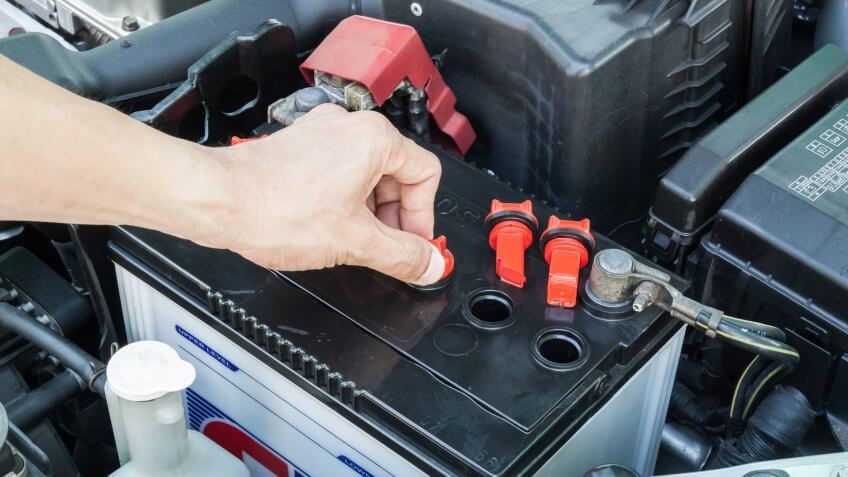 gangnavigator / Shutterstock.com
Check the Battery
Cold temperatures are not kind to your battery. Save yourself some broken-down roadside drama and have your battery inspected at a local independently owned shop or a big-box facility like Pep Boys. Some places will even check the battery for free.
Signs that your battery might be about to fail — or that it needs an inspection — include:
Slow engine crank
Erratic electronic component behavior
Warning lights on your dashboard
Your battery's old age — a battery tends to have a life span of about five years
Luckily, batteries are relatively inexpensive to replace and shouldn't cost you more than a couple hundred dollars to buy. That is a small price to pay for peace of mind.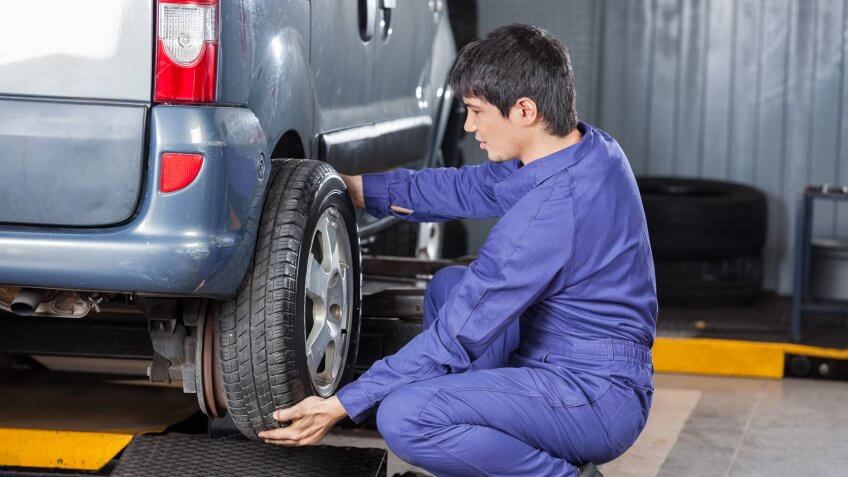 Tyler Olson / Shutterstock.com
Drive on Good Tires
Tire neglect is common, but it can be dangerous. Tires are the only thing keeping you on the road. To keep your tires in good shape, have them rotated at regular intervals according to your manufacturer's recommendations and appropriate to your driving habits. Doing so will prolong the life of your tires and save you money.
Consider buying a second set of tires for snow and ice. These tires have better grip in slippery conditions. The initial investment can range between $400 and $600, said Jeff Laird, a front-end suspension and brake specialist at Dynamic Auto Repair in Farmington Hills, Mich. Having two sets of tires will double the life of both your winter tires and your more versatile all-weather tires.
It costs between $10 and $20 per tire to have them swapped out as the season changes. Such a marginal expense lowers your risk of expensive vehicular damage due to bald tires and potential collisions. Oh, and it could save your life.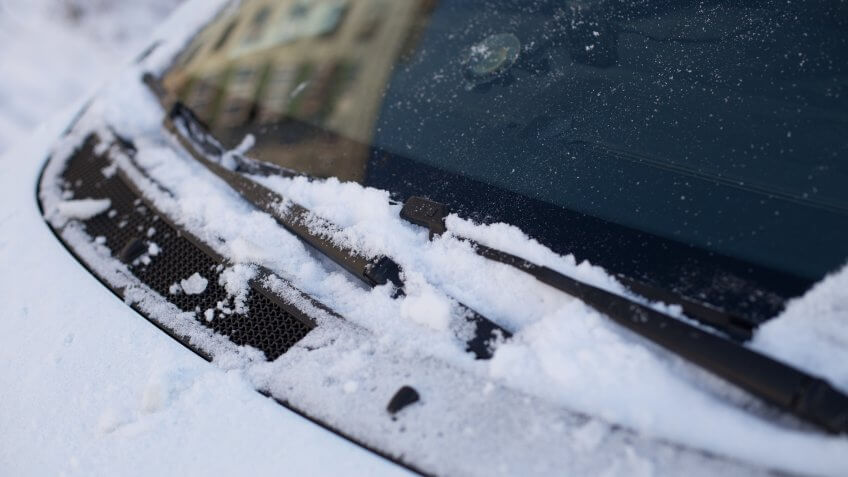 Kazin Sergey / Shutterstock.com
Improve Winter Vision
You can't see through snow and freezing rain unless you have quality wiper blades. New designs and technologies are available to help you see better. Flat blades — or "beam blades," as they are sometimes called — offer far superior removal of liquid and debris than older designs. Flat blades are backward compatible with old fittings and come in a solid piece, making them less likely to be damaged.
Applying a silicone-based water repellant treatment such as Rain-X to the windshield also will help you see better. The treatment causes liquid to bead and roll off of the car and helps keep visibility high even in the worst weather.
Blades should be replaced once per year. They typically cost between $30 and $40 per set online. Windshield treatments are inexpensive and can be as low as $5 at a local auto parts store.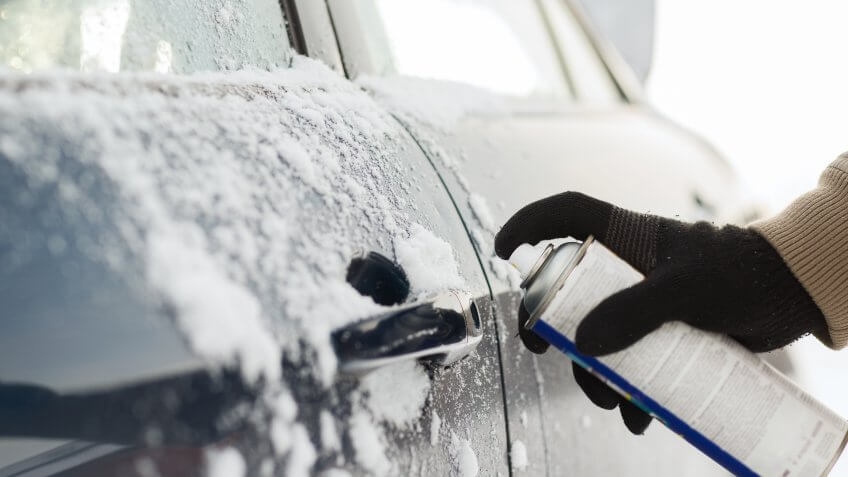 Syda Productions / Shutterstock.com
Keep From Getting Frozen Out
Laird has more than 25 years of experience working on vehicles in cold climates. He said fluctuations in daytime and nighttime temperatures in places like metro Detroit can create ice formations on doors, which freezes the door shut.
To solve this problem, Laird recommended taking a standard spray bottle, filling it one-third of the way with water, and filling the rest with isopropyl alcohol. Shake it up and use it to spray on anything that needs to be de-iced. It works almost instantaneously and can be used on locks, door frames and windshields.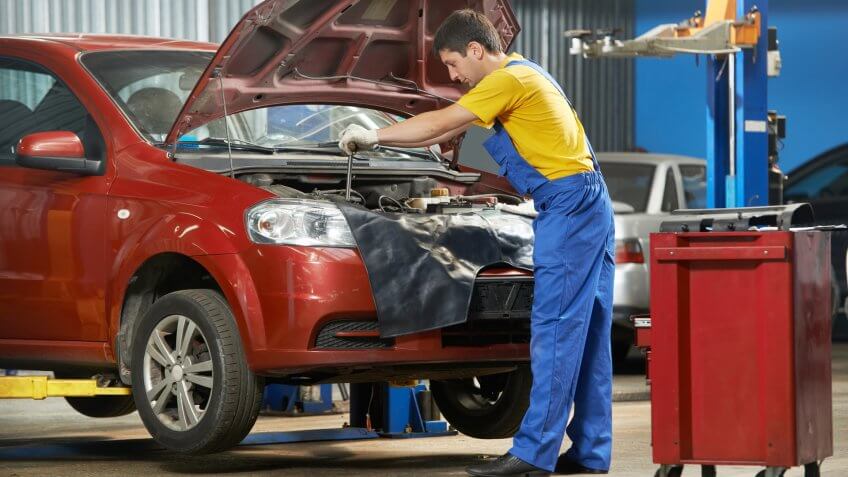 Dmitry Kalinovsky / Shutterstock.com
Schedule Regular Maintenance
Every car comes with an owner's manual that contains useful information. The manual tells you when specific maintenance items should be performed either based on time or mileage. These maintenance schedules include things like oil changes, tire rotations, air filter replacements and more.
Laird said oil changes average between $40 and $60, brake fluid flushes are $100 and air filters are $40. These are minor expenses that will save you much more money in the long run. Oil changes alone protect the moving parts of the engine from failing and keep fuel efficiency at its max. So you save on engine wear and tear and cut your cost at the pump. That is a win-win.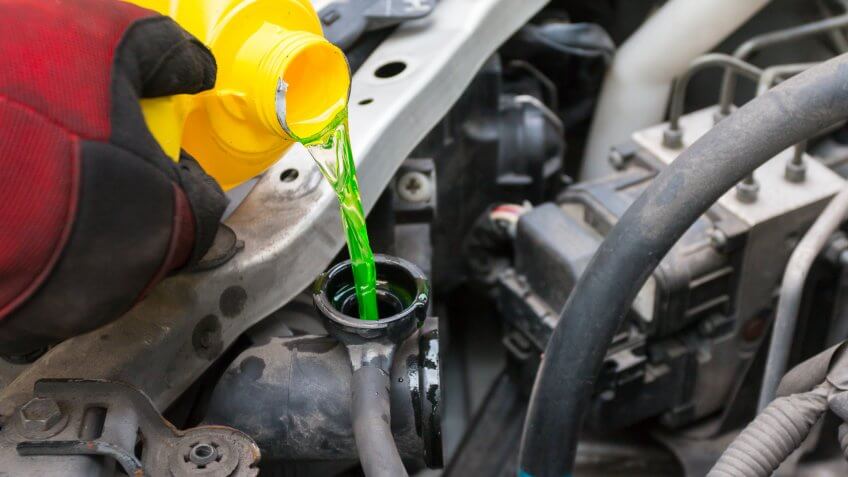 Pawel Radomski / Shutterstock.com
Keep it Cool and Stop Leaks
An overheating car is among the biggest sources of breakdowns on the road. During winter months, it is crucial to have the correct amount of coolant in your vehicle. Although it might be cold outside, it is still extremely hot inside your engine. Unlike plain water, coolant also has anti-corrosive properties to protect metal components within your engine.
Laird recommended having your vehicle inspected before the extreme cold arrives. Autumn is a good time to schedule an appointment, he said. Many shops will do inspections for free to look for leaks in hoses or other parts of the coolant system, so check with your local shop.
Such an inspection can save you thousands of dollars. If your engine overheats and seizes, you're in big trouble. It can cost thousands to repair or replace it. Coolant is between $10 and $20 per gallon and can be purchased at auto parts stores everywhere.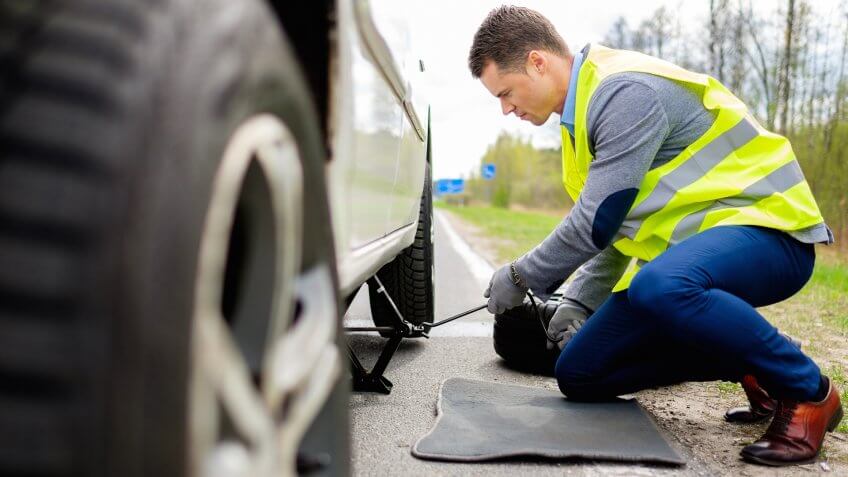 Nejron Photo / Shutterstock.com
Consider Roadside Assistance Coverage
Most new cars come with a period of roadside assistance included with the purchase. Such a service can be extremely useful on a frigid winter day.
If your car isn't new or the complimentary coverage has run out, know that many car insurance companies offer roadside assistance as an added option to your policy. These services offer towing and help with flat tires, and can bring fuel if you run out. The peace of mind is invaluable.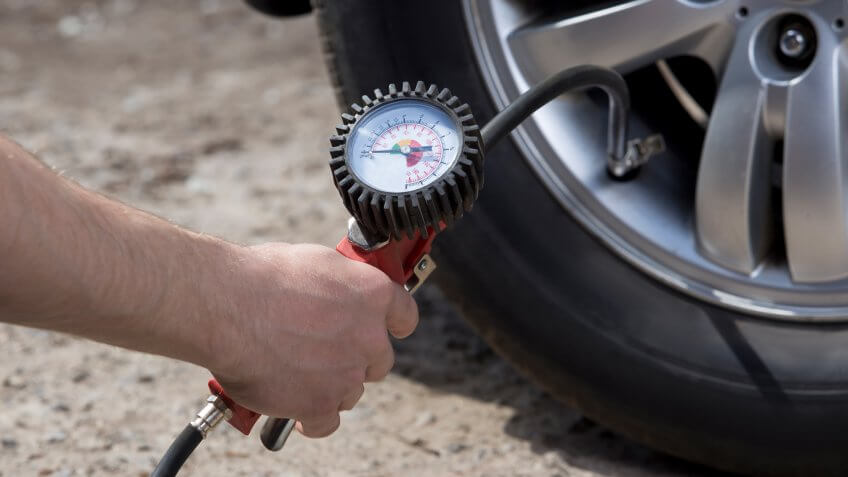 Olga Kuzyk / Shutterstock.com
Keep Tires Properly Inflated
For every 15-degree Fahrenheit drop in air temperature, you lose 1 pound per square inch of air in your tires. Unfortunately, you don't need Sir Isaac Newton to tell you this is a losing battle with the laws of physics.
However, you can regain control of the situation by keeping your tires properly inflated. Your tire pressure monitoring system alerts you with a low-pressure warning in cold temperatures. A quick stop at a gas station for some air will keep the tires at the correct pressure. That helps prevent tire wear and increases fuel economy. You can find recommended tire pressure information in your owner's manual or sometimes on a sticker on the driver's side door frame.
Spending a few hundred dollars now can save you thousands of dollars later. Simple things like regular oil changes, buying quality tires, scheduling regular vehicle inspections, and signing up for roadside assistance can go a long way. If you take care of your car, it will take care of you.