How To Spot a Counterfeit Classic Car

6 min Read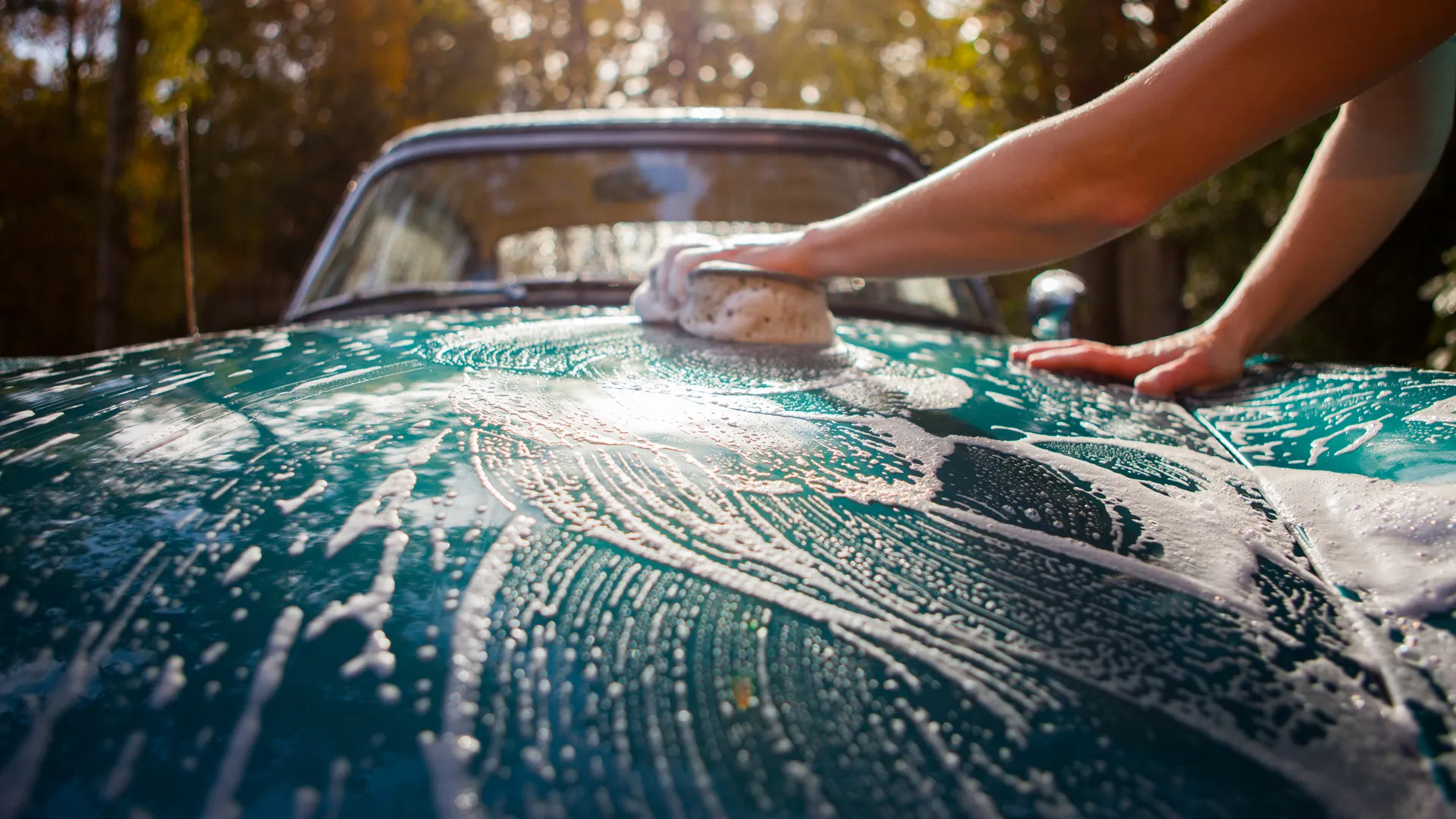 Make Your Money Work for You
Problem: The Seller Claims That a Car Is a High-Performance Model
High-performance cars are those that offer speed and power. They're sleek, aerodynamic and very much in demand. It's not out of the question for a seller to tell you that a car is a Shelby, a classic Pontiac GTO or a Chevy SS and expect you to just take their word for it.
Take Our Poll: Do You Think You Will Be Able To Retire at Age 65?
Solution: The Burden of Proof Is on the Seller (but You Should Do Your Research, Too)
In this case, it's up to the seller to show you that their car is truly what they claim it is, Richard Reina of CARiD.com said. But it's important that you know what to look for.
"Ask for all identifying numbers from the car," Reina said. These include the VIN, data plates and engine stampings, along with any other identifying info. If you're just starting your classic car collection, you should know there are reference books for you to check out and organizations like the Antique Automobile Club of America and the Classic Car Club of America that you can join to get assistance in your research. 
The bottom line? Unless you can prove that the car is truly the model the seller claims it to be, walk away.
Problem: Seller Claims That an Old Car Is 'All Original' and 'Never Restored'
Reina said that cars that haven't been touched (and retouched) are often worth more. But if something seems too good to be true, it just might be. If the seller calls the car "a beaut" but can't point to specific evidence that the car is still in its original condition, then you may have your hands wrapped around a problem rather than a steering wheel.
Make Your Money Work for You
Solution: Get Out Your Magnifying Glass
"On newer cars — built roughly after 1980 — obtain a CarFax or similar report, which should document repair history," Reina said. If the car's older, however, you may have to do a little more work.
"Examine the paint for tell-tale signs of a repaint, such as overspray. Look at all the glass: the manufacturer's mark should be the same on every piece and should be as original. Upholstery should match what the car's new brochure would show," Reina said.
And don't expect a car from the '60s to look like it's just rolled off the assembly line. "Expect to see normal wear-and-tear commensurate with the vehicle's age," Reina added.
So a 1960 "all original" Ford should look closer to a car that's 70 years old, not a car that looks like it was produced in the last five years.
Problem: The Seller Claims That the Entire Drivetrain Has Been Upgraded
Say you want more power from a car that was built in 1962. That's not going to be possible without an upgrade. And if you're more concerned with driving the car than ensuring that it's completely untouched, it may be tempting to buy an upgraded classic and take it racing up and down the roads — hopefully at safe speeds. But how can you be sure that those upgrades are real?
Solution: Ask For the Paperwork
"Unless you perform your own teardown, you can't see inside these components [that make up the drivetrain]," Reina said. "What documentation does the seller have to prove such work was done? If none, be very wary."
"Look at the engine: does it look freshly rebuilt? A shop which takes pride in its work will show via fresh paint, new gaskets and not a drop of fluid leakage anywhere."
Doubting the workmanship? Step away from the car and keep looking.
Make Your Money Work for You
Problem: The Seller Claims the Car Is 'Rust-Free' and Provides Photos as Proof
A picture can be worth a thousand words, but is it worth the thousands you'll be dropping on this car? If you're buying an auto sight unseen, Reina said you should be very, very wary. How do you know that the car you're seeing photos of is the car that's being sold?
"Many old cars suffer greatly from rust, especially those from northern climates," Reina said. "Repaints, thick undercoating and even carpeting and sound-deadening materials can cover up rust."  You can't tell all of that from a picture — especially with Photoshop nowadays. 
Solution: Meeting the Car Is a Must
Aside from the problems mentioned in the previous slide, Reina said that some sellers may get tricky with their wording — whether intentionally or unintentionally.
"Sometimes, the 'no rust' claim is meant to imply no structural rust," he said. "The chassis may be solid, but there might be a hole in the passenger floorboard. Only an in-person inspection will reveal the truth."
Problem: The Seller Claims the Car Has a Famous Provenance
While it'd be cool to own a car that's been driven by a celebrity, appeared in a movie or won a race, there are a few things to consider before buying a classic automobile based on its alleged legacy.
First, what proof is there that the car is what the seller claims it to be? What documentation is available? Is it real?
Second, even if the car's provenance has been authenticated, you've got to recognize that not all celebrities, automobile races and movies are created equal. If a household name isn't involved, it's not going to add much to the car's value.
Make Your Money Work for You
Solution: You May Need To Ask an Expert
Unfortunately, Reina said even the most realistic-looking documentation can be faked. If you can't easily trace the car's ownership from when it was new to today, then you may need to get an expert opinion.
That's doubly important if the seller claims that the car is very, very valuable — especially if it had a big role in a movie. You may have to pay an outside consultant to make sure you're getting your money's worth.
And if a seller claims that they've got "the real Mustang that Steve McQueen drove in 'Bullitt,'" start walking immediately — the "Mona Lisa" of Mustangs sold for a record $3.74 million earlier this year.
More From GOBankingRates