What Does FedLoan Servicing Ending Mean to Borrowers?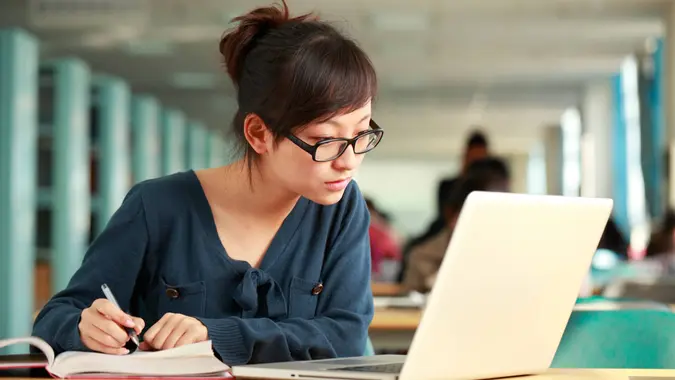 bo1982 / Getty Images
FedLoan, also known as Pennsylvania Higher Education Assistance Agency, is one of the largest student loan servicers in the country. The agency recently announced that it would not renew its contract once its current one ends this year, at the end of 2021.
This has raised concern among many borrowers whose accounts will have to be transferred to a new company. Account transfers between servicers are pretty common, but this one will be a bit more complicated.
Here's what it means for the FedLoan Servicing cancellation.
What This Means to Student Loan Borrowers
FedLoan Servicing is an agency that manages billions of dollars in federal student loans for close to nine million borrowers in the country. It's also responsible for the government's Public Service Loan Forgiveness program.
If you're one of the student loan borrowers using FedLoan, your loans will be transferred to a new servicer by the end of the year. You don't have to apply for a new student loan service provider. Currently, there are ongoing transfers to MOHELA, another student loan servicer. Federal Student Aid states that it will soon begin transfers to other providers like Navient, Edfinancial and Nelnet.
Make Your Money Work for You
The government has plans to help more student loan borrowers get loan cancellations under the existing loan programs. They're also aiming at creating a loan repayment system that is simpler and more transparent. Several initiatives are in place already, such as increased accountability for student loan servicers and more oversight of colleges.
Information about the transfer is particularly relevant for those pursuing the Public Service Loan Forgiveness. FedLoan is currently the only loan servicer that helps student borrowers get their student loans canceled through the program. If your student loan servicer is not FedLoan, the transfer will not affect you in any way.
What Should I Expect?
You'll receive a notice from the Department of Education regarding the transfer. Your current servicer will also reach out to you before it initiates the transfer. If you have any questions or need help after the transfer, you can contact your new servicer.
It's also important to note that even though a new agency will service your loans, pretty much everything will remain as it is. There will be no changes to your balance, interest rates, existing payment terms or the available repayment plans.
Make Your Money Work for You
How To Prepare for the FedLoan Servicing Transfer
There are a few steps you can take to make the transition as smooth as possible.
Steps To Take:

Keep making payments: Even if your student loan servicer is changing, continue making payments to your current servicer until you get a confirmation that your transfer is successful.
Update your contact information: You need to ensure your current servicer has all your contact information and that it's correct. This way, they can easily alert you about details of the transfer and whether you need to take any actions.
Read email from your servicer: Both your current and new servicers will contact you. Make sure you carefully read all the information they send you so you don't miss out on anything important.
Save copies of your payment history: You should save all your documents and statements from your current servicer. Having them in print or PDF form is an excellent way to ensure that all the information is accurate before and after the transfer.
Handling Challenges During Transition
Some issues may arise as a result of the transfer. For example, you may fail to receive a notice about the transfer. In this case, you would need to contact both the current and new servicers and notify them about the error
When you file a complaint or contact your servicer, keep a record of the conversation. This should include the date and time as well as the customer service representative you talked to. You should also keep all the copies of letters, bills or emails you receive about your account.
Make Your Money Work for You
Takeaway

FedLoan Servicing ending its contract with the federal government shouldn't be something to worry much about. If FedLoan is your service, you'll get a new one by the end of this year.
The transition from one loan servicer to another can be a little rocky, especially since a lot of data is being transferred at once. But if you keep in touch with both servicers and carefully check all the information to ensure that everything is correct, you'll likely have a smooth transition.
Our in-house research team and on-site financial experts work together to create content that's accurate, impartial, and up to date. We fact-check every single statistic, quote and fact using trusted primary resources to make sure the information we provide is correct. You can learn more about GOBankingRates' processes and standards in our editorial policy.