5 Sports You Probably Can't Afford to Let Your Kids Play
These five activities carry a lofty price tag.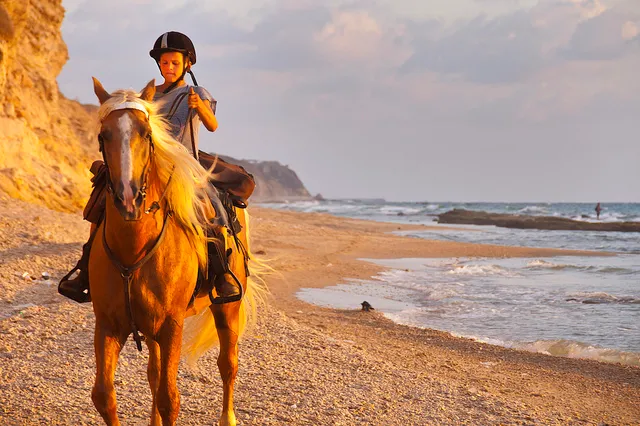 Parents with school-aged kids are well acquainted with their whims and sudden interests, especially when it comes to extracurricular sports for kids. Some of the most expensive sports for kids happen to also be the sports that children desperately want to join, leaving many parents with drained savings accounts as a result.
With the cost of raising a child born in 2011 hitting an average of $243,900 for basic necessities, the added cost of youth sports could cause parents to reel and their budgets to run dry. MSNBC revealed, however, that parents still spend an average of $2,000 per year on sports-related expenses for their kids.
Not all sports for kids are created equal — some activities have a strong community program that helps keep costs low, while others are offered at a premium price tag from private organizations.
Most Expensive Sports for Kids
What parents tend to forget is that the cost of  participating in sports depends on a number of factors. For example, if children start young, they'll likely outgrow their first set of sports gear in a matter of months. These five activities, however, carry a lofty price tag regardless of how many sets of apparel and shoes end up in the donation pile.
Make Your Money Work for You
1. Ice Hockey
Stepping into the rink can crack parents' budgets before they even realize it. Necessities of the game, like skates; shin, elbow and shoulder pads; hockey pants; gloves; sticks; caged helmets and mouth guards can run into the hundreds per season. Add in the cost of skating lessons, membership and league fees per child and parents can expect to spend about $500 to $900 annually.
2. Horseback Riding
Parents who've been asked for a pony should be wary of this child-adored sport. The cost of riding apparel (e.g. boots, pants, helmet, gloves, etc.) and coaching lessons is the least of parents' worries when it comes to horse riding; the purchase and long-term maintenance of the horse itself is what makes this easily one of the most expensive sports for kids to practice.
Horses range from $4,000 to $25,000, depending on the breed, age and training; while the cost of professional stabling, veterinary checkups and saddle equipment requires parents to shell out up to $11,220 per year. That's $112,200 for a horse's 10-year average lifespan.
Make Your Money Work for You
3. Football
Throwing the pigskin around and joining a football team might seem like just another regular extracurricular, but the cost of youth sports for this particular activity can creep up fast. According to Livestrong, the estimates of basic-quality football gear are as follows: Helmet ($64), shoulder pads ($45), football pants ($13), practice jerseys ($30), mouth piece ($10) and cleats ($50).
The start-up total comes out to about $210, but this does not include league fees that can range from $100 to $200 per season, as well as travel costs should parents have a star-player on their hands who takes the team to the out-of-town championships.
 4. Skiing
According to Play It Again Sports, skiing is one of the most expensive sports children will likely quit. Their rundown of skis ($200), boots ($100), poles ($25), a helmet ($50), goggles ($30), skiiing pants ($40) and gloves ($30) comes out to a total expense of $535 for gear alone. Parents should also expect to pay for group or private lessons, ski lift tickets and travel costs if the family does not live near a snow resort.
Make Your Money Work for You
5. Gymnastics
Sure, gymnastics lessons might seem harmless at first at $15 to $20 per session, but if kids demonstrate a desire to take their lessons into serious long-term training, parents might want to think fast about ways to save money.
Warm-up gear and performance attire for competitions, traveling expenses and registration fees can turn the once nonthreatening $20 hobby into a $5,000 financial nightmare — and that's not including the cost of professional coaching at hundreds of dollars each month.
Related: Ways to Pay For Your Child's Activities Without Going Broke
Paying for Sports vs. Investing in a 529 Plan
Most parents who allow their children to join these kinds of sports for kids might believe that the activity builds character and morale, but would depositing the money spent on the cost of youth sports be better served in a 529 plan?
There is no question that children enjoy dabbling in different activities, but at times, their commitment is lacking. Saving money toward their college funds via a 529 plan is a good way for parents to foster their child's development without the risk that youth sports present.
This type of savings plan allows depositors to make tax-free contributions and offers high contribution caps, so that there's minimal restriction for families to pay for higher education. With the costly amount parents pay toward sports for kids, growing a full college fund can be achieved well before kids graduate from high school.
For example, if a family with $0 saved so far begins depositing $2,000 per year at a 6 percent return from the time a child is five years old to 18, $59,811 would amass for the child's tuition and college costs.
So before taking on the cost of the most expensive sports for kids, parents should consider what is the higher priority, or if there are other activities or programs that can reduce the cost of sports for kids. The decision is worth thousands of dollars in the long run.
Photo credit: Alon