Best and Worst Things to Buy at an NFL Game

7 min Read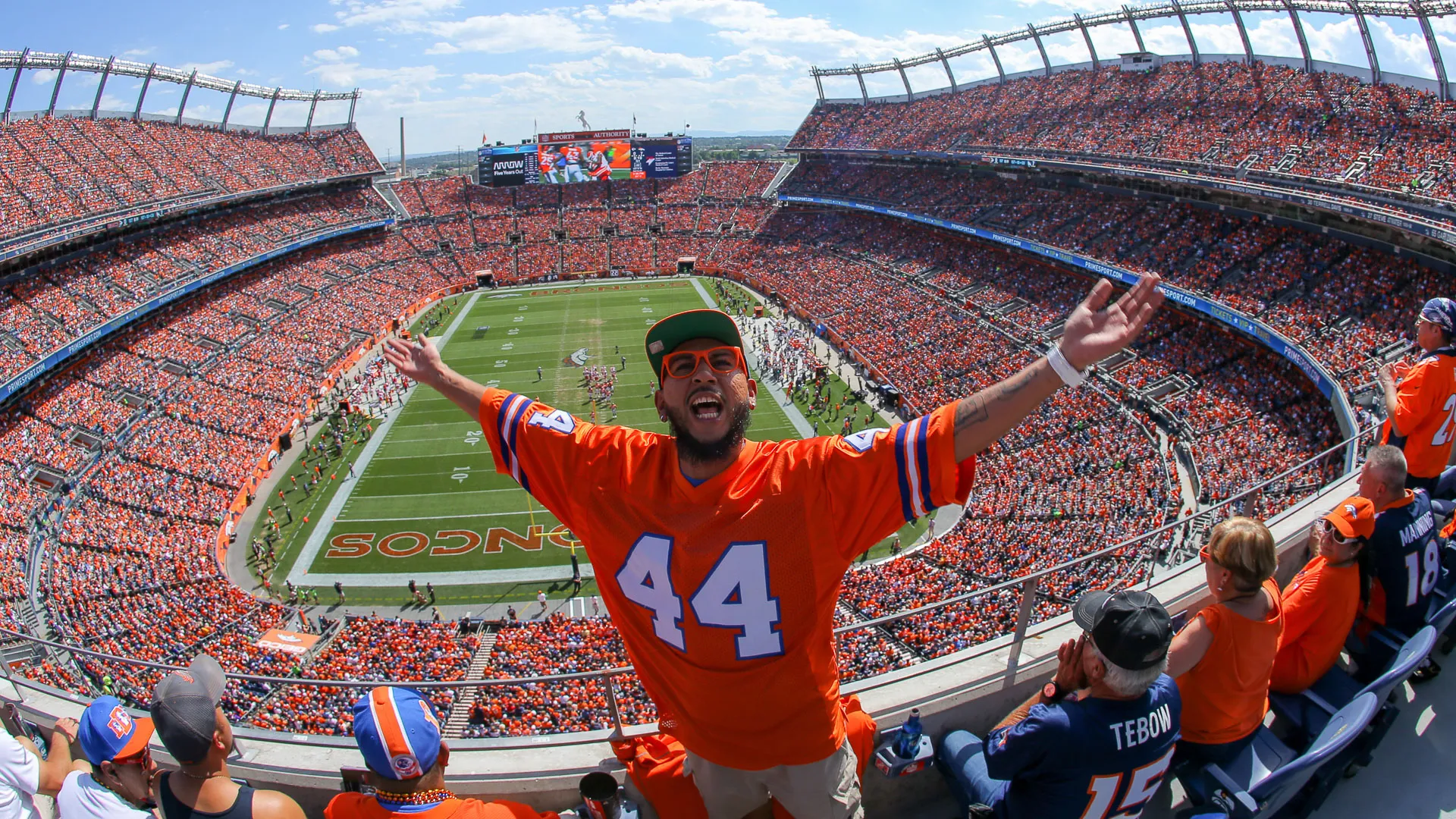 Football is back, and if you're planning to head to your local stadium for a game, you'll likely be tempted to buy some food, drinks and, of course, NFL merchandise. There's nothing wrong with picking up a few souvenirs, but before you buy a football jersey, autograph or any other NFL gear, keep in mind that some things are good buys at the stadium NFL store and others are best bought elsewhere.
Here's a look at the best NFL apparel and other items to buy at the game — and the swag that you should wait to scoop up. Once you buy your NFL game ticket, use whatever money you have left wisely.
Make Your Money Work for You
Authentic NFL Jerseys: Do Buy
When it comes to fan gear, cheap NFL jerseys are hard to come by. Nike, the official league uniform supplier, can essentially set its own prices. After taking over for Reebok in 2012, Nike immediately hiked prices on official NFL jerseys and then raised rates again in 2014.
The prices Nike set in 2014 remain unchanged at the start of the 2017 season. Entry-level "Game" jerseys sell for $100, intermediate "Limited" jerseys are $150 and top-of-the-line "Elite" jerseys — made from the same material as players' jerseys — sell for $295 and up. Nike has also introduced $80 "Legends" jerseys.
You can find comparatively cheap jerseys online, but you're also likely to find something you won't encounter at the stadium: counterfeits. In fact, eBay has been warning its users since at least 2013 about the proliferation of fake jerseys sold on its auction site and even the Feds are losing the war on NFL counterfeit merchandise sold online — especially jerseys, according to the Chicago Tribune.
Official NFL jerseys are almost always priced the same no matter where you buy them. But when you buy them at the game you can be certain you paid for the real thing.
Don't Miss: Here's How Much It Will Cost You to See a Game at These Must-See Stadiums Across America
Beer: Don't Buy
Clothes aren't the only things that will cost you at a ball game. When you visit the stadium to cheer on your team, a cold beer will be expensive, even if your team plays in a "cheap" stadium.
The average cost of a draft beer at an NFL stadium is $7.38. No team in the league charges less than $5 for a draft — and some teams, like the 49ers, charge $10. You're better off splitting a case with your buddies and getting in as much pregame tailgating time as possible.
Here's Who Can Afford Stadium Beers: The Highest-Paid Player on Every NFL Team
Make Your Money Work for You
Game-Used Gear: Do Buy
Game-used gear is among the fastest-growing niches in the $1.5 billion sports memorabilia industry, according to NBC Sports. Game-used gear is exactly what the name implies: NFL hats, jerseys, gloves, helmets, shoelaces and anything else that a player actually wore during a regulation game.
You can get game-used gear online but it's almost impossible to verify the merchandise's authenticity, according to NBC Sports. The market is littered with counterfeits, and people almost always need to hire a third-party verification professional to make sure they're getting the real thing.
Another option is to attend credible auctions that guarantee the authenticity of verified merchandise. At renowned auctions, however, high rollers bid big bucks for genuine swag. A game-worn jersey sold for $101,000 in 2015, according to ESPN — and that was just a college jersey.
The best option is to buy at the stadium, where authenticity is certain and you don't have to outbid anyone. The Eagles are currently selling a pair of center Jason Kelce's game-used gloves for $89.99, and Cleveland Browns fans can score a jersey that defensive back Johnson Bademosi wore in a 2014 game for $174.99.
Hot Dogs: Don't Buy
If you're hungry for a hot dog at an NFL game, the best you're going to get is $3 — which is the bargain price the Seahawks, Ravens and Vikings charge. The average price of a hot dog at a football stadium, however, is $5.19 and some teams, like the Buffalo Bills, charge a whopping $7. You can always buy an eight-pack of franks and grill them up yourself in the parking lot.
Bobbleheads: Do Buy
If you're a fan of giant, plastic, bouncing heads on tiny plastic bodies, get your fix at the stadium. You'll generally find a much better selection of limited and hard-to-find bobbleheads at the NFL pro shop than you would at other retailers. The bobbleheads you can find elsewhere are generally comparable in price — at least for those officially licensed by the NFL.
One of the most popular collectibles in the New England Patriots NFL shop is the Tom Brady Super Bowl LI bobblehead, which sells for $34.99. You can find the same item on the Fanatics website but you won't get a break on the price. Another top seller is a Dallas Cowboys' Dak Prescott Headline Player bobblehead for $29.99 — and when you add tax and shipping, the price climbs.
Find Out: 20 Ways to Save Big at NFL Games
Make Your Money Work for You
Framed Stadium Photos: Do Not Buy
If you're a Chiefs fan, a framed panoramic photo of a sold-out Arrowhead Stadium would be a pretty sweet addition to your in-home sports hangout. It would be even sweeter, however, to pay $129 at MyTeamPrints instead of $149.99 at the Chiefs NFL Shop.
Teams across the NFL sell gorgeous framed stadium pictures in their pro shops that are uniformly priced across the league. In almost every case, you can find the same thing elsewhere else for less.
Autographed Memorabilia: Do Buy
Autographed football memorabilia is one of the many collectibles that might pay off big down the line. The FBI concluded that 70 percent of all autographed sports memorabilia is fake, according to a Washington Post article from 1996. In 2000, the estimated the number of forgeries was actually closer to 90 percent, according to the New York Post. In 2005, the FBI announced the results of Operation Bullpen, a sting operation that revealed the situation hadn't improved much over the previous nine years.
Fast forward to 2017 and the autograph industry is still rife with fraud. SportsMemorabilia.com estimates that when you buy an autographed item, you're taking a 50-50 chance that it will be real — and that's an optimistic estimate.
Whether it's a $3,049.99, autographed, 40th anniversary jersey from the Miami Dolphins historic perfect 1972 season or a 2016 Buffalo Bills Draft Day cap autographed by Cardale Jones for $19.99, two things are certain if you buy at the stadium: One, you probably could have found it online for less, and two, it probably would have been fake.
Trading Cards: Do Buy
Unlike autographed memorabilia, trading cards are easy to authenticate and readily available — provided they aren't signed or particularly rare. For run-of-the-mill collector cards, you're probably not going to find many steals at the stadium and can likely find the same card or collection at a discount, online retailer for less.
You can get a Ray Lewis three-card rookie year collection for $49.99 at the Baltimore Ravens NFL shop or get the same collection for $30 less at SportsMemorabilia.com. A 1986 Topps Reggie White rookie card sells for $24.99 at the Philadelphia Eagles shop. At SportsMemorabilia.com, the price for the same card drops to $9.99.
Up Next: The Average Cost of Super Bowl Tickets From 1967 Through Today
About the Author