Free Things to Do in Every State
From Alabama to Wyoming, fun times don't have to cost a lot.
Tinnaporn Sathapornnanont / Shutterstock.com
There's plenty of excitement to be had across these 50 beautiful states. From sampling brewery beer in Delaware to testing your hula skills in Hawaii, you don't have to leave the U.S. — or break your budget — to have an amazing vacation adventure.
Click through and check out these fun activities you can enjoy in every state for free.
Last updated: Jan. 9, 2018
1/51
Carol M. Highsmith / Wikimedia Commons
Free Things to Do in Alabama: Unpack Forgotten Treasures
If you're looking to hit a fun, bucket-list-worthy site, visit the Unclaimed Baggage Center in Scottsboro to browse the 40,000-square-foot store for free. If you do want to spend a few bucks on souvenirs, you can often pick up lost treasures here for a fraction of their value.
When you're done, head over to the Museum of Alabama in Montgomery to take a journey through pre-history, the Civil War and more as you examine hundreds of artifacts. Admission to the museum is free.
2/51
Benny Marty / Shutterstock.com
Free Things to Do in Alaska: Visit a Gold Rush Boom Town
Visiting a national park is one of the coolest and cheapest activities for the family. So relive Alaska's gold mining days at Klondike Gold Rush National Historical Park in Skagway. Not only is admission free, but you can also take a complimentary ranger-led tour to visit the historic district that houses more than 20 boom town buildings.
Feel like you're away from it all without ever leaving Anchorage at Kincaid Park, featuring more than 37 miles of trails, a sandy beach and critters ranging from moose to porcupines.
3/51
Sue Stokes / Shutterstock.com
Free Things to Do in Arizona: Marvel at Monuments
The Arizona State Capitol Museum in Phoenix is an ideal spot to learn about the state's history. When you're done, head over to the Wesley Bolin Memorial Plaza. You can take a photo beneath the gun from the USS Arizona and browse other memorials tucked into the lush lawns.
4/51
Craig Hanson / Shutterstock.com
Free Things to Do in Arkansas: Hike Along the Buffalo National River
Visit the Buffalo National River to learn more about Arkansas' zinc mining history. Activities like canoeing and horseback riding cost extra, but visitors can see this breathtaking site for free on foot.
5/51
Gordon Swanson / Shutterstock.com
Free Things to Do in California: Gaze at the Stars
At night, scope out the stars from the beautiful Griffith Observatory. Admission to the building and access to the telescopes are always free, as is parking — a rarity in Los Angeles.
You can still see the stars during the day — the ones from the movies, that is. Spend the day in Hollywood, Beverly Hills or even Santa Monica and keep an eye out for your favorite celebrities.
6/51
Sarah Fields Photography / Shutterstock.com
Free Things to Do in Colorado: Explore Garden of the Gods
If you want to visit a free landmark, be sure to check out the breathtaking views of red rock monoliths at Garden of the Gods in Colorado Springs. Drive through the park, take a hike or stop by the Visitor and Nature Center to see flora and fauna displays that include dinosaurs.
7/51
Nancy Kennedy / Shutterstock.com
Free Things to Do in Connecticut: Visit the Weir Farm
Get in touch with your artistic side at Weir Farm National Historic Site in Wilton. Once the home of Julian Alden Weir, a key figure in American Impressionism, this historic site is sure to inspire. You can borrow art supplies on site to create your own masterpiece, or take a free tour of the Weir House to explore the studios and learn more about the artists' techniques.
8/51
Bernt Rostad / Flickr.com
Free Things to Do in Delaware: Tour Breweries
Take a free tour of Dogfish Head Craft Brewery in Milton — the brewery pours one of the best beers for your buck. The first-come, first-served tours run regularly during scheduled hours. If you have to wait a bit, show your ID and enjoy a few free samples while you pass the time.
9/51
Chad Sparkes / Flickr.com
Free Things to Do in Florida: Have Fun at Disney Springs
Can't afford the VIP treatment at the Disney Parks? Don't sweat it — you can have free fun at Disney Springs. Window-shop and check out live music at Exposition Park. If you have kids, take them to The LEGO Store's dream world, featuring huge Disney models and a "Pick-a-Brick" Wall.
10/51
Sean Pavone / Shutterstock.com
Free Things to Do in Georgia: Decode a Mysterious Monument
Often referred to as America's Stonehenge, the Georgia Guidestones tower in Elberton is an impressive 19 feet tall. The granite monuments bear a 10-part message in 12 languages. No one knows who's responsible for this creation — or why it was created.
11/51
Ray_LAC / Flickr.com
Free Things to Do in Hawaii: See a Hula Show
You don't need to shell out a lot of money to experience Hawaii's culture and customs. In fact, you can see graceful dancers in free hula shows at various spots, including the Shops at Mauna Lani. If you're more the DIY type, look for free hula classes at the Royal Hawaiian Center. Plus, there are plenty of lesser-known sightseeing spots to visit in Hawaii for free.
12/51
Michael Li / Flickr.com
Free Things to Do in Idaho: Follow the Moose Trail
Follow in the hoof prints of a beloved children's book character on the Mudgy Moose Trail in Downtown Coeur d'Alene. The trail features five life-size statues of Mudgy as he seeks his mousy friend, Millie. The trail starts at Tubbs Hill and winds 2.25 miles through town to Independence Point.
13/51
Sorbis / Shutterstock.com
Free Things to Do in Illinois: See Something Strange
When you visit Chicago, be sure to take some creative pictures of the city as reflected in the famous stainless steel "bean," also known as Millennium Park's "Cloud Gate."
If that's not out-of-the-ordinary enough for you, head to the DeMoulin Museum in Greenville. The site houses an array of peculiar devices, such as a spanking machine and trick chairs.
14/51
sciondriver / Flickr.com
Free Things to Do in Indiana: Follow the Cultural Trail
Get up close and personal with Indianapolis culture by strolling or biking the Cultural Trail. You can see public art and beautiful landscapes along the way.
Or, explore Indiana's Amish Country by driving down Heritage Trail, where you'll see horse-drawn buggies and charming shops. You can score self-guided audio CD tours for the journey at the visitors' center in Elkhart County.
15/51
IowaPipe / Flickr.com
Free Things to Do in Iowa: Find Your Inner Trekkie
Visit Riverside, the future birthplace of James T. Kirk, captain of Star Trek's Starship Enterprise. If you're a sci-fi fan, the best time to visit is during Trekfest in June. Last year's festivities included a number of free events, such as face painting and a sci-fi swap meet.
Free Things to Do in Kansas: There's No Place Like Wamego
Head to Wamego in the fall and take in OZtoberFest, a free public event in the downtown area. Last year's event included an Oz marketplace with photographs and paintings and plenty of Oz characters for photo ops. If you're over 21, stop by the Oz Winery in downtown Wamego and get free samples as part of the daily wine tasting.
17/51
Alexey Lysenko / Shutterstock.com
Free Things to Do in Kentucky: Drink Bourbon
Kentucky is known for its bourbon, so why not take a tour of the Buffalo Trace Distillery in Frankfort? All tours are complimentary, and the Trace Tour doesn't require a reservation. You'll see bourbon barrels and get to sample some of the best local liquor. Extend your travels on a bourbon trail road trip.
18/51
Jennifer Boyer / Flickr.com
Free Things to Do in Louisiana: Go on a Voodoo Tour
It's rumored that New Orleans is home to some of the most haunted places on Earth. For a good scare, book a "pay what you like" ghost tour through Free Tours by Foot and visit some of the spookiest haunts in New Orleans, including Pirate's Alley and The Hotel Monteleone.
19/51
Corey Templeton / Flickr.com
Free Things to Do in Maine: Tour Victorians
Download free tours from the Greater Portland Landmarks website and then put on your comfy walking shoes. You can visit Victorian mansions in the Western Promenade, follow the stained glass trail or stroll through historic districts.
20/51
alliecat1881 / Flickr.com
Free Things to Do in Maryland: Walk a Wooden Boardwalk
Visit Battle Creek Cypress Swamp near Prince Frederick to explore trails and a quarter-mile boardwalk through the country's northernmost stand of bald cypress trees. While you're there, opt to go bird-watching or take a self-guided tour.
21/51
Jorge Salcedo / Shutterstock.com
Free Things to Do in Massachusetts: Follow the Freedom Trail
You can't follow the yellow brick road in Boston, but you can follow a red line that guides you along the 2.5-mile Freedom Trail. Visit 16 official sites that are significant in the history of the American Revolution, from the Old Corner Bookstore to the site of the Boston Massacre.
And don't forget about Faneuil Hall, which hosted America's first town meeting. These days, you can shop, eat and enjoy live musical performances in the market.
22/51
KYPhua / Shutterstock.com
Free Things to Do in Michigan: Chase Waterfalls
Taking a trip to Pictured Rocks National Lakeshore is one of the most beautiful free things to do in Michigan. The four-season park provides the perfect backdrop for picnics, hiking or a day at the beach. Plus, the area boasts quite a few waterfalls, including Miners Falls with its 50-foot drop over a sandstone outcrop.
23/51
Doug Kerr / Flickr.com
Free Things to Do in Minnesota: Walk in a Sculpture Park
Visit a thriving artist residency program at Franconia Sculpture Park in the St. Croix River Valley. You can explore the 43 acres and view more than 100 works of art.
24/51
Ayleen Gaspar / Flickr.com
Free Things to Do in Mississippi: Visit Kermit
Visit the birthplace of Kermit the Frog on the banks of Deer Creek in Leland. Here, you'll see the famed frog sitting on a log playing the banjo, as well as displays about his creator, Jim Henson, who grew up in the area along the creek.
Free Things to Do in Missouri: Get a Cup of Coffee
Skip your latte for a day, and get your caffeine fix for free at The Roasterie in Kansas City. Free public "cuppings" — or coffee tastings — generally take place on the first and third Thursday of the month. The Roasterie also offers complimentary tours, so you can learn about the coffee-making process.
26/51
lucylu / Flickr.com
Free Things to Do in Montana: Heat Up in a Hot Spring
If you're looking for free things to do in Yellowstone — which offers fee-free dates — take a dip in the Boiling River hot spring. According to the National Park Service, it's one of the few legal thermal soaking areas in Yellowstone. Keep in mind that the river is closed in the spring and early summer, and there are no lifeguards on duty.
27/51
Scott Cornell / Shutterstock.com
Free Things to Do in Nebraska: Have Fun on Wheels
If you can't visit Stonehenge this summer, Carhenge is the next best thing. Located north of Alliance, the structure is built from classic automobiles that have been painted gray.
You can also remember the innocent fun of childhood roller skating — or the fierce competition of roller derby — at the National Museum of Roller Skating in Lincoln. See numerous exhibits, including roller skating competition highlights, 19th-century roller skate patents and much more.
28/51
topseller / Shutterstock.com
Free Things to Do in Nevada: Cheer on Hot Air Balloons
If you're going to Nevada in September, don't miss the Great Reno Balloon Race. During this hot air balloon race, which takes place from Sept. 7 to Sept. 9, you'll witness a rainbow of around 100 balloons racing one another across the sky.
Pahrump holds its own free hot air balloon festival in Petrack Park. The event takes place in February and features a hot air balloon glow show, in which the balloons synchronize to music and light up the sky.
Free Things to Do in New Hampshire: Have a Brew
Beer lovers rejoice: Merrimack Brewery lets you experience the beer brewing experience from "Seed to Sip." Take a free Anheuser-Busch brewery tour — as a bonus, you can meet the famed Budweiser Clydesdales in the Clydesdale Hamlet.
30/51
gary yim / Shutterstock.com
Free Things to Do in New Jersey: Visit a State-of-the-Art Museum
Visit Princeton University's historic campus and spend a few hours browsing through the Princeton University Art Museum. With more than 90,000 works of art spanning from ancient to modern times, the museum is one of the best in the country.
31/51
Denise Lett / Shutterstock.com
Free Things to Do in New Mexico: See a Neon Sunset
In Tucumcari, jump on Route 66 to see buildings and artwork that hearken back to the heyday of highway travel. During daylight hours, view the beautiful murals painted on the sides of buildings. As the sun sets, watch historic neon signs blaze along the highway.
32/51
EarthScape ImageGraphy / Shutterstock.com
Free Things to Do in New York: Stroll America's Most Famous Park
Bring your camera and head to Central Park, located in the heart of New York City. The 843-acre park holds many treasures — like the Conservatory Garden, Belvedere Castle and a sprinkling of fountains and ponds.
33/51
davemantel / iStock.com
Free Things to Do in North Carolina: Mine for Gold
Explore the first gold mine found in the U.S. at Reed Gold Mine in Midland. Tour the mine for free, but bring $3 if you want to try your luck panning for the shiny stuff.
34/51
Carol Spencer / Flickr.com
Free Things to Do in North Dakota: See Super-Sized Sites
You'll be fascinated by these large metal sculptures as you drive down the Enchanted Highway in Gladstone. The monolithic roadside art includes giant fish, grasshoppers, a tin family and other amusing pieces.
Then, take your picture in front of the "World's Largest Buffalo" monument at Frontier Village in Jamestown. The prairie town features original frontier buildings from around the state, as well as stagecoach and pony rides, which do cost money.
35/51
©U.S. Air Force Photo by Ken LaRock
Free Things to Do in Ohio: Go Up, Up and Away
If you have a military buff or airplane lover in the family, take a trip to Dayton's National Museum of the United States Air Force to see military aviation at its finest. You'll find exhibits featuring aircraft from World War II and the Cold War, a space gallery where you can explore a NASA shuttle and much more.
Free Things to Do in Oklahoma: Take a Trip to Totem Pole Park
Visit one of the most extensive and oldest folk art displays in the state at Ed Galloway's Totem Pole Park in Foyil. The centerpiece is a 90-foot carved totem pole — the largest on the property.
37/51
sandy richard / Flickr.com
Free Things to Do in Oregon: Stop to Smell the Roses
Stop and smell the roses — literally — at the International Rose Test Garden in Washington Park. Portland is known as the City of Roses, and you'll discover why as you walk among more than 10,000 rose plantings in the oldest continuously operated rose test garden in the country.
38/51
Delmas Lehman / Shutterstock.com
Free Things to Do in Pennsylvania: Take a Covered Bridge Tour
See Pennsylvania's iconic covered bridges for yourself on a self-guided tour. Although they're found throughout the state, it's best to start in Lancaster County, Lehigh Valley or Bucks County. You can download a tour online.
39/51
liz west / Flickr.com
Free Things to Do in Rhode Island: Experience Fire, Water and Beauty
Fire and water meet in dramatic fashion in Providence. At WaterFire, fire performers tend to roughly 100 large bonfires on river platforms, keeping them burning until late at night. Dates for 2018 won't be posted until spring, but you can expect events to start in April and run through early November.
There's no admission fee, but it's recommended that you make a small donation.
40/51
Jason A G / Flickr.com
Free Things to Do in South Carolina: Remember Baseball Greats
Stop by the home of a baseball icon at the Shoeless Joe Jackson Museum and Baseball Library in Greenville. The free museum houses artifacts associated with Shoeless Joe's career and life.
41/51
Jody Halsted / Flickr.com
Free Things to Do in South Dakota: Step Into a Storybook
Bring the kids or unleash your own inner child at Storybook Island in Rapid City. The free theme park features favorite children's storybook characters and is open from Memorial Day through Labor Day.
Cruise down the 22-mile Spearfish Canyon Scenic Byway, which is particularly beautiful when decked out in autumn foliage. You'll probably recognize the canyon from the film "Dances With Wolves."
42/51
f11photo / Shutterstock.com
Free Things to Do in Tennessee: Dance Down Honky Tonk Highway
If you're looking for free things to do in Tennessee, don't forget about the Music City. Head to Nashville to take advantage of free live music throughout the year and drive down the Honky Tonk Highway — also known as the Broadway Historic District. You can pop into cover-free juke joints and bars.
43/51
Kushal Bose / Shutterstock.com
Free Things to Do in Texas: Go Bat Watching
Mexican free-tailed bats are the state's official flying mammal, and you can watch them emerge from their colonies at sunset, if you know where to look. Head to the Waugh Drive Bridge in Houston or San Antonio's Camden Street Bridge to see these animals fly for free.
44/51
An Errant King / Wikimedia Commons
Free Things to Do in Utah: Get Out of This World
You can check out free, mind-blowing exhibits at the Clark Planetarium in Salt Lake City. Marvel at Newton's Daydream, a two-story, audio-kinetic maze sculpture featuring moving balls and instruments.
45/51
showcake / Shutterstock.com
Free Things to Do in Vermont: Taste Maple Syrup
Don't leave Vermont without sampling some authentic maple syrup. You'll find plenty of maple farms in the Green Mountain State, and some of them offer free tastings. At Sugarbush Farm in Woodstock, for example, you can get free admission and try four grades of pure Vermont maple syrup.
46/51
Imagesbybarbara / Getty Images
Free Things to Do in Virginia: Check Out Mount Trashmore
Landfills don't usually make the list of must-see sites. If you're planning a trip to Virginia Beach, however, you should definitely stop by Mount Trashmore. Created from an abandoned landfill, this unique, 165-acre spot features picnic areas, playgrounds and free equipment rentals.
47/51
Susan Smith / Flickr.com
Free Things to Do in Washington: Indulge in Candy
Who can say no to free candy? Take a free, self-guided tour of Boehm's Candies in Issaquah and grab a free sample at the retail shop afterward.
You can also check out Liberty Orchards in Downtown Cashmere. Known for its chocolates, Turkish delight, orchard bars and more, the shop offers free candies to visitors.
48/51
Steve Heap / Shutterstock.com
Free Things to Do in West Virginia: See Civil War Sites
If you want to see some of the most historic sites, visit a Civil War battle site at Carnifex Ferry Battlefield State Park in Summersville. Hike trails through the battlefield and check out breathtaking views of the Gauley River.
49/51
Dakota Callaway / Flickr.com
Free Things to Do in Wisconsin: Scope Some Concrete Art
Some people take a vacation to get away from concrete, but the Wisconsin Concrete Park in Phillips is a must-see spot. Named one of Wisconsin's top seven man-made wonders by Travel Wisconsin, the park holds more than 200 concrete works by folk artist Fred Smith.
50/51
Jess Kraft / Shutterstock.com
Free Things to Do in Wyoming: Escape to Medicine Mountain
Hike up Medicine Mountain to see the mesmerizing Medicine Wheel. This sacred Native American archaeological site features 28 radial rows of rocks that form a circular pattern of stones.
51/51
Tinnaporn Sathapornnanont / Shutterstock.com
Free Things to Do in Washington, D.C.: Stop by the Smithsonian
Don't miss any of the free things to do in Washington, D.C. Aside from touring the White House and other free monuments, you can check out more than 1,500 animals at the National Zoo and millions of artifacts at the National Museum of Natural History. Entrance to all Smithsonian museums is free, so you'll never run out of things to do or see in our nation's capital.
More From GOBankingRates
Sydney Champion contributed to the reporting for this article.
Last updated: Jan. 9, 2018
About the Author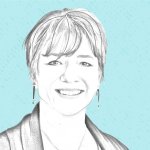 Jodi O'Connell is a freelance wordsmith based in Sedona, Arizona, who writes about everything from vacation vagary and adventure sports to real estate and pets. She spent more than a decade in Arizona's real estate industry advising first-time homebuyers and commercial investors before indulging her passion for the written word on a full-time basis. Her articles appear on websites as diverse as U.S. News and World Report, USA Today, Hipmunk, Roots Rated, and Travelocity.