50 Things Your Hotel Will Give You for Free
From sweet treats to nightcaps, you can get a lot for nothing.
miodrag ignjatovic / Getty Images/iStockphoto
From in-room massages to multicourse meals made by gourmet chefs, the world's most expensive hotels offer plenty of luxury amenities for travelers to enjoy. However, you don't have to be a member of the upper crust to score some free perks on your next hotel stay. Even budget-friendly hotels provide some nifty freebies to lure guests.
From fresh-baked cookies to designer bath salts and even yoga mats, many hotels offer perks to keep their guests happy. So before you embark on your next business trip or vacation, call your hotel to see if you qualify for any of these freebies designed to make your stay that much more enjoyable.
1/50
LiudmylaSupynska / Getty Images/iStockphoto
1. Body Pillow
You can look forward to a good night's rest with a super-soft body pillow by your side. You won't typically find these as part of the bedding package or stowed away in a hotel closet, but you can request a special delivery for the ultimate sleep experience. You won't pay a dime for this luxury travel perk.
The Benjamin in New York City gives you the option of requesting a 5-foot body pillow, along with other types of pillows, through its exclusive Pillow Menu. Just place your order and look forward to dream time. The hotel also offers pillows for sale if you want to take one home with you.
2/50
Daxiao Productions / Shutterstock.com
2. DJ Mixer
Turn your suite into a club and play DJ for the day at any of the Hard Rock Hotel locations. The hotel encourages guests to play music to their heart's content with its Sound of Your Stay program.
You can also request one of 20 guitars as a free hotel amenity if you just want to rock out alone for a few hours, along with a Fender Mustang floor amplifier. Build an incredible pop-up studio without ever leaving your lushly appointed room.
3/50
Kaspars Grinvalds / Shutterstock.com
3. Netflix Access
If a busy day of traveling calls for cozying up on your plush bed for movie night, sign in to your Netflix account at a Marriott property. Skip the pay-per-view costs by watching your favorite shows and movies for free. Along with Netflix original shows like "Orange Is the New Black," you can take advantage of free children's programming.
4/50
Natali Zakharova / Shutterstock.com
4. Warm Chocolate Chip Cookies
Some hotels offer you a treat when you arrive. For example, DoubleTree provides fresh chocolate chip cookies to guests checking in. If you get hooked on these sweet treats, you can place an order for a 6-pound box of the cookie dough to whip up a few batches at home.
5/50
Robert Kneschke / Shutterstock.com
5. Magnetic Card Keys
Your magnetic card key is recycled when you check out, but if you want to keep yours as a free souvenir, go right ahead. Hotels expect guests to leave their key cards in their rooms or drop them at the front desk at checkout, but they are extremely easy to replace so don't sweat it if you find yours at home while unpacking.
6/50
Hatchapong Palurtchaivong / Shutterstock.com
6. Designer Soap
It's a given that hotel guests will use up toiletries at their leisure during their stays. If you want some for the road, just ask the front desk or a housekeeper for a few extra bottles and bars. They won't charge you for these items, and you can use the soaps for quick refreshers on long flights or road trips.
7/50
Rafal Olkis / Shutterstock.com
7. Bike Rental
If you prefer to travel by bike or are staying in a bike-friendly city, don't be afraid to ask the front desk if the property offers free bike rentals. The Hotel Rose in Portland, Ore., for example, encourages guests to make use of its Bicycle Checkout Program to explore the city at their leisure.
8/50
Dmitry Kalinovsky / Shutterstock.com
8. Turndown Service
Nightly turndown service might be included in your extended-stay rate, but if you want someone to make your bed for you every day, all you need to do is ask — and you won't be charged extra for the service. Housekeeping can make a visit to your room when you are out and about, so you can look forward to relaxing in a well-made bed come nightfall.
9/50
Africa Studio / Shutterstock.com
9. Shaving Kit
If you forgot your razor or shaving cream, don't fret. Just make a quick call to the front desk for a miniature shaving kit that includes everything you need for a smooth shave on the go. Unless it's priced as a separate amenity, a kit is usually free for the taking and can be a great addition to your travel bag.
10/50
connel / Shutterstock.com
10. Plastic Bags
A plastic bag is one of those simple necessities that you often don't think about until you really need it. Whether you want to stash dirty laundry or separate shoes from other items in your suitcase, you can order some plastic bags from the front desk for the road.
11/50
A and I Kruk / Shutterstock.com
11. Pens and Notepads
If you love stationery and are enamored by the hotel's logo, don't forget to pick up a few extra pens and notepads. Most hotels leave at least a few of each of these items in the room for guests' use. Because these are marketing materials for the hotel, don't be shy about requesting a few extras upon checkout if you want to take home souvenirs or just need to cut back on your pen budget for the month.
12/50
Feyyaz Alacam / Shutterstock.com
12. Herbal Tea
Most hotels offer complimentary coffee and tea service in the room, so you can make your favorite drinks using the in-room coffee maker. Unless you're being treated to a Keurig, those herbal and black tea bags sitting in the caddy can be yours for the taking.
13/50
file404 / Shutterstock.com
13. Travel Magazines
Some larger chain hotels publish their own magazines, featuring glossy photos and articles about traveling around the area. If you enjoy these leisurely reads, feel free to take home a copy — and ask the front desk for older issues they might have in stock. These can be great coffee table reads or even occupy you during the long trip home.
14/50
Nikodash / Shutterstock.com
14. Chocolate
Hotels that leave chocolates on your pillow when changing out your sheets might be more than happy to send up a few extra sweets when the sugar craving strikes. Give the front desk a call to request truffles or miniature chocolate bars for a quick fix any time of day.
15/50
Arman Zhenikeyev / Shutterstock.com
15. Travel-Size Hand Lotion
The toiletries collection in the hotel bathroom usually consists of soap, shampoo, conditioner and sometimes a miniature tube of hand lotion. It's easy enough to go through more than one bottle of lotion a day, so don't be afraid to ask for extra during your stay. The small size also makes these tubes a perfect match for airline travel.
16/50
urbazon / Shutterstock.com
16. Laundry Bags
Unless the hotel uses canvas or cotton bags for laundry, you can go ahead and swipe those laundry bags hanging in the closet to pack dirty clothes and shoes for the road.
17/50
hxdbzxy / Shutterstock.com
17. Slippers
Those cushy slippers emblazoned with the hotel logo aren't likely to be recycled — they're hard to wash and maintain. Unless the hotel has fancy slippers listed as a paid amenity, you can go ahead and slip these hotel freebies into your luggage when you're ready to check out.
18/50
Africa Studio / Shutterstock.com
18. Car Service
If you're staying in a luxury hotel, chances are good that the property has a house car to transport guests for free, according to travel review website Oyster. In fact, the James Hotel in New York City offers guests a free luxury car service to certain locations during select hours.
19/50
luza studios / Getty Images
19. Hotel Logo Mugs
Many hotels provide a combination of logo and plain mugs as part of the complimentary in-room coffee and tea service amenity. If you're a mug collector or just really like a particular mug, you might be able to take it home. Give the front desk a call to find out if you can take one as a keepsake.
20/50
GaudiLab / Shutterstock.com
20. Travel Guides and Maps
Many hotels leave maps of the area or travel brochures in your room. These are typically dropped off by a partner travel company or similar organization that isn't looking to sell the guides for profit. Feel free to take home these travel resources unless you see any price stickers on them.
21/50
Dzordzns / Shutterstock.com
21. Shoe Shine Kit
If you forgot to pack your shoe polish but need to keep your shoes in tip-top shape for a business meeting or other special event, your hotel might be happy to send up a kit of polish, brushes and other items. The Casablanca Hotel in New York City offers a shoe shine kit, as well as other personal care items, free of charge upon request.
22/50
Antonio Guillem / Shutterstock.com
22. Headphones
If you need headphones to work out at the hotel gym or can't wind down without playing some soothing music on your in-room radio, you might be able to avoid running to the nearest convenience store to pick up earbuds. Many hotels have a stock of free headphones at the front desk and won't charge you extra for them. It doesn't hurt to ask.
23/50
michelangeloop / Shutterstock.com
23. Apples
Hotels and resorts with gyms often have fresh towels and apples available as amenities for their guests. If you're due for a midday snack or need something healthy to eat after a workout, just head on up to the fitness desk to pick up some fruit.
24/50
Kzenon / Shutterstock.com
24. Hot Towels
Hotels with spas and gourmet restaurants often treat guests to hot towel service before or after their visits. You can use the hot towel to clean your hands or face for a quick refresher. If you want the hot towel experience in your room at any given time, make a call to the front desk. The receptionist can often coordinate a hot towel delivery free of charge.
25/50
mariakraynova / Shutterstock.com
25. Napkins
Napkins with the hotel logo on them are usually available in abundance. Hotels might leave a few in your room and also use them at restaurants and bars on the property. If you want to stock up on a few for the road or just take some home as a souvenir, ask the front desk at checkout.
26/50
matka_Wariatka / Shutterstock.com
26. Sewing Kit
These miniature kits usually cost a couple dollars at the drugstore, but many hotels are fully stocked with them for their guests. You might not find them in your toiletry amenities basket in the bathroom, so if you want one, check in with housekeeping or the front desk.
27/50
Myimagine / Shutterstock.com
27. Earplugs
If you find it difficult to sleep because of noisy neighbors or traffic sounds from the street, ask if your hotel has a set of earplugs available. Of course, you don't have to return these, since they can't be sanitized and reused by other guests.
28/50
Marko Marcello / Shutterstock.com
28. Makeup Remover Wipes
If you forgot to pack a set of makeup remover wipes for the road, your hotel might be able to take care of you. Hyatt is one hotel chain that offers several deluxe amenities and toiletries, including makeup remover and dental floss, upon request.
29/50
kuzmichs / Shutterstock.com
29. Hypoallergenic Pillows
You don't have to worry about packing hypoallergenic pillows — or buying a pillow during your trip — to ensure a good night's sleep. Many hotels have hypoallergenic pillows available for guest use. You can call the property ahead of time to make your request, and the facility will ensure your bed is outfitted with the desired pillows throughout your visit.
30/50
Viktory Panchenko / Shutterstock.com
30. Lemons and Limes
If you drink lemon water in the morning or have a wet bar in your room to mix up your favorite cocktails, most hotels will be more than happy to send up a couple of lemons and limes for your beverages. If you want to get fancy, put in a request to borrow a lemon peeler or grater, so you can whip up creative concoctions like you do at home.
31/50
Chutima Chaochaiya / Shutterstock.com
31. Yoga Mat
Whether the hotel offers onsite yoga classes or not, it might have yoga mats available for guests to use. For example, Kimpton Hotels provide yoga amenities for those inclined to practice their favorite poses on the road. Get a clean yoga mat to use during your stay so you can remain fit throughout your trip.
32/50
Ditty_about_summer / Shutterstock.com
32. Books
Some hotels offer lending libraries, so you can borrow books for your stay, or longer. One hotel chain, Country Inn & Suites, lets you borrow a book for free and keep it until your next visit through its Read It & Return Lending Library. The hotels offer a wide selection of titles, including books for children and teens, so kids in the traveling party can stay busy during longer trips.
33/50
StockLite / Shutterstock.com
33. Movie Screening
If you're in the mood to see a classic movie on the big screen, you're in luck, as some hotels now offer movie nights. You can save money on movie tickets and pay-per-view fees at venues like the Hotel deLuxe in Portland, Ore., which offers complimentary screenings in a private screening room.
The Pop-Up Cinema is available to guests throughout the year. You can also enjoy specialty cocktails from the hotel's Driftwood Room during the main event.
34/50
Andrey_Popov / Shutterstock.com
34. Mouthwash
Only some hotels include mouthwash as a complimentary bathroom amenity. If you happen to have forgotten your travel-sized mouthwash, or just want one for the road, you can pick up a bottle or two from housekeeping or the front desk.
35/50
Toritai Photograph / Shutterstock.com
35. Bottled Water
You don't have to drink the tap water when you stay at a Starwood Hotels & Resorts property, like Four Points by Sheraton. At these facilities, all guests get free bottled water in their rooms. Housekeeping will leave a couple bottles of water in your room upon arrival and top you off as needed.
36/50
Kostenko Maxim / Shutterstock.com
36. Microwave
Many hotels offer free, in-room microwaves, so you can reheat those restaurant leftovers or even make up some morning oatmeal for the kids. Cut meal costs by booking your stay at a Residence Inn Marriott to take advantage of this deal.
37/50
SpeedKingz / Shutterstock.com
37. Grocery Delivery
Even if you book a suite with a kitchen, finding a grocery store nearby can be a challenge. Guests of the Residence Inn by Marriott can take advantage of a grocery delivery service in which the hotel handles the shopping for free.
38/50
schubbel / Shutterstock.com
38. Dog Treats
Pet-friendly hotels will do whatever they can to make your furry friend feel right at home. Kimpton Hotels, for example, provide free food bowls and pet beds for guests traveling with pets. And the 1 Hotel in New York dishes out free treats and toys with its BarkBox amenity kit from Bark & Co. If you end up needing a few extra doggie treats during your stay, it doesn't hurt to make a request.
39/50
Olesia Bilkei / Shutterstock.com
39. Goodies for the Kids
If you're traveling with kids, sometimes it's the little things that can help them feel at home. The Omni Los Angeles Hotel at California Plaza offers free room service delivery of milk and cookies for the little ones on the first night. Kids will also get backpacks filled with games and goodies when they arrive.
40/50
ISchmidt / Shutterstock.com
40. Coloring Books and Markers
Hotels that offer kid-friendly amenities, such as goodie bags and miniature backpacks filled with toys, also usually have coloring books, markers and other children's supplies on hand. Whether you want to tap into your inner child or grab a few extra items for later, the front desk will be happy to send up coloring books and markers free of charge.
41/50
criben / Shutterstock.com
41. Vegas Show Tickets
Sometimes hotels in Las Vegas offer free tickets to shows, so it pays to check for special package deals — or to ask at the front desk. For example, Treasure Island will comp you up to two free tickets to a Cirque du Soleil show if you book at least three nights with the hotel.
42/50
August_0802 / Shutterstock.com
42. Drinks and Snacks
You don't have to venture to the nearest wine bar to wind down after a hectic day. Many hotels — like Embassy Suites by Hilton — hold a complimentary Evening Reception that includes complimentary alcoholic beverages, snacks or a light appetizer. Registered guests are welcome to attend at no extra cost.
43/50
Syda Productions / Shutterstock.com
43. IPod With Workout Playlist
If you forgot to bring your iPod, or don't have access to your favorite playlists on your smartphone for that much-needed workout, the health club at the Dominick Hotel in New York gives guests preloaded iPod Shuffles to use during their stays.
44/50
Kichigin / Shutterstock.com
44. Nightcap
If you like to wind down with a nightcap, plan on staying at one of the Kimpton properties that offer the Kimpton Nightcap Program. You'll find this perk at the Hotel Monaco and more than a dozen other Kimpton Hotels. Guests enjoy a small glass of spirits and a sweet treat before calling it a day.
45/50
berna namoglu / Shutterstock.com
45. Bath Amenities
Loofahs and bath sponges aren't usually included in the list of bathroom amenities since they can't be reused. Still, venues like the Blair Hill Inn & Restaurant in Greenville, Maine, offer luxury bath amenities like cotton balls, bath salts and loofah sponges. Feel free to take that loofah home with you, since the hotel will simply throw it away.
46/50
Nadezhda1906 / Shutterstock.com
46. Beach Gear
If you don't want large beach towels taking up valuable space in your suitcase, call ahead and ask the hotel for assistance. For example, the Vive Hotel Waikiki provides complimentary use of beach gear for guests who are headed to Waikiki Beach.
47/50
wavebreakmedia / Shutterstock.com
47. Spa Day Pass
Hotels and resorts that have on-site spas often have spa pools, saunas, relaxation lounges and other amenities for guests enjoying treatments. If you're an overnight guest, you can pick up a day pass free of charge at resorts like Destination Kohler in Kohler, Wisc. — even if you aren't booking a spa service. By comparison, nonhotel guests at that resort who want to enjoy spa amenities pay $50 or more per day.
48/50
Dragon Images / Shutterstock.com
48. Room Upgrade
You might not have to pay a pretty penny for a room with a view or a quieter suite if you ask nicely for an upgrade upon arrival. Many hotels have more desirable rooms available at the last minute and can shuffle things around upon guest request — at no extra charge.
49/50
Robyn Mackenzie / Shutterstock.com
49. Crockpot
Even if you're a self-sufficient traveler who enjoys making your own meals on the road, you probably don't have room in the suitcase for a Crockpot. Fortunately, guests who stay at Candlewood Suites properties can borrow Crockpots and other essential small appliances during their stays.
50/50
wavebreakmedia / Shutterstock.com
50. Fitness Classes
It's easier to stay in shape with free gym access at the hotel, but if you want a more invigorating workout, sign up for a fitness class. Many hotels offer free yoga, circuit training, Zumba and other group training classes on site, so you don't have to look elsewhere for your fitness fix. The W Miami, for example, offers a range of classes, from spin classes to pilates to a new state-of-the-art "surf" class, all gratis.
More From GOBankngRates
We make money easy. Get weekly email updates, including expert advice to help you Live Richer™.
Joel Anderson contributed to the reporting for this article. 
About the Author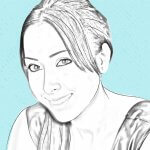 Sabah Karimi is an award-winning writer with more than 10 years of experience writing about personal finance, lifestyle topics, and consumer trends. Her work has appeared on U.S. News & World Report, Business Insider, Yahoo!, AOL Daily Finance, MSN, and other mainstream publications. She was interviewed by The Wall Street Journal and CBS News about her work as a freelance writer early in her career and now works with a variety of clients.