MoviePass Launches New Waitlist: Is It Worth the Cost To Test Out?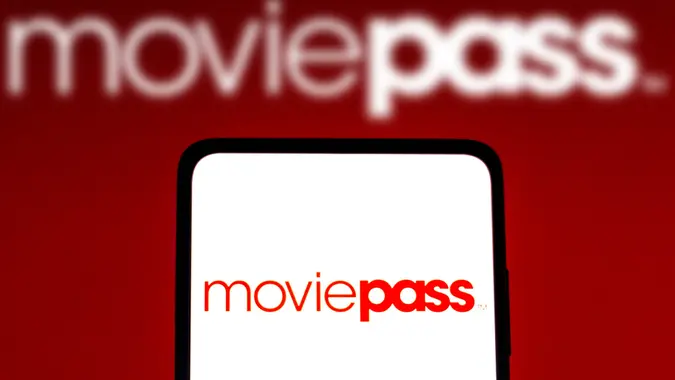 Rafael Henrique / SOPA Images / Shutterstock.com
MoviePass is relaunching after its crash, and the new beta version waitlist — which grants priority access ahead of the public launch later this year — closes Jan. 31 or "when it's full," according to an announcement. But is the new unlimited subscription version worth it?
See the List: GOBankingRates' Best Banks of 2023
Find: 3 Ways Smart People Save Money Filing Taxes
Explore: Amazon RxPass Offers Medicine Subscription for $5 Per Month
While the first iteration had a $10 monthly unlimited pricing, the new version will have a tier pricing. "That will never happen again," CEO Stacy Spikes told Business Insider. "We are testing an unlimited at different price levels to see where it works best."
Instead, the beta version is using credits and offers various plans, ranging from $10 per month up to $40 per month in most areas, or between $20 and $60 per month in Los Angeles and New York City, according to The Verge. The plan gives customers a certain number of credits, but the number of credits needed to buy a ticket can vary by time and location.
Make Your Money Work for You
"The credit value of a movie is based on showtime, day of the week and theater location. Since we're still in BETA tests, we're still undergoing price and plan testing so this will be subject to change," according to a FAQ page.
Take Our Poll: What Are Your Financial Priorities in 2023?
In turn, as The Verge noted, the unpredictable nature of the new pricing makes it difficult to assess its value and to compare it to other subscription plans, such as AMC Stubs A-List.
That monthly subscription varies by state, ranging from $19.95 to $24.95 and enables you to see up to three separate subscription movies a week, according to its website. The new MoviePass version is also backed by crypto and blockchain investment firm Animoca Brands — among others — whose executive chairman and co-founder Yat Siu will join the board of MoviePass.
"MoviePass will use the new funding to accelerate the beta relaunch of its movie theatre subscription service, and to develop and implement the company's Web3 strategy, including virtual reality cinema experiences and using technology to drive traffic to theaters," according to the press release.
Make Your Money Work for You
Compare: 6 Useless Subscriptions To Cancel at the Beginning of 2023
Study: Americans Would Rather Cut Back Groceries Than Stop Netflix
If you originally joined the waitlist in August 2022, there is no need to re-join the waitlist — you can simply check your email for access to the new MoviePass app.
"Thanks for being part of our comeback story," the announcement said.
More From GOBankingRates
Make Your Money Work for You