How to Set Up a Family Budget
Setting up a family budget is something all households should do. The more organized you are with your finances, the better you can control spending so you will have enough for family vacations, retirement, college funds and emergencies.
Of course, setting up a budget can seem intimidating. Where do you start? How do you know what to set aside and what to spend? Luckily, there's an easy way to manage your cash flow so you will know where all of your money is going each month. If you're ready to set up your own, then you should get started right away.
6 Steps for Setting Up a Family Budget
Step #1. Gather Your Pay Stubs.
Your first step is to gather three months of pay stubs for you and your spouse, as well as any other monthly earnings. This way, you can determine any fluctuations in pay from month to month and average out your total monthly income (add the three months and divide by three) without guessing — you definitely don't need any surprises when setting up a budget.
Step #2. Collect Monthly Bills.
Your next step is to collect your monthly bills. The best bet would be to collect your bills from the past three months so you can anticipate increases. You want to get your fixed expenses, including rent/mortgage, phone bill, car payments, groceries, clothing, laundry, credit card payments, gym memberships and other monthly payments/obligations. After you add them up, divide by three for the average.
Make Your Money Work for You
Step #3. Evaluate Your Calculations.
Next, compare your monthly earnings against your expenses. You have now determined what your budget is based on the expenses you currently have. However, you don't want to stop there.
Step #4. Set Up the Family Budget.
It's now time to look at where you can cut back so that you will have more for savings (see tips on cutting back below). Also, you want to use this as an opportunity to set savings goals that you should meet each month (a dollar amount that you must save).
Step #5. Open Savings Accounts.
Once you've set your plan into action, you have to act on it. This means you need to open a savings account, certificate of deposit and/or set up an IRA and begin making deposits.
Step #6. Track Your Expenses.
After you've gone through all of this trouble, you don't want the work to go to waste. It's important to track your spending each month to make sure you're actually saving as much as you set in your goals. If you feel you're swaying off course, it's time to rework your budget to determine how you can reach your goal.
Involve Your Family
When you make a budget, it may be tempting to go at it alone, especially if you're the person who manages the bills. However, it's important to include the family in this process so they understand exactly why some expenses will need to be cut back, as well as why this decision is being made in the first place (savings for family vacations, college, etc.).
Make Your Money Work for You
And definitely don't forget to get your kids in on the action. As you know, many children don't like to participate in anything that seems to be an additional chore. However, if you make budgeting a fun family activity (maybe also give them an allowance to help them understand the value of money), you can teach your children responsibility, how to budget,and further manage your family's spending habits.
Tips On Cutting Back
Now that you know how to set up a family budget, let's look at a few tips on how you can cut back on your expenses:
Cut those expenses you don't need. If you have monthly contracts like magazine subscriptions you don't need or a gym membership that you only use once a month, you may want to cancel them.
Reduce your shopping sprees. You may love the art of shopping and don't feel happy unless you can feel new fabric against your skin, but if you want to start saving for the future, you may want to reduce your shopping sprees from once a week to once a month.
Adopt new dining habits. It's common for family members to eat out up to 5 times a week. However, to cut back on this expensive habit, you may start packing lunches and cooking dinner — this creates huge savings.
Clip those coupons. You may not be a natural coupon clipper, but if you knew how much they could save you in groceries each week, you would be all over them. Try it for yourself!
Choose generic over label brands. Another way to cut back on your expenses is to try generic brand foods, clothing and other products. You'd be surprised by the quality you can find in generics.
Setting up a family budget and actually following it are not as difficult as you may think. It takes planning and a little discipline — that's not too much to ask of your family, right?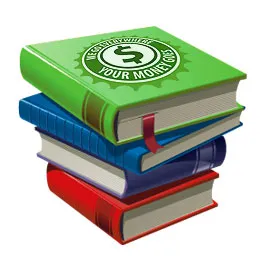 This article is part of the GOBankingRates Financial Literacy Movement