Avocados and 5 More Popular Grocery Items That Are Soaring in Price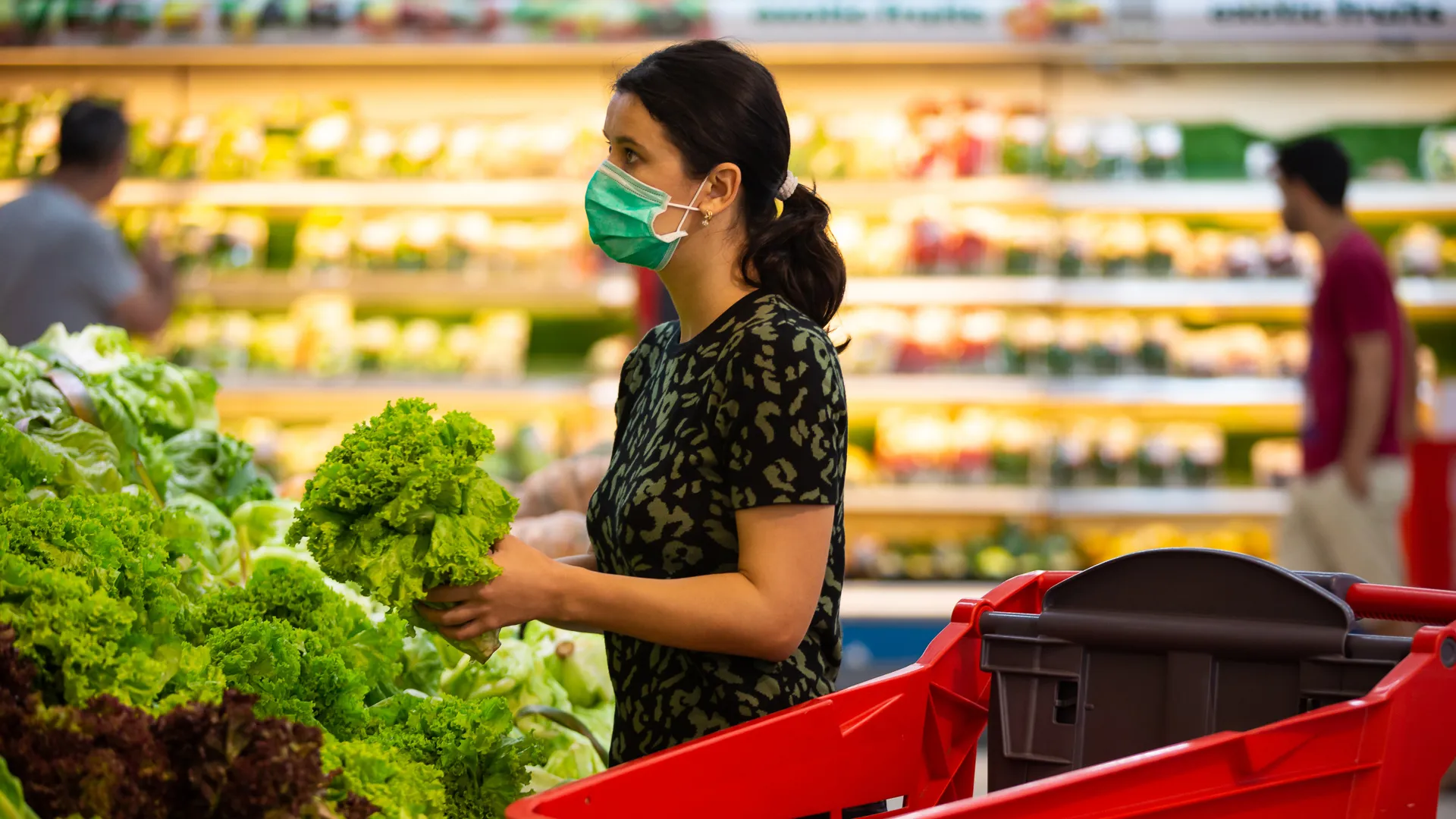 Visits to the grocery store are getting increasingly expensive for shoppers. Amid soaring inflation, prices keep going up on popular grocery items. Groceries, overall, have experienced a 10% increase in price since 2021, CNN reports.
Let's take a look at a few grocery items that are soaring in price and some savvy shopping tricks for beating the sticker shock.
Avocados
As millions celebrated Cinco de Mayo in May 2022, the prices of avocados experienced an all-time high. CNN reported a carton of 48 Hass avocados was $78.75 on average, according to USDA data from ProduceIQ. This is in sharp contrast to the price of avocado cartons in 2021, which were in the $40 range. 
While a number of factors have contributed to the increase in avocados in 2022, including less rain resulting in lower yields and smaller avocados, demand for avocados remains strong-year-round. Some analysts predict that avocado prices, easing off their highs, may continue to fall throughout the rest of the year.
Eggs
Wholesale egg prices are up 11.2% compared to 2021 and the prices are only said to increase. The U.S. Department of Agriculture predicts egg prices will rise between 19.5% and 20.5% in 2022. 
There are more factors than inflation contributing to the surge in egg prices. TastingTable reported that avian flu has reduced egg supply, infecting 18 million egg-laying hens in the United States and driving egg prices up as a result.
Many consumers also saw the highest egg prices during the Easter holiday, but that tends to be a bit more typical of the late March to early April season when eggs increase in demand with shoppers.
Make Your Money Work for You
Meat
The meat counter keeps ticking up in price. CNN reported that as of May 2022, bacon costs 17.7% more and chicken prices are up 16.4% from 2021. 
Savvy shoppers are getting strategic in order to cut meat costs. The New York Times reported some shoppers drive to other grocery stores that offer better meat prices, look for soon-to-expire meat which is steeply discounted in price and reduce their overall amount of meat consumption each month.
Some shoppers even offer homemade banana bread to meat department staffers to secure a better deal on cuts of their favorite meats.
Breakfast Cereal
Breakfast cereal, reported by CNN to begin increasing significantly in price in 2021, has indeed gone up in price in 2022. Breakfast cereal, as of May 2022, has jumped by 2.4% in price. Some of this price hike may be attributed to rising production costs for vegetable oil, sunflower oil, soy and palm oils along with the increase in prices for maize and wheat which increased substantially in January and February 2022. 
A savvy shopping trick to beat these prices is to shop store brand cereal instead of name brand, as it tends to be slightly less expensive. Store name brands are often the last products to experience the impacts of shrinkflation and may be able to offer a few ounces more of the cereal you need.
Butter
Both butter and margarine jumped in price in 2022, with butter 3.7% more expensive and margarine 7.1% more expensive than it was in 2021. 
Butter soaring in price has a significant impact that goes beyond the dairy aisle. Many bakeries, which use butter in nearly every offering, have felt the sticker shock on case purchases. This has led to many pastries experiencing a price increase for purchase.
Similarly, the prices of lobster rolls for the summer season are also increasing and not just because lobster is steadily increasing in price on the docks either. Buns and butter both contribute to the increase in cost of the lobster roll when dining out.
Fresh Fruit and Vegetables
As the summer season arrives, the most dramatic price increase of the year has been fresh fruit and vegetables. CNN reported citrus fruits experienced a price increase of 18.6% and lettuce increased by 12.7%. 
With canned fruits and vegetables also spiking in price — an increase of 10.4% — shoppers are turning to the frozen aisle. Cheaper fruits, vegetables and even meats and seafood may be found in these aisles already prepared for consumers. Shoppers may also buy in-season produce to receive a better pricing deal than out-of-season produce options.
More From GOBankingRates