Food Stamps: Can Your Car Payment Affect SNAP Benefit Eligibility?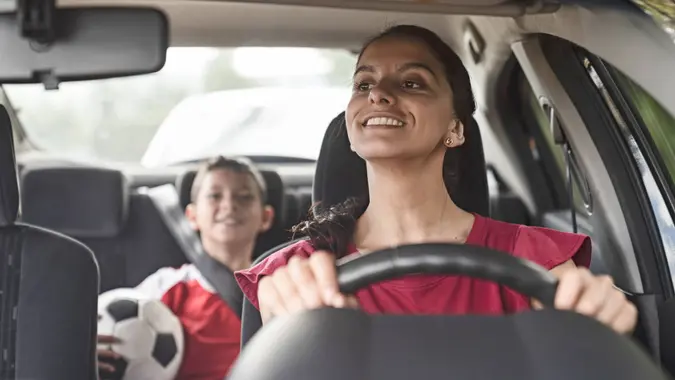 andresr / Getty Images
To qualify for food stamps, you need to meet a certain set of financial criteria, in terms of both income and assets. One of those assets is a car, meaning that having a car payment could impact your benefit eligibility, at least indirectly.
Food stamps, formally known as Supplemental Nutrition Assistance Program (SNAP) benefits, are designed to help low-income households purchase food. To ensure that only the truly needy qualify for SNAP benefits, the U.S. Department of Agriculture sets strict eligibility limits. These limits are based on household size and how household income relates to the federal poverty level.
In addition, the USDA looks at "countable resources" such as cash and bank accounts. According to the agency's website, eligible households can have up to $2,750 in countable resources unless a household member is age 60 or over or disabled. In that case, the household can have up to $4,250 in countable resources. These amounts are updated annually.
Among the resources that are not counted when determining SNAP eligibility are homes, lots, most retirement and pension plans and other government benefits such as Supplemental Security Income.
Make Your Money Work for You
However, vehicles do count as a resource for SNAP purposes, though there are some exceptions. Individual states determine how vehicles might factor into SNAP eligibility. For non-excluded licensed vehicles, any fair market value over $4,650 counts as a resource.
Licensed vehicles might be excluded from countable resources if they:
Are used for income-producing purposes (e.g., taxi, truck or delivery vehicle)
Produce annual income consistent with their fair market value
Are needed for long distance travel for work, outside of daily commutes
Serve as the home
Are needed to transport a physically disabled household member
Are needed to carry most of the household's fuel or water
Would result in a sale of less than $1,500
For vehicles with both a fair market value over $4,650 and an equity value, the greater of the two amounts is counted as a resource. In addition, the equity value of unlicensed vehicles typically counts as a resource, with some exceptions.
If you are making a payment on a car, it only affects your SNAP eligibility if the vehicle is not excluded from countable resources. In this case, your state SNAP agency will help you determine if you qualify for SNAP.
Make Your Money Work for You
Take Our Poll: What Do You Plan To Use Your Tax Refund For?
One thing to keep in mind is that some states exclude cars as an asset regardless of their worth or what they are used for, according to the FreedomCare website. Check with your state SNAP agency to find out its policy on cars and car payments. You can find state agency contact information by using the USDA's SNAP State Directory of Resources.
More From GOBankingRates
Make Your Money Work for You