Food Stamps: Can College Students Apply for SNAP Benefits?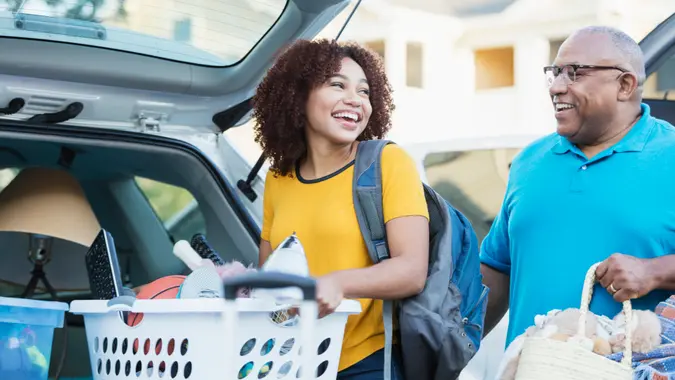 kali9 / iStock.com
SNAP, formerly food stamps, has seen a whirlwind of changes this year. During the peak of the pandemic, a law was passed that made more students temporarily eligible for SNAP. However, temporary student exemptions are no longer available to those applying for or recertifying SNAP, the U.S. Department of Agriculture stated in a memo.
These changes have had a significant impact on full-time students who don't have enough time to work 20 hours per week, as well as low-income students who depend on SNAP to buy food.
College hunger is a growing concern, according to Just Harvest, a nonprofit organization that reduces hunger through sustainable, long-term approaches, with roughly 40% of students reporting food insecurity. Yet, the organization noted that fewer than one in five college students are eligible for nutrition assistance.
Per USDA guidelines, college students only qualify for SNAP if they meet a certain exemption in addition to SNAP eligibility requirements. The USDA declares that students attending an institution of higher education — college, university, trade or technical school — must be enrolled more than half-time and meet one of the following exemptions:
Are under age 18 or are age 50 or older.
Have a physical or mental disability.
Work at least 20 hours per week in paid employment.
Participate in a state or federal work study program.
Participate in an on-the-job training program.
Care for a child under age 6.
Care for a child aged 6 to 11, and lack the necessary child care to attend school and work 20 hours per week or participate in work study.
Are a single parent enrolled full-time in college and taking care of a child under the age of 12.
Receive temporary Assistance for Needy Families (TANF) assistance.
Are assigned to, placed in or self-placed in an institution of higher education through:

A SNAP Employment and Training (SNAP E&T) program;
Certain other E&T programs for low-income households, similar to SNAP E&T;
A program under Title I of the Workforce Innovation and Opportunity Act of 2014 (WIOA);
A Trade Adjustment Assistance Program under Section 236 of the Trade Act of 1974.
Make Your Money Work for You
If you have questions or aren't sure if you meet one of the exemptions listed, the USDA recommends contacting your local SNAP office.
More From GOBankingRates