Emergency SNAP Funding Ends in March: Prepare for Less Benefits on a Tighter Budget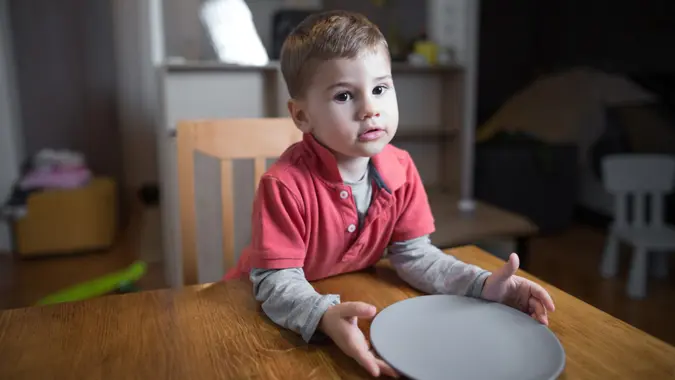 Jecapix / Getty Images
Emergency allotments for Supplemental Nutrition Assistance Program (SNAP) benefits that were approved during the COVID-19 pandemic are coming to an end soon, meaning that SNAP recipients who qualified for the extra money will see their monthly payments fall by $95 or more.
The emergency allotment (EA) was not included in the $1.7 trillion Consolidated Appropriations Act that President Joe Biden signed in late December, according to the U.S. Department of Agriculture. As a result, the emergency allotment ends after the issuance of February 2023 benefits for states still participating. Beginning in March, no more EA funds will be distributed to SNAP beneficiaries.
Emergency allotments provided $95 or more in additional funds each month, up to the maximum benefit amount. The allotment was granted to help SNAP recipients weather financial hardships caused by the pandemic. Many were also given a 15% increase that boosted the average monthly benefit per person to more than $240, GOBankingRates previously reported. But that figure was expected to drop below $170 per person as the emergency allotment ended.
As Motley Fool reported, last year the Food Research & Action Center warned that the end to emergency allotments could cause a "hunger cliff for millions of people." Older adults at the minimum benefit level could see their monthly SNAP benefits fall from $281 to $23, the organization said.
Make Your Money Work for You
However, there are some things recipients can do to prepare for lower SNAP benefits.
Plan your grocery purchases in advance to ensure you don't run out of funds before the end of the month. If you find it difficult to stretch your dollars, take the time to research food banks such as Feeding America, which last year distributed more than 3.6 billion meals to people in need.
Investigate other benefits you might be eligible for, such as the Special Supplemental Nutrition Program for Women, Infants and Children (WIC), which is available to help low-income pregnant, breastfeeding and postpartum women with infants or children up to 5 years old.
Look into assistance beyond food, such as LIHEAP to pay for heating.
More From GOBankingRates