Emergency SNAP Update: 33 States Extending Additional Food Stamps Money for Final Time in February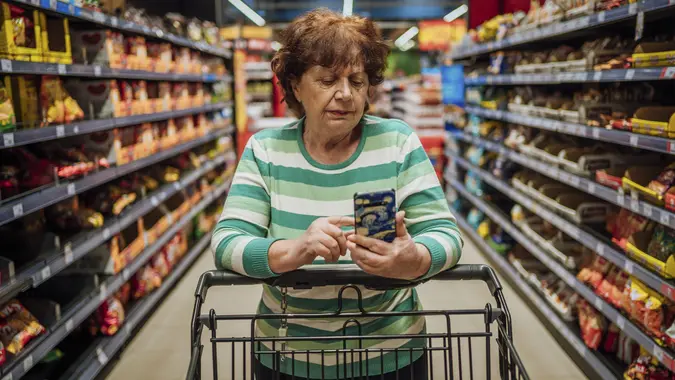 LordHenriVoton / iStock.com
Emergency allotments were authorized to help give SNAP households a temporary financial boost during the pandemic. State SNAP agencies can issue EA payments on a month-to-month basis to all SNAP households receiving less than the maximum benefit. So far, 33 states have extended emergency SNAP allotments for a final time through February 2023.
Costco's Best Deals? Employee Reveals 10 Standout Buys for Your Money
Check: 3 Signs You're Serious About Raising Your Credit Score
As long as there's a national public health emergency (PHE) in place — and the state has a state-level emergency declaration in place — states may choose to continue to provide monthly emergency allotments. The U.S. Department of Agriculture (USDA) has granted waivers to the following states (plus the District of Columbia and Guam):
Alabama
Colorado
Connecticut
Delaware
District of Columbia
Guam
Hawaii
Kansas
Louisiana
Maine
Maryland
Michigan
Minnesota
New Hampshire
New York
Oregon
Pennsylvania
Rhode Island
Utah
Vermont
Washington
Wisconsin
February's SNAP boost will be the last emergency allotments approved during the COVID-19 pandemic, as previously reported by GOBankingRates. This means that SNAP recipients in the above states will see their monthly payments drop by $95 or more.
Live Richer Podcast: Scamdemic – Don't Fall Victim to These Money Scams
To prepare for lower SNAP benefits, it's important to plan budget grocery trips in advance to ensure you don't run out of SNAP funds before the end of the month. Other benefits may be available to you — like Supplemental Nutrition Program for Women, Infants and Children (WIC) — to help you relieve some of your monthly financial burdens.
Make Your Money Work for You
SNAP benefits can be used to purchase the following food items:
Fruits and vegetables
Meat, poultry and fish
Dairy products
Breads and cereals
Snack foods and non-alcoholic beverages
Seeds and plants, which produce food for the household to eat
There are certain restrictions on what you can purchase with SNAP funds, including alcoholic beverages, tobacco products, vitamins, medicines, supplements, live animals and other non-food items.
For further details, updates and to distinguish which benefits have been extended in your state, be sure to visit the official USDA pages for Emergency Allotments.
More From GOBankingRates
Make Your Money Work for You