SNAP Cuts: What Drastic Measures Are People Taking After $23B Reduction?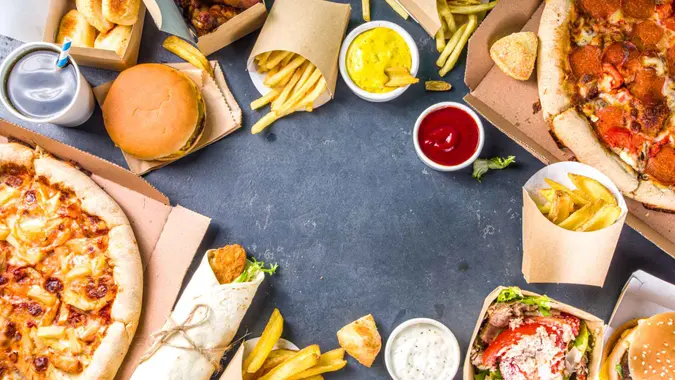 Rimma_Bondarenko / Getty Images/iStockphoto
In response to the pandemic, the U.S. Department of Agriculture boosted SNAP benefits, formerly called food stamps, for all households by at least $95. However, the temporary boost expired in March, resulting in an annual $23 billion reduction in food and beverage aid. SNAP participants are taking drastic measures and turning to fast food options to make ends meet.
Circana, a market research company, found that SNAP households reduced their monthly food and beverage spending by about 35% of cut benefits. This means that if a household's benefits were reduced by $200, spending on food and drinks would be $70 less per month.
The company also noted that SNAP households reduced their spending on non-food items. Pandemic-related benefits gave households more spending money, and Circana says the savings from discretionary spending is now subsidizing SNAP participants regarding away-from-home food and beverage spending.
With the money saved from reduced non-food purchases, SNAP households have increased their use of quick-service restaurants, per Circana. Pizza chains represented the largest share, with the average SNAP participant spending $8. Burger joints represented 18% of SNAP participants' spending, and the average check was $6.56. SNAP participants also used loyalty rewards and deals to reduce spending even more.
Make Your Money Work for You
"Over the coming months, SNAP households may reduce their discretionary spending more than they have to date to free up dollars for food and beverage purchases," said Alastair Steel, executive of client engagement at Circana. "The SNAP benefits cuts are still likely to impact food and beverage spending for these consumers in the months ahead."
Another rising threat to the spending power of SNAP participants is the risk of Electronic Benefit Transfer (EBT) card fraud and stolen benefits, and SNAP agencies are warning participants to be wary of card skimming, phishing and cloning scams. Through Sept. 30, 2024, the USDA is allowing states to use federal funds to replace stolen benefits, but getting approval could take time.
More From GOBankingRates