10 Things To Know If You Don't Have Health Insurance

8 min Read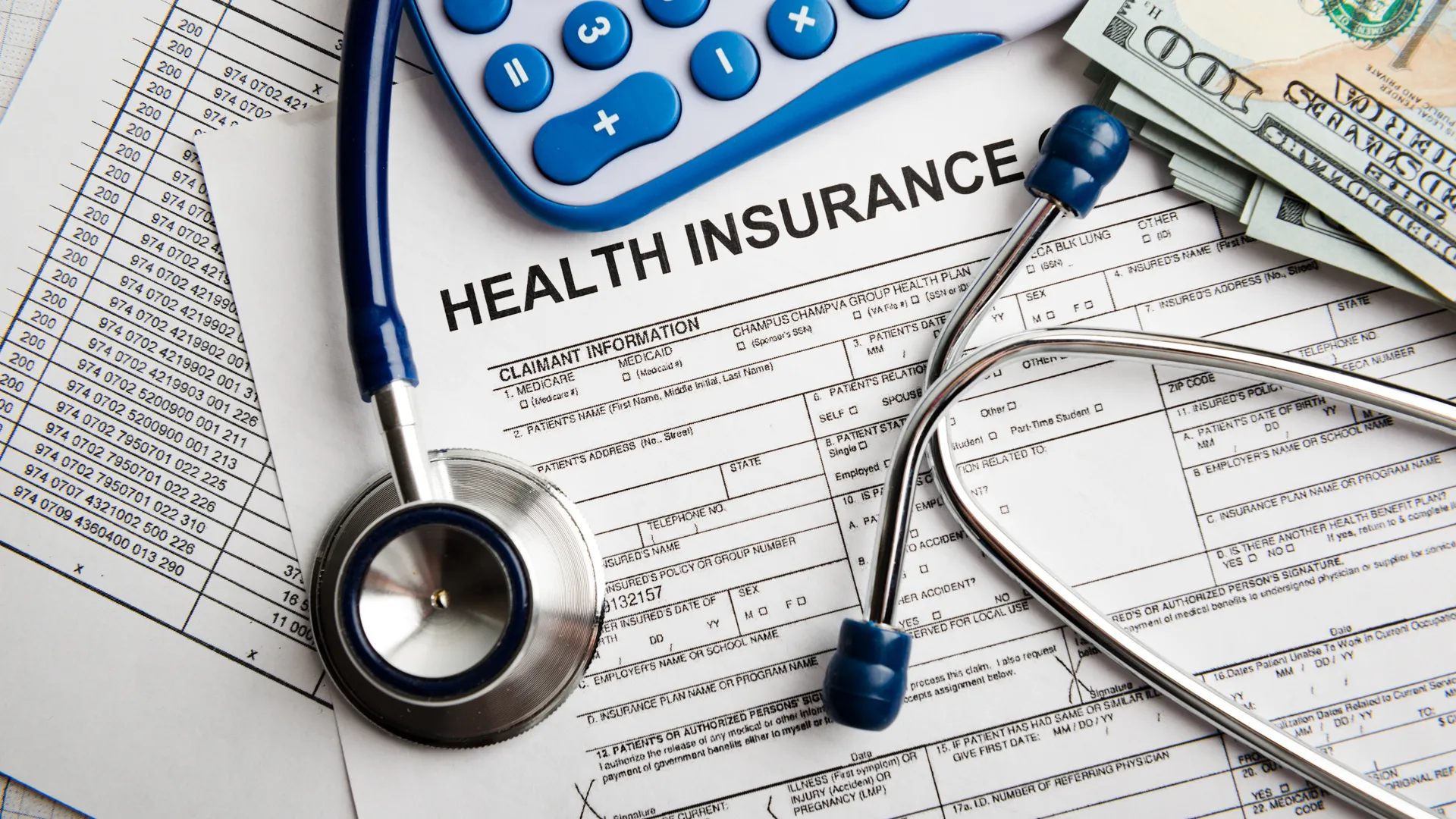 Approximately 15% of U.S. adults ages 18 to 64 don't have health insurance, according to data from the most recent National Health Interview Survey. The most common reason adults cited for being uninsured was because health insurance coverage was not affordable.
Read: These States Have the Cheapest Healthcare Costs
"I certainly don't blame people for choosing to forgo buying health insurance," said Donovan Pyle, employee benefits consultant, certified health value professional and CEO of Health Compass Consulting. "Some employers and their brokers have mismanaged their plans so badly that it's not an attractive option for their employees. Many of these employers have forced their employees into high-deductible plans making them functionally uninsured — meaning that they have health insurance but can't afford to use it."
But employees aren't the only ones who may not have health insurance. Other uninsured people who are self-employed — or currently unemployed — don't have an employer to share the cost of healthcare, which can make the coverage cost-prohibitive.
But unaffordability isn't the only reason people are uninsured. Other reasons include not being eligible for coverage or not needing or wanting the coverage, according to the survey.
Not having health insurance is understandable, but it's also risky. If you're one of the currently uninsured, here's what you need to consider to help you avoid any unpleasant care-related or financial surprises.
Last updated: April 29, 2021
Make Your Money Work for You
Healthcare Providers Aren't Legally Obligated To Provide Services
If you're uninsured, you may have a difficult time finding a doctor who will treat you unless it's an emergency situation.
"Something uninsured people should know is that healthcare providers aren't legally obligated to provide them with medical services," said Ann Martin, director of operations at CreditDonkey. "Services providing emergency medical treatments are, but there are enforceable guidelines as to what can be deemed an emergency."
So, if you have a medical need that's not an emergency, a doctor can refuse to treat you if you do not have the means to pay for the treatment. In this situation, look in your area for free clinics, which are designed to provide healthcare to people who cannot pay.
See: Missed Open Enrollment? Take Advantage of This Rare Opportunity To Get Health Insurance
Some States Require You To Pay a Penalty
"In some states, people without health insurance are required to pay a penalty fee when filing their taxes. If you don't have health insurance, make sure to check and see if this applies to you," Martin said.
In 2021, California, Massachusetts, New Jersey, Rhode Island and the District of Columbia all have mandates requiring residents to have health insurance and associated penalties if they do not. Additionally, Vermont has a mandate but no penalty. You may find that the penalty that some of these states use is the same as the federal penalty that was last used in 2018: $695 per uninsured adult and 50% of that cost for each child — up to $2,085 per family or 2.5% of household income above the tax-filing threshold.
One option to avoid the penalty is to enroll in a high-deductible health plan, which will provide a more affordable premium but a higher deductible. To help, you can combine the HDHP with a health savings account, which allows you to set aside money tax-free to pay your deductible and other qualified medical expenses. The best part is that HSAs roll over each year, so you can build up the balance to help pay for healthcare services or qualified items you need.
Check Out: 14 Cheap Ways To Invest In Your Health
Make Your Money Work for You
You May Get a Very Large Bill
Katie Clark from Clarks Condensed and The Breastfeeding Mama has this tip for dealing with exorbitant bills you receive when you don't have health insurance:
"You will almost always get a very large bill, which you can negotiate," Clark said. "But don't be surprised. Some organizations will provide an automatic discount for being self-pay, but many do not. For instance, after I gave birth, the anesthesiology bill came back at $7,000 (which was actually more than my prearranged payments for my entire pregnancy and hospital stay). We were able to get it down to $2,500. You do sometimes have to be persistent. You can use tools like
Healthcare Bluebook
to see what reasonable prices for different procedures in your area are (be warned — your bill will almost always be a lot more than this)."
Vaccines at a Doctor's Office Will Likely Be Expensive
Clark also has this advice to avoid having to pay expensive vaccine fees:
"Get vaccinated at a health department," Clark said. "They always waive the fees for us, and if they don't, the vaccines are very inexpensive in comparison to getting them in (the) office. Our health department charges an administrative fee of $25 per vaccine, though it's usually waived. At our doctor, the same vaccine might be between $100-$200."
You Should Track Your Healthcare Expenses
It's important to keep track of all your medical expenses, so you are aware of what you really owe, including any payment plans you agree to. Additionally, if you itemize deductions on your tax return, you will need to have records of your medical expenses to be able to deduct them and reduce your tax liability.
Make Your Money Work for You
A Provider's Payment Page Can Help You Determine How Easy It Will Be To Work With Them 
To make things less difficult, scout out providers who are willing to work with you, Clark said. "When shopping around for a medical provider, look at their payment page. If it says anything about health shares or self-pay clients, they are almost always easier to work with. I find doctors with hospital systems are usually the most difficult."
Visit this page created by the Association of American Physicians and Surgeons to help locate physicians that will accept direct payment.
It's More Difficult To Avoid Critical Illnesses
If you don't have health insurance, you may skimp on preventative care, which means you could be more at risk for critical illnesses. "If you have health insurance, access to medical services is easy," said Nick Schrader, insurance agent at Texas General Insurance. "It will help you detect possible symptoms that lead to critical conditions. Kidney-related illness is a perfect example. It can be prevented with a proactive medication that can stop from developing a total kidney failure."
You do have options if you can't afford health insurance. See if there are any free clinics or community clinics in your area that offer free or low-cost services so that you can get affordable healthcare. If there are no free or community clinics in your area, check with local providers to see if they offer sliding-scale fees, which are based on a client's ability to pay.
Your Financial Liability Is Unlimited
"The downside of not buying health insurance or a health-sharing program is that if something catastrophic were to occur, your financial liability is unlimited," Pyle said. "A major illness or accident could not only ruin you financially, but you might not get the care you need to survive. As hospitals continue to consolidate and increase their prices, we're seeing more and more medical events costing north of $1 million."
Pyle recommends considering buying virtual or in-person direct primary care if you're not able to afford health insurance or a health-sharing arrangement.
"This is a subscription model that gives you unlimited same-day or next-day access to your physician for $10-$100 per month depending on the practice and services included," he said. "Physicians love it because they get to spend time with patients and practice medicine, not insurance. Patients love it because of the access and time they get to spend with their physician. Many direct primary-care practices also have direct contracts with other vendors for labs, imaging and prescription drugs that are a fraction of what the negotiated rates most health insurance carriers have secured."
Make Your Money Work for You
You Could Be Faced With Bankruptcy
The most common reason for bankruptcy is not being able to afford healthcare expenses. A study published in the American Journal of Public Health found that approximately two-thirds of all bankruptcies were related to medical debt. And while the debt cited in the study was mainly caused by inadequate health insurance, it stands to reason that if you don't have any health insurance at all, you're even more at risk for bankruptcy.
Again, focus on preventative care to avoid surprise medical issues. Utilize the services of community clinics or free clinics or check with local providers about sliding-scale fees.
There's a Window Each Year To Enroll In Health Insurance
If you do decide to enroll in health insurance, there's a specific window each year, also known as open enrollment, to do so. Businesses decide on their own open-enrollment period. However, most people who purchase individual health plans or through the Affordable Care Act exchanges have between Nov. 1 and Dec. 15 each year to enroll. Some states, however, have their own open-enrollment periods.
More From GOBankingRates
About the Author