In Between Jobs? These Are Your Healthcare Options (and Costs)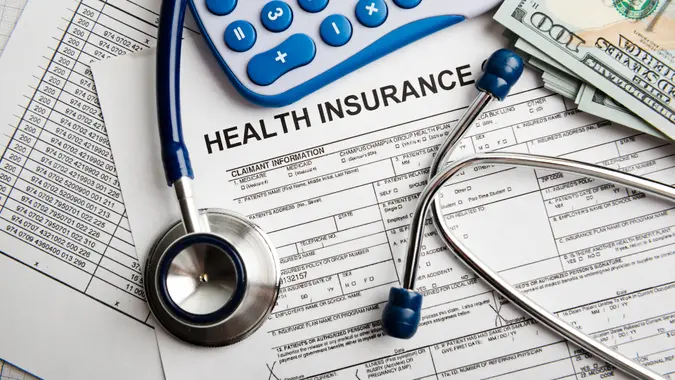 ©Shutterstock.com
Whether you are part of the Great Resignation or recently left your job for other reasons, this likely means that you also lost your health coverage. If this is the case for you, it's important to know what your options are so that you can stay insured as you look for your next full-time role.
Here are your healthcare options when you're in between jobs.
Coverage Through Your Spouse or Parent
If you are married and your spouse has their own employer-based coverage, you can simply be added to their plan. Or, if you are under 26 years old, you can be enrolled in your parent's employer-sponsored plan.
COBRA
You may be able to temporarily extend your employer-based insurance plan through COBRA, a form of health insurance coverage established in federal law by the Consolidated Omnibus Budget Reconciliation Act. COBRA typically lasts for up to 18 months after your termination date.
"Be aware, however, that you'll generally have to pay your full monthly premium yourself because your employer will no longer pay a portion of your premium," said Nathan Teater, an expert with health insurance exchange eHealth. "In fact, the law allows you to be charged 102% of your premium when you enroll in COBRA."
COBRA is typically the priciest option for healthcare in between jobs.
"For most people, COBRA is pretty expensive," Teater said. "For a single person, COBRA can easily cost you more than $600 per month."
Make Your Money Work for You
The main benefits of COBRA are that it allows you to keep the health plan you're already familiar with, and it's easy to enroll in. You'll also continue to have access to the doctor network associated with your employer plan.
"The tough part about COBRA is that you'll probably end up paying a lot more for your coverage than you're used to," Teater said. "Also, while 18 months sounds like a long time, COBRA is only intended to provide you with temporary coverage. It's worth noting that many smaller businesses are not required to offer you COBRA."
Affordable Care Act Plan
You can purchase an Affordable Care Act (ACA) plan through a private online marketplace or the government exchange in your state.
"Typically, you'd have to wait for the fall annual enrollment period to buy a new individual or family health plan, but loss of employer coverage is one of the 'qualifying life events' that provides you with a 60-day window in which to enroll," Teater said. "ACA plans are paid on a month-to-month basis and you can cancel anytime. Also, good news: you may also qualify for government subsidies to lower your monthly premiums."
There are many pros to choosing an ACA plan.
"Individual and family plans (ACA plans) have a lot going for them," Teater said. "They provide comprehensive coverage, including preventive care, and they cover prescription drugs. You can't be turned down due to your personal medical history. Depending on your income and the cost of coverage in your area, you may also qualify for subsidies that can keep your monthly premiums pretty affordable."
Make Your Money Work for You
"There aren't many cons with these plans," he continued. "Just make sure you enroll within 60 days of losing your employer coverage. Another challenge is that — depending on your annual household income — some people may not qualify for subsidies, and if you're out of work, you may not have ready cash to pay your premiums."
However, ACA plans are still more affordable than COBRA in most cases.
"Without subsidies, individual coverage averages about $450 per month," Teater said. "But most people who buy ACA plans do qualify for subsidies. Many of these individuals pay $100 or less per month from their own pocket toward premiums, and some get their coverage for free."
Short-Term Health Insurance
Short-term health insurance plans are also an option. These plans are sold as a form of temporary coverage for people between jobs.
"These plans often have serious coverage limitations, however," Teater said. "Most people are probably better served by enrolling in an ACA plan that provides more comprehensive coverage. You can always cancel it when you no longer need it."
In general, Teater does not recommend short-term health insurance.
"Some people turn to short-term plans to get them over a gap between other lines of coverage, aware of the limitations these plans typically come with. These plans are often pretty affordable. Unfortunately, many offer only limited coverage, they may not cover pre-existing conditions or preventive care, and some may restrict coverage for prescription drugs," he said. "People considering short-term plans should be cautious, make sure they know what they're getting and only treat them as a very temporary solution."
More From GOBankingRates