DIY Halloween Kids Costumes for Under $15

4 min Read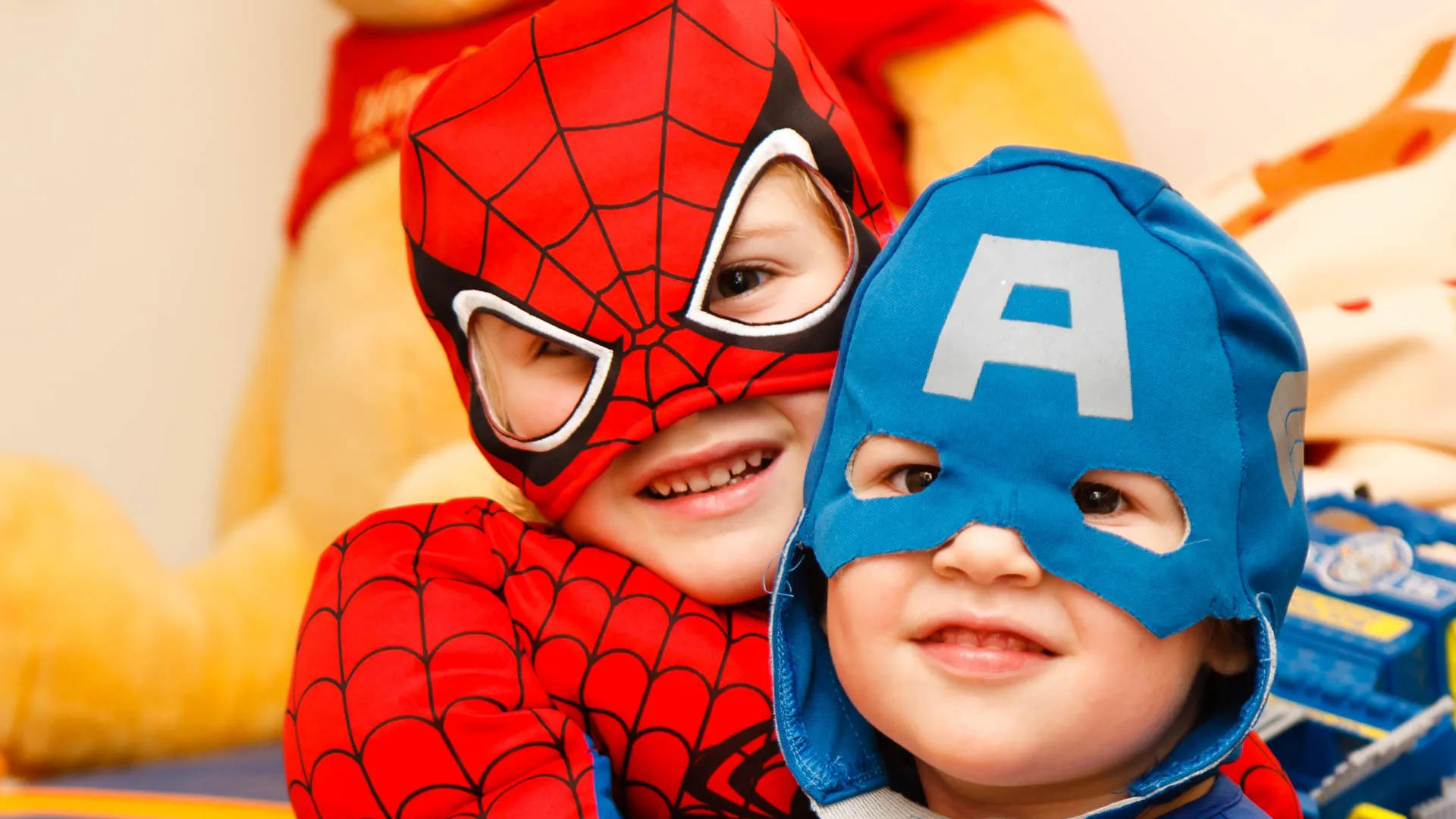 Make Your Money Work for You
Goldfish Costume
There's nothing fishy about how easy this costume is to put together. First, you need an orange sweatshirt, which you can get for $9 on Amazon. Grab some coffee filters from your stash, paint them orange to be the scales, and throw some googly eyes on the hoodie ($4 on Amazon), and you've got yourself a goldfish!
Take Our Poll: Do You Have an Emergency Fund Established?
Sushi Costume
This is an example of another costume that you can put together with household items. You'll need white batting, which you can get from Amazon for $11. You'll also need some orange balloons to look like roe, which you can get for $2 each on Amazon as well. Wrap a garbage bag around the waist of your child, then stuff it with the batting and top it with the orange balloons. There you have it: sushi so cute, you could eat it up.
Werewolf Costume
The best part about this costume is that your child can basically dress in regular clothes. Throw on some jeans and a plaid shirt, and your outfit is done. Where this costume comes alive is through the makeup. Pick up a Halloween makeup kit for $13 at Party City, and paint black and brown around the eyes, a black spot on the nose and white fangs around the mouth, and you're all set!
French Toast Costume
This one is easy and clever. We're going to bet that your kid already has a striped shirt of some kind, so there's the French of it all. Get a black beret ($3.50 at Shein), a red scarf ($4 at Emery Rose), then create a piece of toast from two pieces of cardboard. 
Skeleton Costume
This classic Halloween costume is easy-peasy. Get a long-sleeved black shirt and a pair of sweatpants for $11 total at Walmart, then use white fabric paint to create the bones. You can get the paint for $2 at Michaels. 
Make Your Money Work for You
Robot Costume
Most likely, you have all of these items in your home and can make your kid's futuristic dreams come to life. Use two boxes covered in foil to create a robot body and head, then add an old CD, bottle caps, solo cups and printouts of gauges to accessorize. Finish off with foil wrapped around the shoes.
Unicorn Costume
Another super simple idea that can come together in a matter of moments. Snag a white sweatshirt and a pair of sweatpants from Amazon for $13 total, then make a horn out of paper or poster board. 
Raining Cats and Dogs Costume
That raincoat doesn't have to sit in the closet until the next storm. This costume will keep kids warm, while getting tons of compliments. Simply dress your child in their raincoat, then print out pictures of cats and dogs with a hole in each of them to tie them to a string. Then, glue the string to an umbrella and you've got the cutest rainstorm in the world. 
Playing Card Costume
For this costume, get a cardboard box, and use white spray paint ($3 at Walmart) for the front and back. On the sides, paint thin black lines ($1 acrylic paint from Walmart will work) to represent the deck. Use red paint ($1 from Walmart) to draw the suit and number to finish it off.
More From GOBankingRates
Cameron Huddleston contributed to the reporting for this article.
Photo Disclaimer: Photos are for representational purposes only.
About the Author