The Best Type of Store To Shop For Holiday Gifts by Age Bracket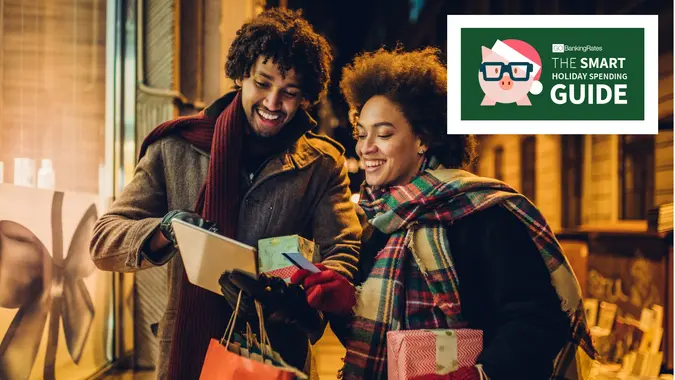 RgStudio / Getty Images
Amazon is the everything store — if you can imagine it, it's probably just a click away. But if you want to branch out — or if you just don't want to put another dollar in Jeff Bezos' pocket — take a little time to shop by age. GOBankingRates assembled the following guide to help you through the holiday shopping season by zeroing in on age-specific stores, sites and themes. If you're stuck on what to get for someone you love, but you know how old that person is, read on for some ideas on where to get started.
Check Out: Your Complete Guide To Getting Ahead and Saving on Holiday ShoppingSee: 11 Gifts You Should Buy for Christmas Now — Before They Sell Out

Babies and Young Children: Stores With Standout Clearance Sections
Unlike their parents, babies, toddlers and young children don't care about brand names. Also, their minds and bodies are expanding so rapidly that they'll quickly outgrow even the greatest gift. Unless you're buying a stroller, a car seat or some other gift where quality counts — and that's more for the parents than their kids — you can get away with budget shopping at this age.
Buybuybaby has an excellent clearance section. Right now, for example, you can score a $34 OshKosh B'Gosh dress for $8.49. That's not an outlier. There are dozens of similar deals.
The Children's Place has an excellent clearance section, too, as does Joules. 
Make Your Money Work for You
Find Out: Top Holiday Toys, Gadgets and More To Shop Now — And What They'll Cost You
Older Kids: The Big Boxes
Childhoods Clothing isn't cheap, but — thanks to its trademark gender-neutral styles and high quality — its clothing pays for itself if you're gifting for a family that hands things down. Beyond that, this is a great age to stick to the Walmarts, Targets, Old Navys, and Kohl's of the world.
The big boxes have kids departments with everything under the sun — not just clothes and shoes, but high-quality learning toy brands like Melissa & Doug and everything else from bikes to backpacks. It's hard to imagine that any one of them isn't running a sale at some point in the year and they're all in perpetual sale mode throughout the holiday season. They all have easy return policies, good kids clearance sections and free shipping with manageable minimum spends.
Important: The Ultimate Holiday Etiquette Gift Guide
Tweens and Teens: Trendy Trends and Brand-Name Brands
Unlike babies and younger kids, labels matter in middle school and high school. This is a great time to teach kids about the virtue of upcycling while still decking them out in great duds — you can do both at the same time at ThredUP and Poshmark.
If consignment isn't your thing, there's something for every budget and every teen/tween taste at stores like: 
Abercrombie & Fitch

American Eagle

Anthropologie

Free People

H&M

Lulu and Roo

Lulu's

Lululemon

Nordstrom or, if you're on a budget, Nordstrom Rack

Urban Outfitters
Tips: 5 Reasons Why You Need a Cash-Back Card in Your Wallet
Make Your Money Work for You
20s and 30s: Stores That Turn Houses Into Homes
Young adults are moving out into their own apartments for the first time and their older counterparts might be buying their first homes. Strike holiday gold this year with a gift that's hip and cool but elegant and refined at the same time. The following stores are known for unique and interesting finds that your giftee will be proud to show off.
All Modern

Anthropolgie

Article

CB2

Etsy

HomeGoods

Lulu and Georgia

Overstock

The Container Store

Uncommon Goods

Wayfair
Find Out: 18 Reasons Why You Should Be Using Your Credit Cards More
Middle Age and Up: Subscription Boxes
For the older set, you might want to forgo stuff from a store altogether and give a gift that keeps on giving. If you know what your recipient loves, there's probably a subscription for that. There are literally hundreds of interesting, unique and high-quality subscription clubs that offer different boxes on different delivery schedules at different price points for themes as varied as:
Books

Tea

Coffee

Pasta

Preserves

Seafood

Bread

Cheese

Wine

Spices

Olives

Hot sauce

Candy

Grooming and beauty

Designer bags and accessories

Earrings

Socks

Fishing lures

Puzzles
More From GOBankingRates
Last updated: Oct. 27, 2021