Is Dollar Tree Open on Thanksgiving Day 2023? See Holiday Shopping Hours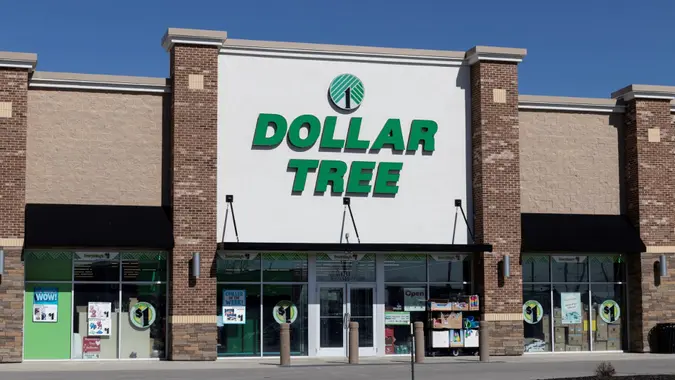 As Thanksgiving 2023 approaches, planning your shopping trip becomes crucial, especially if you're counting on stores like Dollar Tree for essential supplies. Dollar Tree is known for its affordability and variety, making it a popular choice for holiday shopping. Is Dollar Tree open on Thanksgiving? Keep reading to find out.
Is Dollar Tree Open on Thanksgiving Day?
When it comes to Thanksgiving, Dollar Tree caters to its customers by keeping its doors open. While many stores opt to close on this family-oriented holiday, Dollar Tree provides an opportunity for last-minute shoppers to grab what they need. It's important to note, however, that Dollar Tree Thanksgiving hours might be reduced compared to regular hours. Customers are advised to check with their local Dollar Tree store for specific opening and closing times on Thanksgiving.
Dollar Tree's Holiday Hours
Dollar Tree's holiday hours are tailored to accommodate the festive season's shopping rush. While the store remains open on Thanksgiving Day, it is closed on Christmas and Easter, allowing employees to spend these significant holidays with their families. Here's a look at Dollar Tree's holiday hours for 2023.
Holiday
Date
Is Dollar Tree Open or Closed?
New Year's Day
Sunday, Jan. 1
Open with reduced hours
Martin Luther King Jr. Day
Monday, Jan. 16
Open 8 a.m. to 9 p.m.
Presidents Day
Monday, Feb. 20
Open 8 a.m. to 9 p.m.
Good Friday
Friday, April 7
Open 8 a.m. to 9 p.m.
Easter Sunday
Sunday, April 9
Closed
Memorial Day
Monday, May 29
Open 8 a.m. to 9 p.m.
Juneteenth
Monday, June 19
Open 8 a.m. to 9 p.m.
Independence Day
Tuesday, July 4
Open 8 a.m. to 9 p.m.
Labor Day
Monday, Sept. 4
Open 8 a.m. to 9 p.m.
Columbus Day
Indigenous Peoples Day
Monday, Oct. 9
Open 8 a.m. to 9 p.m.
Veterans Day
Saturday, Nov. 11
Open 8 a.m. to 9 p.m.
Day Before Thanksgiving
Wednesday, Nov. 22
Open 8 a.m. to 9 p.m.
Thanksgiving Day
Thursday, Nov. 23
Open with reduced hours
Day After Thanksgiving
Friday, Nov. 24
Open 8 a.m. to 9 p.m.
Christmas Eve
Monday, Dec. 24
Open with reduced hours
Christmas Day
Sunday, Dec. 25
Closed
Day After Christmas
Tuesday, Dec. 26
Open 8 a.m. to 9 p.m.
New Year's Eve
Saturday, Dec. 31
Open with reduced hours
Make Your Money Work for You
Please note that Dollar Tree store hours can vary by location, especially during the holiday season. To ensure a smooth shopping experience, it's a good idea to contact your local Dollar Tree store directly before planning your trip, to confirm their specific hours for Thanksgiving and other holidays.
Top Picks for Thanksgiving Shopping at Dollar Tree
Dollar Tree is an ideal spot for affordable Thanksgiving essentials. Here's what you can look out for in your holiday shopping at Dollar Tree:
Snacks and appetizers: Explore a variety of snacks and appetizers, perfect for entertaining guests or as quick bites.
Baking supplies: Find all the necessary baking supplies, from mixes to ingredients, to whip up your favorite Thanksgiving treats.
Sweet treats: Don't forget to check out the selection of candies and chocolates, a delight for dessert lovers.
Canned and packaged goods: Stock up on canned and packaged items, essential for crafting side dishes or adding to recipes.
Festive decor

: Pick from a range of decorations to create a Thanksgiving atmosphere in your home.

Candles and lighting

: Add warmth to your celebration with a selection of candles and lighting options.

Party essentials

: Stock up on party essentials like streamers, hats and balloons to keep the festive spirit high.
Final Take
Dollar Tree's commitment to being open on Thanksgiving Day 2023 reflects its dedication to serving its customers during the holiday season. By understanding the store's holiday hours, you can plan your shopping trips efficiently, ensuring that your Thanksgiving preparations are as stress-free as possible. Remember to use the store locator on Dollar Tree's website to check your local store's hours for the most accurate information.
Holiday Hours
Schedules are subject to change and may vary by location.
Information is accurate as of Nov. 20, 2023.
Editor's note: This article was produced via automated technology and then fine-tuned and verified for accuracy by a member of GOBankingRates' editorial team.
Make Your Money Work for You