Thanksgiving Savings: 99 Cents Only Stores Offering Turkeys for 99 Cents on Nov. 15 — But There's a Catch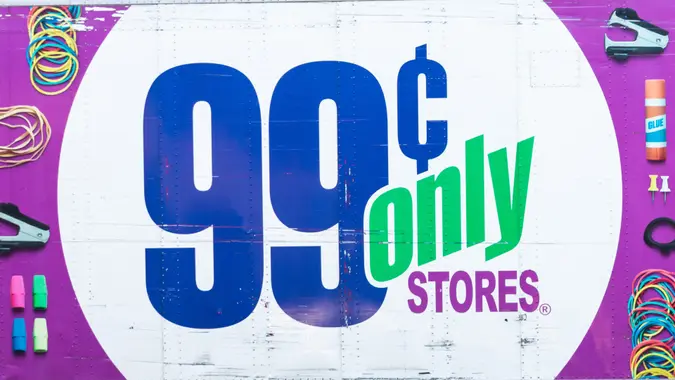 Michael Vi / iStock.com
Thanksgiving is right around the corner, and with food inflation hitting many Americans' wallets, finding ways to cut costs are always welcomed. And now, some stores are offering slashed prices on the feast's centerpiece to help you save.
Enter the 99-cent turkey at 99 Cents Only Stores — an offer which will be hard to beat — that is, if you can get your hands on it.
The one-day only offer is valid for the first 50 customers — one per household — entering participating stores on Nov. 15, who will receive a wristband to buy a frozen whole turkey — at least 14 pounds — for 99.99 cents, according to a 99 Cents Only Stores announcement.
There is one catch, however. For unlucky customers (or lucky vegetarians) who visit locations without freezer space — and, hence, not part of the turkey promotion — they will instead "have the chance to snag a Super Sides bag for 99 cents." Super Sides bags have a $15 value and will be available in stores without freezer space, including 12 locations in California, as well as stores in Arizona, Nevada and Texas.
Other stores are joining in on the cheap or free turkey bandwagon. For instance, ABC News reported that at ShopRite, shoppers who buy at least $400 can get a free turkey — up to 21 pounds — until Thanksgiving Day (Nov. 23).
And for Giant supermarket customers, 400 membership points can be redeemed for a free turkey up to 20 pounds.
Make Your Money Work for You
Meanwhile, Target said that it is offering deals that will help you make a full Thanksgiving meal for just $25. The Thanksgiving feast serves four for under $25, including turkey at less than $1 per pound, an assortment of sides and desserts under $5 and more.
While food-at-home prices (your groceries) have increased 2.1% in the past year, by comparison, prices of turkey have jumped 7.2% in the past 12 months, and 1.2% in the past month, according to the Consumer Price Index (CPI) released Nov. 14.
More From GOBankingRates