35 Easy Ways To Save Money This Winter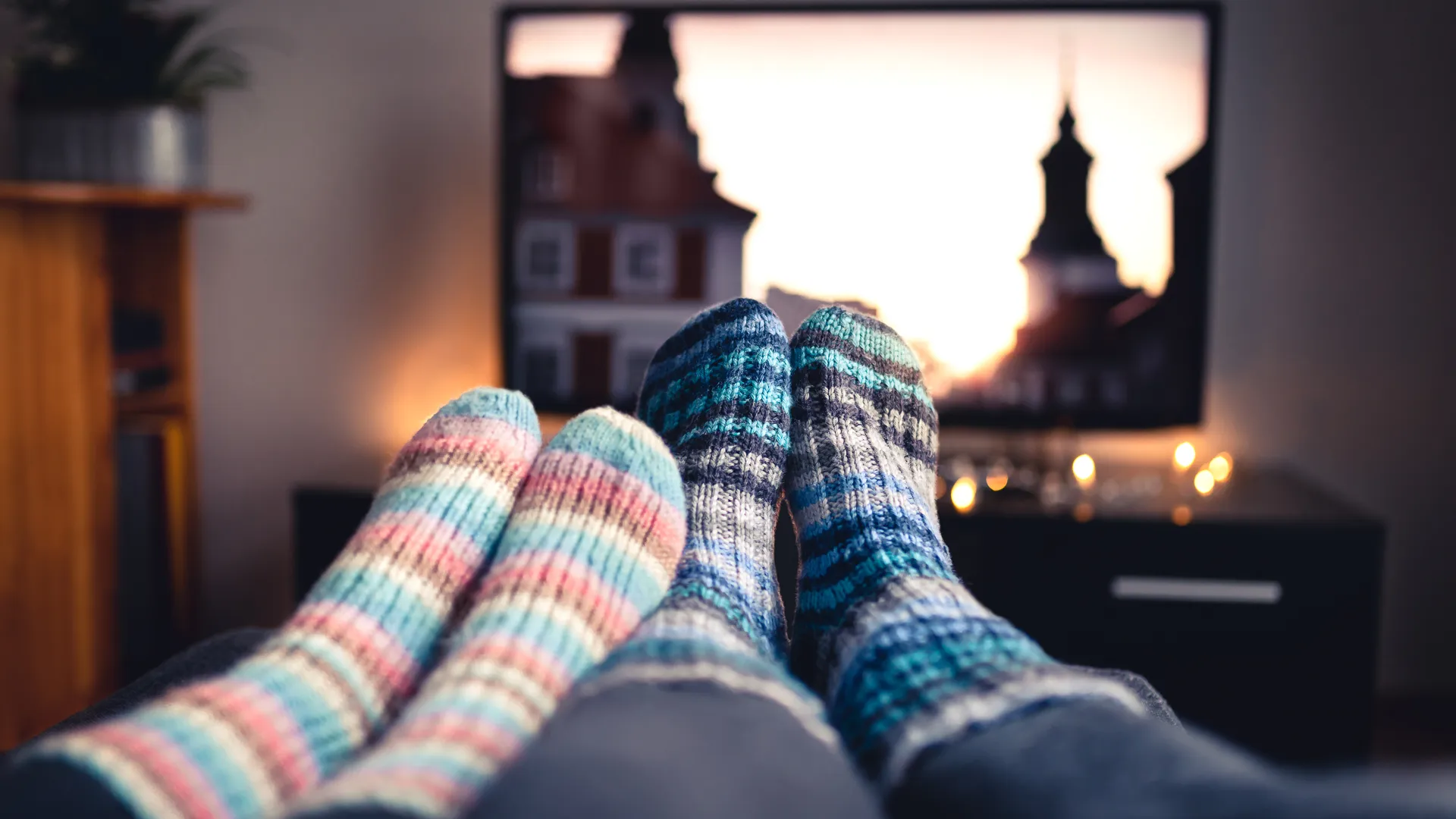 Make Your Money Work for You
1. Disaster-Proof Your Holiday Spending
The majority of Americans will blow at least one paycheck on the holidays. Spending that much could put a strain on your finances through winter and beyond. That's why Carla Dearing, president of online financial planning service SUM180, recommends creating a budget to keep spending in check.
"Before the shopping madness begins, calculate how much you can really afford to spend," Dearing said. Most people should allocate no more than 1.5 percent of their income for holiday expenses, she said. So if you make $50,000 a year, your holiday budget is $750.
"Keep in mind that this figure covers everything, not just gifts," Dearing said. "Big ticket items such as travel expenses should fit within this budget and smaller expenses like holiday decorating or special dinners out should be factored in as well."
2. Make a List, Check It Twice
"Knowing your total budget is one thing, but you also need to set spending maximums for specific items on your list," Dearing said. Figure out the biggest expenses first. For example, if you know airfare is a necessary expense, you might have to reduce spending on gifts to stay within your overall budget, she said.
Also, make sure everyone in your family is aware of the holiday budget. "Share your thinking with your family beforehand so that you have support for the decisions and choices you'll be making," Dearing said.
Don't Worry: There's Still Time To Set Up Your Holiday Financial Plan
3. Add Financial Goals to Your List
You also can save money this winter by making your financial well-being a priority. "When making out a list of gifts you want to buy this holiday season, make a list of good personal finance things you can do," said Tim Hong, chief marketing officer of MoneyLion, a personal finance app.
For example, a gift to yourself can be paying down debt with higher interest rates. "It's a one for them, one for you approach you can take," Hong said.
Make Your Money Work for You
4. Use Apps for Planning and Budgeting
Technology can help you stick to your holiday budget and ensure that you save money. "Apps like Santa's Bag or Christmas Gift List are easy-to-use tools to keep track of everyone on your shopping list and stay on top of your spending so you don't go overboard," said Jon Lal, CEO of cash-back shopping website BeFrugal.com. "You can even sort the gifts you need to shop for by store, recipient and location — as in, where you hid the gifts from the kids."
If you're not already using a personal finance app such as Mint, it can help you keep track of spending during the holidays and year-round. "You can ask Mint to send you a notification if you're nearing your budget in a certain category, such as shopping," Lal said.
Learn More: Best Budgeting Apps
5. Automate Your Savings
One of the easiest money-saving tips to implement is to automate savings. If you want to make sure you continue to set aside money in savings during the holidays, set up automatic transfers from your checking account to a savings account. "If automate it, you don't have to think about it," Hong said.
If you're not sure how much you can afford to save each month, you could let an app do the work for you. For example, if you link your credit or debit card to the Acorns app, it will round up your purchases to the nearest dollar and automatically invest your spare change. And MoneyLion Plus analyzes members' cash flow to determine when to set aside money from their checking account into an investment account. Membership costs $29 per month, but you can get reimbursed $1 for each day you log into the MoneyLion app.
Make Your Money Work for You
6. Resist the Urge To Raid Your Emergency Fund
If you've made the smart financial move to save money in an emergency fund, remember what it's there for: emergencies. However, it's easy to forget this at times. "Many of us will hit this fund for holiday spending," Dearing said.
Be careful, though, not to deplete your stash of cash. "Tap your emergency fund for holiday spending only to the extent that you know you will be able to replenish it right away," Dearing said. "Remember, this is your cushion for unexpected expenses and should be six months' worth of expenses."
7. Use Cash
If you want to save money during the holidays, use cash rather than credit. Consumers tend to spend more when using credit cards than cash because there's not a feeling of loss, the New York Times reports.
Set aside a specified amount of cash you need to get through each week of the holiday season. When the cash runs out, you're done spending.
8. Feed Holiday Guests on the Cheap
Hosting gatherings during the holidays can get expensive. But there are ways to host a holiday feast on a budget. Just as you would create a budget for your holiday shopping, create one for your holiday meal.
You can stick to your budget by opting for a simple — rather than elaborate — meal, getting an accurate head count of guests so you don't buy too much food, and stocking up during supermarket sales in the weeks leading up to the holidays.
9. Avoid Last-Minute Holiday Shopping
Doing your holiday shopping sooner rather than later will help you save money. That's because consumers who shop at the last minute spend $400 more, on average, than consumers who shop sooner, according to research by ValuePenguin.
Tackling your holiday shopping well before Christmas can give you more time to comparison shop, take advantage of sales the week of Thanksgiving and avoid expedited shipping costs on last-minute online purchases.
Keep Reading: The Best Post-Black Friday Holiday Deals
Make Your Money Work for You
10. Swap Your Time for Money
Another benefit to getting an early start on your holiday gift buying is that you can swap your time for money. "We all know those thoughtful, homemade gifts and efforts are very special," Dearing said. "But they take time — both time to plan and time to implement each project."
By making your own gifts, though, you may be able to save money. Just be sure to get started as soon as possible so you'll have time for your creations.
11. Don't Give Gifts to Every Family Member
It's hard to save money during the holidays if you have to give a gift to every aunt, uncle and cousin. So suggest that your family members draw names instead, said Jim Wang, founder of the personal finance blog Wallet Hacks.
"Do a family Secret Santa-type of gift giving with a relatively low dollar limit," he said. Or institute a white elephant gift exchange, where each person brings a gift for a common pool then everyone can open a gift of their choosing or take one that's already been opened. "It's more about having fun than giving and getting gifts," Wang said.
Learn More: What We Spent Money On in 2020
12. Cash In Credit Card Rewards
If you've been stockpiling credit card rewards points, now is a great time to redeem them for cash or gift cards to help cover holiday spending. "Request the gift cards now because it can take a few weeks to get the cards, and you'll want to get them early to avoid the holiday rush," Wang said.
13. Schedule a Home Energy Audit
Before it gets too cold, have a professional energy engineer review your house and make specific recommendations to improve its energy efficiency. "In many locations, this may be available for free," said Ari Green, CEO of Zone 1 Energy, a third-party energy supplier. "But even where it is not, if the energy professional finds even one problem, it may pay for the cost of the analysis many times over."
Make Your Money Work for You
14. Lower Your Thermostat at Night
"While we may like to fall asleep in a nice toasty bed, we do not need to maintain that temperature while we are sleeping," Green said. By lowering your thermostat 7 degrees to 10 degrees eight hours a day, you can save up to 10% a year on heating and cooling, according to Energy.gov.
"Program your thermostat to lower the temperature 30 minutes after you expect to fall asleep, and then raise it again 15 minutes before you plan on waking up," Green said. "Your body will never know the difference, but your wallet will."
15. Get a Side Gig
If you can't devote several hours a week to a part-time seasonal job, you still can bring in extra cash with a side gig. Here are some sites where you can find work on the side:
TaskRabbit: Lists chores for hire such as cleaning, running errands, packing boxes and assembling furniture.
Rover: Connects dog walkers and sitters to pet owners.
Fiverr: Lists creative side jobs, such as graphic design, writing and digital marketing.
These money-making opportunities are usually flexible and don't require a ton of effort. Plus, you'll have more money to spend — or even better, to save — this holiday season.
16. Recycle Your Gadgets
You can help fund your holiday shopping or cover bills in the winter months buy selling your unwanted tech gadgets. Websites such as Gazelle make it easy to get an offer for a smartphone, tablet or computer, ship it for free and get paid.
Or you can trade in your old video games, consoles, phone, tablets and electronic accessories to a GameStop location for cash or a store credit.
17. Buy Discounted Gift Cards
You can buy gift cards for money off face value at sites such as Cardcash, Cardpool and Raise. You then can give the discounted cards as gifts during the holidays or use them to do your holiday shopping to score instant savings.
You even you find discounted gift cards for grocery stores, drugstores and gas stations so you can save on everyday purchases. Or look for discounted gift cards for airlines and online hotel booking sites to save money on holiday travel.
Make Your Money Work for You
18. Always Get Free Shipping
"There are more ways than ever to get your online order shipped for free," Lal of BeFrugal said. For example, you can do your online shopping at stores that offer free shipping, or Lal said you can take advantage of retailers such as Walmart that will ship online purchases to their stores for free, and you can pick them up.
Also check for free shipping coupon code offers on coupon sites such as BeFrugal and RetailMeNot.
19. Get a Free Amazon Prime Membership
If you're enrolled in Amazon Prime, you can get free two-day shipping on many purchases. But you have to pay a $99 annual fee for that benefit.
If you don't want to shell out for the membership but want to get free shipping during the holidays, you can sign up for the Amazon Prime free trial. As a Prime member, you'll also get early access to Amazon's "Lightning Deals" and deals of the day. And you can stream videos from the Amazon Prime library to keep you entertained on cold winter nights.
Find Out: 23 Secret Ways To Save Money on Amazon
20. Get Compensated for Late Deliveries
The last thing you want during the holidays is for online purchases to arrive late — especially if you've paid for shipping. But it does happen.
However, if you use the free Paribus app, its delivery monitoring feature will track the delivery of purchases made at Amazon and Walmart. If packages are delivered late, the app will help customers get compensated with refunds on shipping costs or even free months of Amazon Prime.
21. Get Cash Back When You Shop Online
You can put money back into your wallet as you shop online if you use cash-back sites such as Ebates or BeFrugal. You can earn up to 40% cash back by shopping through these portals at the thousands of retailers they partner with.
For example, you can earn 6% cash back on purchases at Macy's when you click through BeFrugal, Lal said. "Click 'shop now' and then complete your purchase at Macys.com like you normally would," he said. "You'll see your shopping activity in a free account at the cash-back website, and you can request payment via PayPal, check or gift card. It's essentially free money, and you'll be surprised how quickly you can accumulate savings."
22. Stack Savings
To get the best price on gifts or other purchases you make this winter, take advantage of all the discounts that are available. "Combine a great deal with a coupon code for free shipping or a percentage off your total purchase, or stack a manufacturer's coupon with a store coupon," Lal said.
You can stack even further when you shop online through a cash-back website, he said. You also could use a discounted gift card to get additional savings.
23. Get Refunds for Price Drops
Several retailers offer price adjustments if an item you buy at full price is marked down within a certain number of days from the purchase date. Macy's, for example, guarantees that customers get the best price on their purchase if it changes within 10 days, Glyman said.
"That means if you buy an item from Macy's for $100, and it goes on sale 10 days later for $50, you are entitled to a $50 refund," he said. But you have to bring it to the retailer's attention and show your receipt. However, you can avoid that hassle by using the free Paribus app, which tracks your purchases and files price-adjustment claims for you to get you a refund.
24. Know the Best Day To Shop for Deals
You can save money by knowing the best days to shop, which depend less on the retailer and more on the category of goods, Glyman said. Check out this roundup by day to know when to score the best price:
Monday: Electronics, sunglasses and dress pants
Tuesday: Men's clothing, movie tickets, and plane tickets
Wednesday: Jewelry, shoes, children's clothing, and groceries
Thursday: Handbags and clothing
Friday: Accessories like belts and scarves
Saturday: Books, outerwear and underwear
Sunday: Appliances, swimwear and personal care items
"If you don't want to plan your week around the whims of your favorite stores, your best bet is Monday, the overall winner for the lowest prices," Glyman said. This is the day when retailers blast out coupon codes and discounts to get your attention for the coming week.
25. Use Browser Extensions To Save
You don't need to do a ton of online research to find the best prices on your holiday gifts. There are several browser extensions that automatically do the searching for you.
Glyman recommends using the Invisible Hand browser extension that notifies you if there are lower prices available on the product, flight, hotel or rental car you're shopping for online and provides a link to the lowest price. Honey is another browser extension that automatically finds and applies coupon codes for you at checkout with a single click.
26. Go Incognito
Private browsing — also known as "incognito mode" — is available in browsers such as Chrome, Internet Explorer and Firefox. You can use this feature to browse the internet anonymously and uncover coupons you've already used, or coupons only available to new visitors. For example, some sites will show pop-ups offering 10% to 15% off for first-time visitors.
You can also use this trick to do price comparisons on Amazon. Sometimes, Amazon shows different prices to new users and Prime members.
27. Shop After-Christmas Sales
You can stock up on holiday-themed items and décor for next year by shopping after-Christmas sales when prices are slashed. "Tons of beauty products are sold in holiday packaging, and they will want to get rid of whatever is left over as soon as Christmas is over," Cook of Ben's Bargains said. "For candles, anything winter scented will also be super cheap — cinnamon, evergreen, gingerbread — all scents that can be enjoyed the rest of the winter months."
28. Decorate on a Budget
Buying holiday decorations can be costly. Fortunately, decorations are easy and inexpensive to make yourself. Gather greenery from outside or get free clippings from a tree lot. Then, make your own wreath, or decorate a mantel. Hang candy canes for festive, edible ornaments. String popcorn to make the garland.
You can even fill a vase with evergreen branches instead of shelling out for a tree. Always remember that a little glitter and candlelight goes a long way.
29. Donate To Charity
Donations to charity improve the lives of people, animals and the world. They help you avoid spending money on junk and offer tax savings when you file your tax return.
Not every charitable donation is tax-deductible, though. The organization generally must fall under the 501(c)(3) section of the law, and the donation must be made by Dec. 31 to count for the year. Plus, you must itemize on your tax return to write off your charitable contribution.
Learn More: How To Know If You Can Really Write Off That Donation
30. Hit Up Thrift Stores
Thrift stores are full of hidden treasures — especially holiday items. If you're hosting dinner guests, pick up inexpensive china and flatware. You'll also find secondhand decorations and ornaments, festive clothing, and unique gifts, such as vintage records or old books.
31. Put Santa on a Budget
If you're trying to stick to a holiday budget to save money, your kids might throw a wrench in your plans by letting you know they'll ask Santa for what they want if you don't buy it for them. To avoid letting Santa spoil your kids, tell your children that Santa might just bring them one or two items on their list.
If your children push back, tell them that Santa just doesn't have room on his sleigh to bring everything that everyone wants. Or say that Santa has to stick to a budget, too. That can start a conversation about how everyone has limited resources — and, yes, maybe even Santa has limits on the magic he can use each year.
Check Out: How To Visit Santa Over Zoom
32. Avoid Self-Gifting
If you're like most consumers, you'll likely pick up a gift or two for yourself while doing your holiday shopping. The National Retail Federation found that consumers will spend $140.99 on non-gift items for themselves and family this holiday season.
If you're trying to figure out how to save money, this is one unnecessary expense you can eliminate. Resist the urge to splurge on yourself as you do your holiday shopping and your bank account will thank you.
33. Make New Traditions
Sometimes, cutting back on holiday spending means replacing old traditions with something new. Perhaps everyone decides to make a handmade gift instead of buying something. Or maybe you host a white elephant gift exchange, donate to charity or just skip the gifting altogether.
34. Stay Busy
Boredom can lead to overspending, so keep your holiday schedule full enough to leave little time for shopping. Keep a list of activities you can do when you get the urge to splurge:
1. Clean out the fridge
2. Listen to a podcast
3. Call a friend
4. Walk the dog
5. Write someone a letter
6. Organize your files
7. Clear out your inbox
All of these activities can distract you long enough for the urge to shop to pass.
35. Drive Rather Than Fly
Driving makes it easier to avoid peak pricing and baggage fees, which can easily push up the cost of air travel. Plus, it'll be the safer option if you're set on traveling during the pandemic. You can use apps such as Fuel Log to estimate and budget your gas costs. GasBuddy can help you find the cheapest price per gallon while you're on the road.
More From GOBankingRates
Morgan Quinn contributed to the reporting for this article.
Editorial Note: This content is not provided by Chase. Any opinions, analyses, reviews, ratings or recommendations expressed in this article are those of the author alone and have not been reviewed, approved or otherwise endorsed by Chase.
About the Author