How to Talk to a Live Boost Mobile Customer Service Rep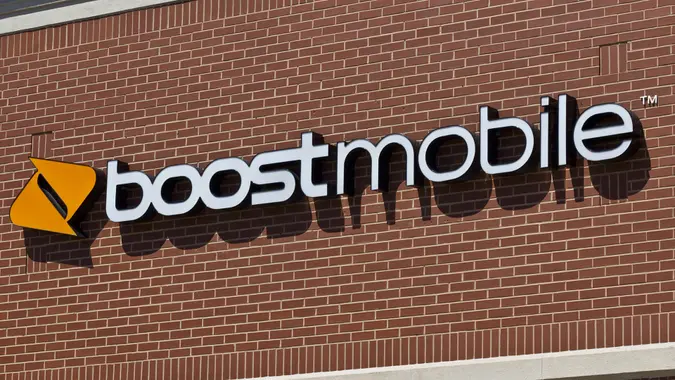 Jonathan Weiss / Shutterstock.com
Whether it's a technical glitch or an issue with your account, it's very likely that you'll need to speak to a human customer service representative, and not a robot.
If you're a Boost Mobile customer and you need to reach its customer service, this article should help. Read on to learn how to contact a live representative to help you solve your issues and make sure you're not getting ripped off by your cell phone provider.
How to Reach Boost Mobile Customer Service Representative
You can reach a live representative by calling the Boost Mobile customer service number at 888-402-7366. Hours include 4 a.m. to 8 p.m. during weekdays and 4 a.m. to 7 p.m. on the weekend.
For the fastest service, it's best to call around 8 a.m. (PST). Additionally, reaching a Boost customer service representative is simple when you know how to manipulate the Boost customer service main menu.
Saving Strategies: How to Cut Your Phone and Cable Bill in Half 
Make Your Money Work for You
Option 1:
Dial 866-402-7366.
Enter your phone number or select "*" to automatically reach the main menu.
Next, select option 5, "to locate a store or anything else."
Once all menu options are complete, press 0.
Press 3 for technical support.
Select option 2 to speak with a customer care representative.
Option 2:
Follow steps 1 through 4, then:
Select 0, again, to be sent directly to a customer care representative.
If you make a mistake, you'll likely be asked to make another selection. To return to the main menu, press "*." Once you enter your phone number or "*" you do not need to wait for the entire menu to be spoken. Simply key in the numbers listed in either of the options above and prepare to wait about 15 minutes.
Other Ways to Reach Boost Mobile Customer Service
Boost Mobile provides customers with a variety of prepaid cell phones plans all with unlimited data, talk, text and streaming. Utilizing the power of Sprint's 4G LTE network, Boost Mobile delivers 99 percent nationwide reliable coverage. Sprint is the third most dependable network in the country after Verizon and AT&T, according to Root Metrics.
With any phone service, problems or issues will certainly need to get squared away at some point. With Boost Mobile phones, often you will want to connect with one of its customer care representatives. There are a few ways to speed up the process to connect with a live person on the other end.
Make Your Money Work for You
Option 1:
Although this trick won't work in every instance, pressing the "#" key will alert the Boost Mobile automated phone system to the potential for a new customer. You might still need to answer some of the automated messages for this technique to work, but dialing "#" can make the overall process faster.
Option 2:
If your question is not urgent, you can email customer service from Boost Mobile's website. To submit an email inquiry, you'll need to provide account information including your name, phone number, email and account pin, and select a topic related to your question. Then, write a detailed question or comment and expect to hear an answer within 12 hours. You can also try chatting with Boost Mobile on Facebook or Twitter.
Up Next: Tips and Tricks to Cut Your Phone and Cable Bill in Half
Make Your Money Work for You