If You're Following #FinTok or #StockTok on TikTok, Look Out for This Bad Advice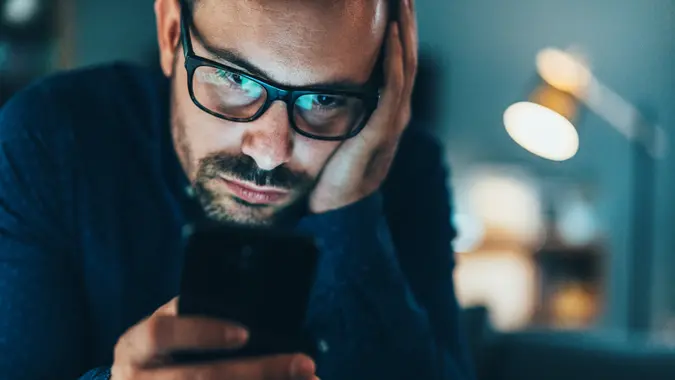 filadendron / Getty Images
When TikTok launched, it was largely the domain of teens and Gen Z performing viral dances. But now that the social network appeals to larger demographics of followers, you can find everything from life hacks to cooking videos to home crafts and cleaning tricks.
See: How to Cook a Perfect Steak at Home Without the Restaurant Price Tag
Find: These Beauty Hacks Will Save You Big Bucks
As the stock market continues to rise, #FinTok, or #StockTok, the personal finance segments of the social app, have taken off as well. And while picking up life hacks like how to scrub a stainless steel sink with toothpaste is great, the app may not be the best place to get financial advice.
Vox dug into some of the worst advice on the social network – here's some of that and more.
Myth #1: Beat the Stock Market by Becoming a Short Seller
Short selling is, indeed, a viable investment strategy for some traders. But it's an advanced investment strategy that carries significant risks. If you're ever thinking of putting your hard-earned savings into short sales, perhaps ask some followers of $TSLAQ how that's going for them, first.
See: 25 Things You Should Never Do With Your Money
Find: 40 Money Habits That Can Leave You Broke
Make Your Money Work for You
Myth #2: Avoid Putting 20% Down for Your Mortgage
Conventional wisdom, and conventional bank mortgages, typically call for at least 20% down on a home mortgage. With mortgage rates at an all-time low, it might seem to make sense to keep your money in the bank and put less down. But a loan-to-value ratio of less than 80% means you'll be charged something called private mortgage insurance, which can add hundreds to your monthly mortgage payment. You might even pay a higher interest rate. Paying less might make sense for some people, especially if they have a compelling reason to buy a home but can't afford 20% down. But in most cases, follow the advice of the real experts at your bank and not some dude on TikTok.
See: 21 Life Hacks from Warren Buffett That Anyone Can Use
Find: Steal These Money Secrets from 25 Millionaires Under 25
Myth #3: Avoid Taxes by Starting an S Corp.
An S corporation is a corporate tax structure that can make it easier for small businesses to manage their money and avoid self-employment tax. However, you still have to pay taxes on the profits from your business, and you have to pay Medicare and Social Security taxes on the salary you draw from your business.
Make Your Money Work for You
And if you don't actually have a business, you can't just start an S corp. to write off your vehicles, travel or other expenses. That's just illegal.
Bottom line: Don't believe everything you read on social media, and be especially wary of taking financial advice from anyone who is not a financial advisor or bona-fide expert in the field.
More From GOBankingRates:
Make Your Money Work for You