These Beauty Hacks Will Save You Big Bucks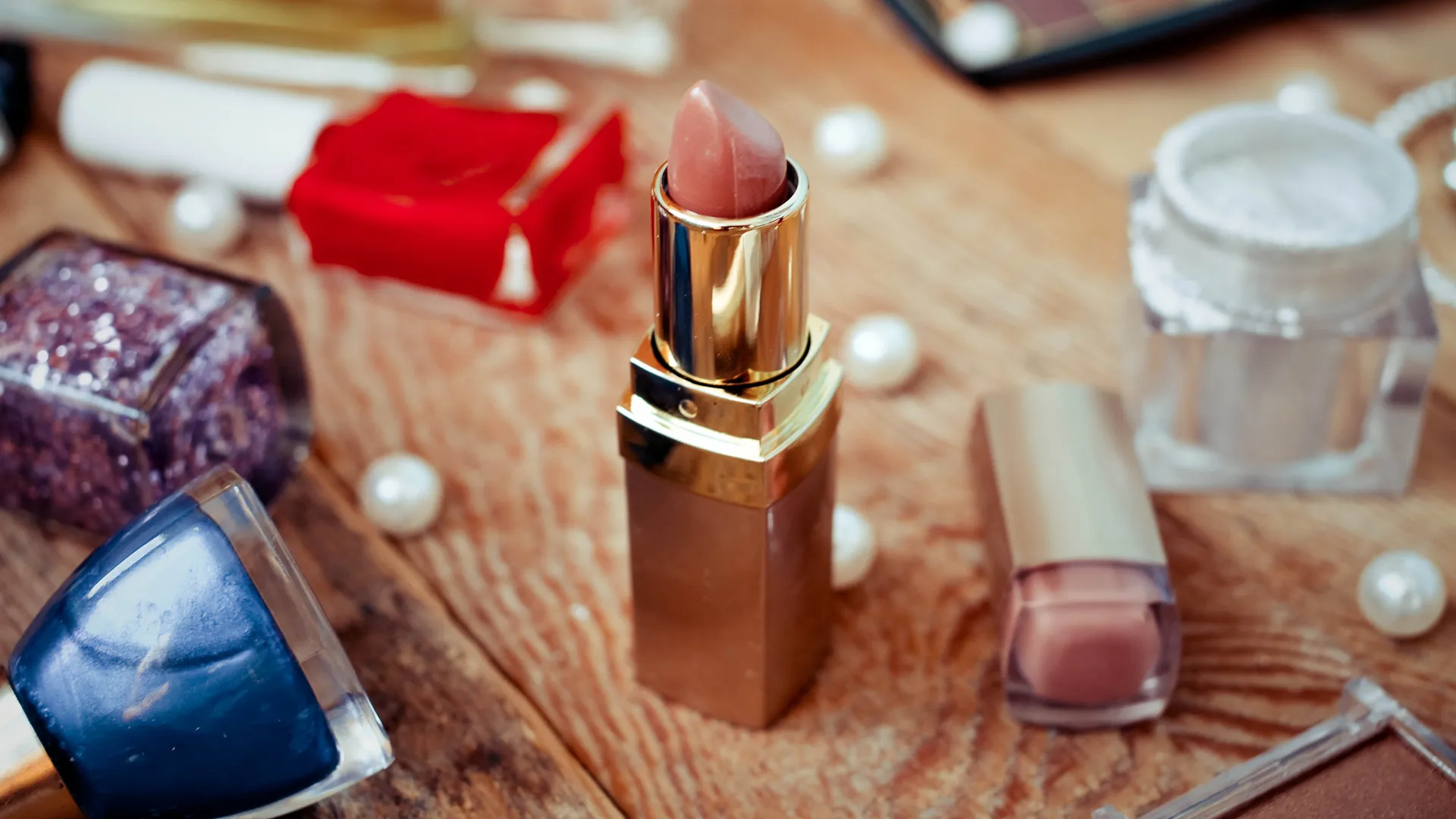 Make Your Money Work for You
1. Baking Soda Scrub
Reveal your skin's natural beauty with baking soda.
What you will need: Two words: baking soda.
How much it costs: Boxes of this kitchen staple cost about $1 at a local grocery store.
How much you save: At least $2, depending on the cost of the facial scrub you are replacing.
Print and TV makeup artist Alison Raffaele Tatem suggests giving skin a gentle scrub — with baking soda — to reveal the new skin underneath. "Turn any cleanser into a micro-exfoliating scrub by adding one to two teaspoons of baking soda," she said. "Be sure to rinse well and moisturize afterward, as this treatment can be slightly drying."
In the palm of your hand, blend the baking soda with a dollop of your cleanser, and then massage onto damp skin and rinse. Your skin will feel baby-soft, and the flakes will be gone.
2. Aluminum Foil Mask
Aluminum foil is a staple in many life hacks, including personal care.
What you will need: One simple ingredient: aluminum foil.
How much it costs: The standard Reynolds Wrap costs approximately $3 for a roll at Walmart, with store brands clocking in at even lower prices.
How much you save: Amazon sells a freezer facial mask — which works on the same principle as an aluminum foil mask — for about $16. Savings will vary, depending on how often you use the product.
Sometimes your skin is in need of a refreshing face mask, but you don't have one on hand or can't score a free sample. New York-based makeup artist and brow master, Ramy Gafni, is the author of "How to Fake Real Beauty: Tricks of the Trade to Master Your Makeup." He suggests using frozen aluminum foil as a firming face mask.
"Cut out eye and nose holes from a sheet of aluminum foil," he said. "Place the sheet in the freezer and, once it's frozen, press it onto your face for 10 minutes or so. The cold foil will tighten pores, reduce puffiness and leave you with a tightened complexion. It's also a great hangover helper."
Spend Wisely: 16 Splurges That Save You Money in the Long Run
Make Your Money Work for You
3. Perfect Match Tinted Moisturizer
Not only is it one of the easiest beauty hacks ever, but this trick also helps prevent makeup waste.
What you will need: Pick up a travel bottle and your regular face moisturizer for this hack.
How much it costs: The travel bottle will run you about $1 at your local drugstore.
How much you save: Drugstore tinted moisturizers range from $7 to $15 per bottle.
Kevin James Bennett, Emmy-winning makeup artist and beauty expert, said, "Foundations that are too light, too dark or even the wrong undertone — too pink or too yellow — can still be useful and will look fine as a tinted moisturizer. Using a moisturizer with SPF will create a great tinted sunscreen."
He suggests using a travel bottle to mix one part foundation with two to four parts moisturizer and shaking well before each use. The moisturizer will make the coverage of the foundation a lot more sheer and forgiving.
Look: People Spent a Lot on These Streaming Services in 2020 — and Here's What They Watched
4. Earn Your Wings
Beauty hacks like this one turn makeup application into a breeze.
What you will need: Just a roll of Scotch Magic Tape — and your favorite liquid or gel eyeliner.
How much it costs: About $1.71 at Walgreens for a single roll.
How much you save: They say time is money — and you'll save a lot of time when you use this hack.
If you love the look of winged eyeliner but despair at being able to draw a perfectly straight line, no worries — you probably have what you need for this hack in a drawer somewhere. Take a small piece of tape and gently press it along the outside of your lower lash line. This provides a guide for drawing the perfect wing.
Make Your Money Work for You
5. Dewy Skin
Sometimes the simplest beauty tips are the best.
What you will need: A facial mist, like Mario Badescu Rosewater Facial Spray.
How much it costs: The much-beloved Badescu spray retails for $7 at Ulta.
How much you save: The price difference between facial mists can be significant: The two mentioned here differ by $42.
Most of us have had the experience of carefully applying makeup only to find that, upon final inspection, it looks dry and cakey. Gina Way, a veteran beauty writer, suggests trying a face mist makeup hack that works for her.
"As a finishing touch — to make my skin look fresh and totally un-makeup-y — after I've applied makeup, I rinse my hands with ice-cold water," she said. "Then I towel-dry them so they're slightly damp. Then, I spritz a face mist, like Caudalie Beauty Elixir ($49), on one palm, clap my hands together and place them lightly over my face and neck. This adds the tiniest bit of moisture and radiance."
Things You Love: These Are the American Brands Millennials Love
6. Lackluster Lash Treatment
This DIY makeup option makes the most of mascara.
What you will need: A loose setting powder, like e.l.f. Studio High Definition Powder.
How much it costs: e.l.f.'s powder retails for $6 at Walgreens.
How much you save: This hack can make a mediocre mascara perform like an expensive department store brand. You'll be saving at least $10 or more.
If you're looking to give your lashes a lift, try this beauty tip from celebrity and fashion makeup artist Quinn Murphy: "If you want to add volume and thickness to your lashes, take a spoolie eyebrow brush and dip it in loose setting powder," he said. "Then brush the powder through your lashes. Follow with mascara, and you will notice fuller, more dramatic lashes."
Make Your Money Work for You
7. Concealer for a Matte Lip
Cheap makeup hacks help products do double-duty.
What you will need: A concealer that matches your skin tone, plus your favorite lipstick.
How much it costs: Drugstore concealers typically range from $5 to $14, depending on the brand.
How much you will save: You can save the cost of a matte lipstick, which can run anywhere from $5 to $13 at a drugstore.
If you want a matte lip, don't buy a new lipstick until you've tried this hack from makeup artist Pat McGrath. Dab some concealer on your lips, let it set a minute and then apply your favorite lipstick. Not only will you save money by not having to purchase another lip color, but you'll also avoid the drying effect that many matte lipsticks can have.
8. Red Lip Fix
Natural makeup and skin-care solutions are often the best.
What you will need: A few teaspoons of raw cane sugar and honey are all that this hack calls for.
How much it costs: About $8 for 32 ounces of raw sugar and $14.99 for 24 ounces of honey on Amazon.
How much you save: Walgreens sells a sugar-based lip scrub for $10.49 for 0.42 ounces. The scrub described below will cost you pennies per ounce.
Sometimes you're in the mood for a vibrant red lip, but if your lips aren't in the best condition, red can look a bit ragged. Murphy offers the following makeup hack: "If you want to wear a red lip but have very chapped lips, put raw cane sugar into a pea-sized amount of honey. Massage into the lips in small circular motions and then wipe off. Apply a lip balm, and when your lips are moisturized, apply your red lipstick."
9. DIY Dry Shampoo
A chaotic and busy lifestyle sometimes leaves no time for a shower.
What you will need: This works with either baby powder or loose face powder if you have extra on hand.
How much it costs: About $1.50 for a container of baby powder — the face powder isn't as cost-effective, but it would also work in a pinch.
How much you save: Cheap dry shampoos are around $5 at Walmart, and more expensive options are available at Sephora for anywhere from $12 to $29.
If your hair is looking limp but you don't have time for a proper shampoo, baby powder can substitute for a dry shampoo. "Sprinkle the powder onto your scalp in sections and brush through your hair," said Gafni. "The powder absorbs excess oil and adds volume."
When attempting this hack, apply the powder sparingly at first, so you don't overdo it and leave your roots looking dusty. This trick is especially effective for oily scalps.
Make Your Money Work for You
10. Static Relief
One of the simplest life hacks can remedy a really annoying problem: hair static.
What you will need: A box of regular dryer sheets will get the job done.
How much it costs: Most sheets retail for $2.50 at the grocery store, but you can even find them for $1 at various dollar stores.
How much you save: Time and frustration.
Hair can develop static, especially in dry, cold weather. To prevent your hair from standing on end, Raffaele-Tatem suggests rubbing a dryer sheet on the head to eliminate static cling. The anti-static ingredients in the sheet help to tame the hair. They also help control static when rubbed directly on clothes. "Works every time," she said.
11. Swap Paper Coffee Filters for Oil Blotting Papers
This beauty hack can save you both money and skin irritation.
What you will need: Just a simple pack of paper coffee filters.
How much it costs: Cost varies by brand, but you can get a pack of 200 filters for approximately $2 at Target.
How much you save: A 50-count pack of Clean & Clear blotting tissues is $4.50 on Amazon. You save at least a few bucks when you opt for the filters.
Oil blotting papers are a great way to quickly remove shine from your face without disturbing your makeup. Unfortunately, some brands add scents, powders or other additives to their blotting sheets that can irritate your skin. But beauty blogger Caitlin Corsetti has found a perfect solution: Paper coffee filters.
Coffee filters are unscented and absorb oil well. Fold a few up and place them in an envelope or cosmetic bag. When you need a touch-up, open one of the filters and gently blot — don't wipe — your face.
Product Warranties: 50 Brands With Lifetime Warranties
Make Your Money Work for You
12. Clean Your Blenders and Brushes with Dawn Dish Soap
You don't need special cleaners for your makeup brushes.
What you will need: A bottle of Dawn, some water and your makeup sponges, blenders and brushes will do the truck.
How much it costs: A 21.6-ounce bottle of Dawn goes for $2.79 at Walgreens.
How much you save: Ecotools brush cleaner is $4.69 for 6 ounces on Amazon.
Your precious blenders, brushes and liners perform better when you keep them clean. Although you could spend money on pricey brush and sponge cleaners, many experts — like beauty editor Chloe Metzger — swear by Dawn's effectiveness. Just add a few drops to a bowl of water, then clean your brushes as usual and rinse them under the tap. For sponges and blenders, work a drop or two into the wet sponge, then allow it to soak for 30 minutes in warm water. Rinse thoroughly after the soak.
13. Revive Your Skin with a Coffee Scrub
Wake up and smell the coffee with this beauty boost.
What you will need: Ground coffee, oil — coconut and olive are both popular — and a jar with a lid. Depending on the recipe you use, you might also need coarse salt or sugar.
How much it costs: A recipe that includes coffee, coconut oil and raw sugar will run you $5.32 for about 8 ounces of scrub when made with ingredients purchased from Amazon or even the Dollar Tree. You should be able to buy a jar for less than a dollar if you don't already have one that you can use.
How much you'll save: The least expensive coffee scrubs sell for $14.49 for 8 ounces on Amazon. You'll save half the cost when you make your own.
Coffee scrubs are all the rage these days: They smell great and exfoliate effectively. Plus, coffee grounds are biodegradable. There are dozens of recipes for coffee scrubs on Pinterest, and most incorporate three ingredients or less: coffee, oil and sometimes coarse sugar or salt. Find a recipe that you like and try it out.
More From GOBankingRates
About the Author