20 Ways You're Throwing Away Money and How to Fix It
Brought to you by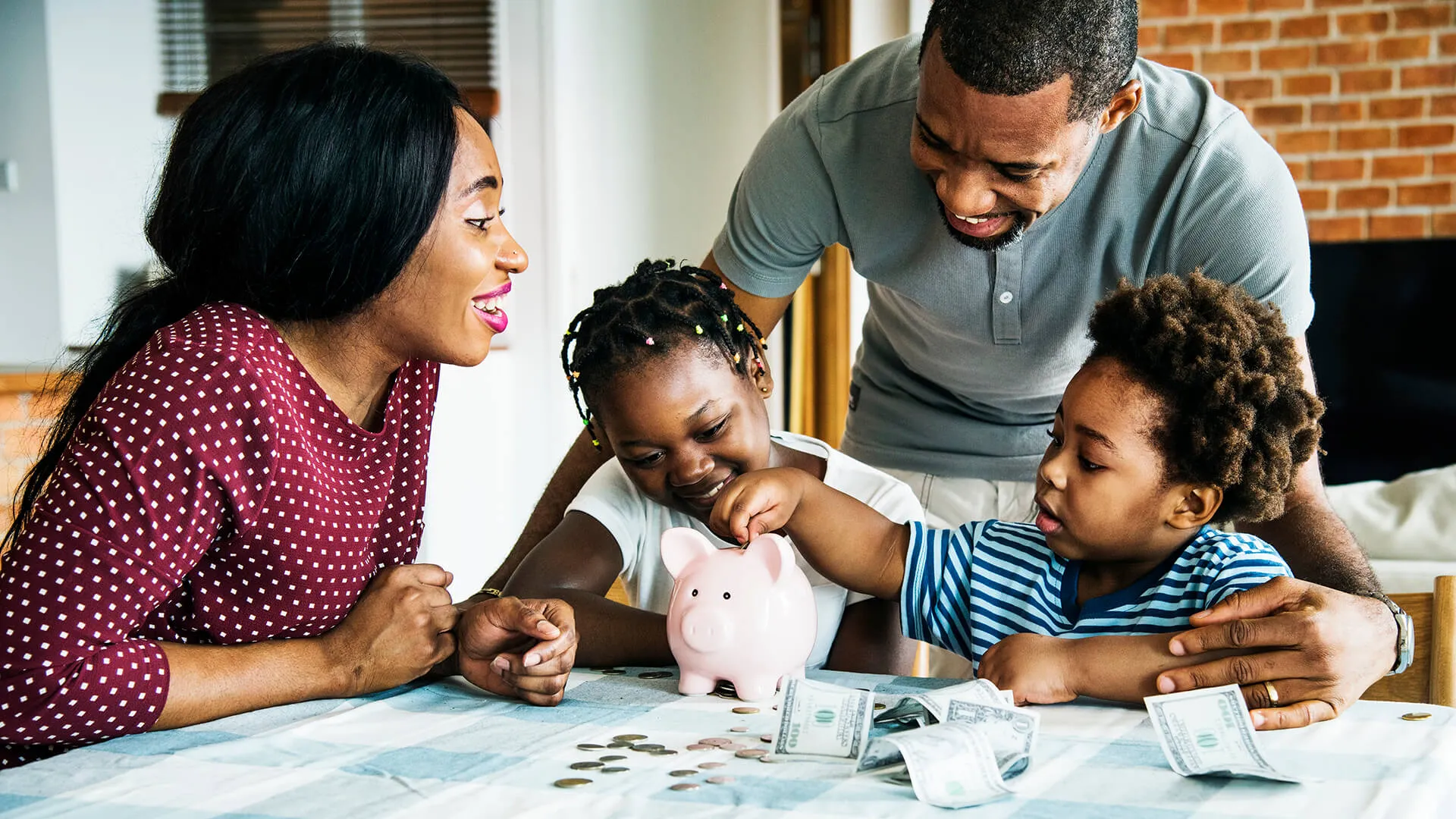 1. Paying Checking Account Fees
It's your money – you shouldn't be charged to use it. If you really want to take your money further and save, look for a checking account with no fees so your money stays where it belongs — in your account. An excellent option is the T-Mobile MONEY Checking Account with zero account fees. That's right, no account fees, including no overdraft fees.
The Un-carrier looks for ways to ease pain points everywhere, and big banks fit the bill. T-Mobile MONEY is built to be mobile-first so you can do all the things you need to do every day with your checking account right from the app – make mobile check deposits, set up direct deposit, pay bills, send a check and pay with a mobile wallet. There are no monthly account fees, no overdraft fees, and no transfer fees, plus no fees at over 55,000 in-network Allpoint® ATMs1 worldwide and no fees from T-Mobile for using out-of-network ATMs.
Not to mention, T-Mobile MONEY customers earn industry-leading interest and can get paid up to two days early with payroll direct deposit2.
Make Your Money Work for You
2. Trying To Time the Stock Market
When stocks are on the rise, it's tempting to think you're smart enough to know when to get in and out to make a killing. But this move is one of the worst mistakes rookie investors make.
Experts say it's nearly impossible to do this correctly every single time. After all, you need to be right twice — when you get out of the market and when you get back in.
3. Paying Full Price for Gas
Even though gas prices aren't at their highest, you might not be taking advantage of free ways to drive the bill down further, such as by using rewards credit cards for cash back. Make sure to pay off your balance every month to avoid interest charges or late fees that'll eat up any rewards you earned. You can also use the GasBuddy app to find the lowest gas prices in your area.
4. Not Using a High-Interest Banking Account
Having a high-interest banking account, like T-Mobile MONEY, can be a huge boost in growing your money more quickly than with a traditional account at a big bank.
If you're looking for a banking option with strong rates to supercharge your account, consider T-Mobile MONEY.  Customers earn APY (annual percentage yield) on saving and checking balances. Further, T-Mobile wireless customers can earn an industry-leading APY3 on balances up to $3,000 – 50 times higher than the average interest rate for U.S. checking accounts4 – and APY% on every dollar over that. Plus with T-Mobile MONEY, you'll avoid all those big bank fees and overdraft charges.
The average savings account interest rate is 0.07%, according to the Federal Deposit Insurance Corp., but high-interest savings accounts can offer rates that are much higher – even reaching 2.50% or better, which can really add up to make a difference.
Make Your Money Work for You
5. Throwing Money Away on Layaway
While layaway might seem like a sensible way to hold onto something you want to buy, it's not always a smart way to net savings. That's because layaway locks you into a certain price and — if ultimately financed by a credit card — additional interest charges.
6. Paying Sales Tax
Sales tax can add up over the year, especially in places such as Chicago, where it's a hefty 10.25%. But thankfully, many states offer tax-free shopping weekends, which would be a good time to make any major purchases. Keep an eye out for these opportunities to take advantage of tax-free shopping.
7. Paying ATM Fees
Another major pain point: ATM fees. And just as T-Mobile MONEY is tackling big bank pain points related to account fees and industry-leading interest rates, fee-free accessibility to ATMs is one more way the Un-carrier is changing the game.
T-Mobile MONEY customers have access to more than 55,000 fee-free Allpoint® ATMs worldwide and no fees from T-Mobile for using out-of-network ATMs. Further, T-Mobile wireless customers are eligible for Got Your Back5 overdraft protection up to $50, allowing you to withdraw with no worries.
Don't settle for paying fees when there are better options available. With no monthly fees, no overdraft fees, no transfer fees, no-fee Allpoint® ATMs, no T-Mobile MONEY out-of-network ATM fees, and no minimum balance requirements, T-Mobile MONEY puts you and your money first.
8. Running Up Balances on High-Interest Credit Cards
Don't get carried away with frivolous purchases — the last thing your wallet needs is a shopping spree. Credit cards can put you on a hamster wheel where making minimum payments barely nibbles at the balance.
If you do have a high credit card balance, don't fear — you can erase it by prioritizing it and not adding to it.
9. Ignoring In-Store Savings Apps
Many retailers and drugstores, including Target, Walgreens and even T-Mobile, have smartphone apps that help you find coupons and discounts on your purchases. Ignoring these apps could keep extra dollars on your bill, so pull out the smartphone as you make your shopping rounds.
10. Lacking a Clearly Defined Plan
From shopping trips to investment moves, it's futile to sweep the numbers under the rug and hope for the best. You need a plan to get the most out of your money and avoid costly errors.
Part of your financial planning process should include having an emergency fund, and the best way to build one up is through a high-interest savings account. This way, all the money you put in will accrue interest at a high rate, so you'll be financially prepared for any curveballs life throws your way.
11. Spending Too Much While Eating Out
Sure, you don't know how to make Thai food and don't feel like cooking dinner. But consider how that attitude drains your wallet over time.
Say you eat out for lunch five times a week and spend $15 on each meal. That's $3,900 you spend a year. By eating out for lunch just two times a week instead of five, you save $2,340.
12. Closing the Box on 'Open Box' Savings
A great way to save money when shopping online marketplaces such as eBay is to see if a vendor has cheaper, brand-new "open box" products, which are returned items that have been inspected and put back on shelves by retailers.
13. Not Clipping Grocery Coupons
Whether you need to stock up on snacks or cereal, don't forget to check your newspaper for this week's coupons. If you don't have access to the newspaper, check out the store's circular and other special offers on products you buy every day so you aren't paying extra on each grocery run.
14. Skipping Important Warranties
Vehicle warranties can cover some of the costs of many common car repairs and end up saving you money in out-of-pocket expenses every time you head back to the dealership or garage. Seek out a warranty you can afford, but read the fine print — some third-party warranty providers often have many restrictions and limitations.
Along with that, make sure your smartphone is protected with at least a basic phone warranty. That way, you don't rack up a bill of a few hundred dollars just to replace a cracked screen or a power button.
15. Making Pricey Credit Card Balance Transfers
If your favorite credit card issuer is offering you a low-interest or zero-interest balance transfer, don't make the mistake of transferring thousands of dollars over without reading the fine print. Many credit card companies charge balance transfer fees as a percentage of the total transfer, so you could end up paying a few hundred dollars in transfer charges that negate the benefits of a lower interest rate.
Take the time to calculate the total cost of the balance transfer so you don't end up making an expensive decision in an effort to consolidate debt.
16. Tapping Your Retirement Fund for Extra Cash
Dipping into your retirement fund to finance emergencies is one thing — financing a kitchen renovation or taking a cruise with your retirement dough is another. Not only might you run into high penalty fees, but you'll also miss out on the compound interest you would have earned on whatever money you take out.
If you want to save for a home improvement project or vacation, a better way to do this is with a high-interest savings account. High-interest savings accounts allow your funds to compound at a high rate, but there's no penalty for making withdrawals whenever you want to.
17. Not Signing Up for Email Offers
When you've found your new go-to online retailer for home furniture, personal care items or makeup, don't pay the full retail price on your first order. Many online retailers will offer a discount on your first order if you sign up for their email newsletter. And other stores send freebies, exclusive discounts and special offers to email subscribers throughout the year.
If you miss out on these offers, you could be paying extra on your first and future orders.
18. Not Using All Your Warehouse Club Benefits
You make the effort to pay your annual membership dues, so take full advantage of warehouse club member benefits — beyond having access to the store.
From discounts on eyeglasses to travel, you can save money on a variety of services and products. Review your membership agreement to learn more about perks beyond grocery, clothing and household item discounts available to you.
19. Missing Bill Payments
If you don't open your mail regularly or keep track of bill due dates, it's easy to fall into the trap of playing catch-up when you realize your bills are overdue.
Most companies will charge you a late fee, and some credit card companies might cancel your promotional rate if you fail to pay on time. Do this long enough and the late payments could show up on your credit report and lower your credit score.
20. Ignoring Rebate Offers
It's easy to miss rebate offers that are not heavily advertised in-store circulars or even listed next to an item for sale. But before you make a purchase, ask the retailer if there are any manufacturer's rebates available. Then, compare prices online and offline so you're paying the lowest possible price.
More From GOBankingRates
Lou Carlozo and Gabrielle Olya contributed to the reporting for this article.
1See additional ATM details. The location, availability, and hours of operation of in-network Allpoint® ATMs may vary by merchant and is subject to change.
2Subject to description and timing of the employer payroll-based direct deposit, we typically make funds available the business day received, which may be up to two days earlier than scheduled.
3All customers earn 2.50% annual percentage yield (APY) on all Checking and Savings account balances per month. Qualifying customers can earn 4.00% APY on balances up to $3,000 and 2.50% after that on Checking accounts with qualifying T-Mobile service, perks registration, & at least 10 qualifying purchases per month using your T- Mobile MONEY card. APYs are accurate as of 12/01/22 but may change at any time at our discretion. Fees may reduce earnings. See APY details at https://www.t-mobilemoney.com/en/home.html
4Based on information provided by the FDIC as of Dec. 1, 2022.
5Available only for Checking accounts and T-Mobile wireless customers with a line on a qualifying postpaid plan who have registered for perks. Got Your Back overdraft protection will begin once at least 10 qualifying purchases using your T-Mobile MONEY card have posted to your Checking account before the last business day of the month. You are only required to meet this purchase requirement once to receive Got Your Back benefits. See "Got Your Back" Terms and Conditions for more details.

BEFORE YOU GO
See Today's Best
Banking Offers