10 Cost-Friendly Ways To Support Working Moms This Mother's Day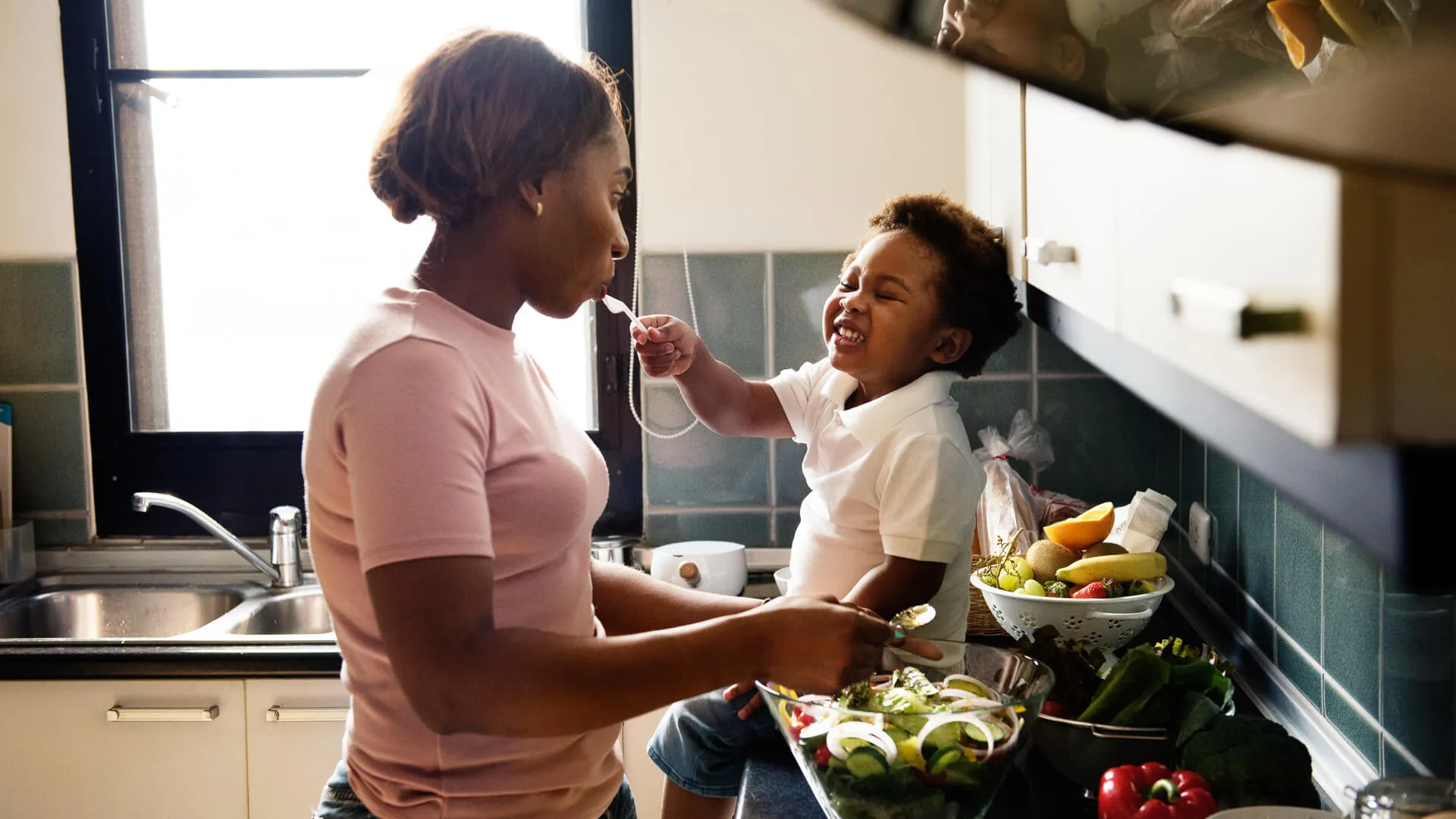 Sunrise-Simulating Alarm Clock: $49.99
The blare of the alarm clock can be too jarring as a way to wake up. Instead, working moms, who often have to rise early before their kids, can benefit from a gentler approach. The Philips Smart Sleep sunrise-simulating alarm clock wakes Mom with gentle light and low sound, both of which will increase in strength until she turns it off. It's clinically proven by physicians and pharmacists to create a healthy sleep routine. It also comes with a 90-day no-hassle, money-back guarantee from Philips.
E-Reader: From $64.99
A busy mom might not have time to stop and browse at a local bookstore (and many might still prefer to limit their time in stores due to the pandemic). E-readers are the perfect way for Mom to read her favorite books digitally without ever leaving her house. These products range in quality and price. A basic Kindle from Amazon starts at $54.99 but its Paperwhite version, which is not backlit, and thus easier on the eyes, is $104.99. Kobo's Clara runs $149.99 and is great for people who prefer to check out digital books from libraries. And Barnes & Noble's NOOK GlowLight 4 is $129.99.
Make Your Money Work for You
Temperature-Controlled Heated Mug: From $36.99
By the time a working mom gets both her kids and herself ready in the mornings, it's likely her coffee has run cold. If she's commuting into a physical workplace, cold coffee is a likely result. Why not get her a temperature-controlling travel mug? For just $36.99, try the Lejieyin smart temperature control travel coffee mug that plugs into a car's electrical socket. For a real splurge, Eastmount's rechargeable, battery-operated warming travel mug runs at a steeper price point: $129.99.
Weighted Blanket: From $25.00
The gift of the year for busy, stressed-out moms may just be the weighted blanket, a blanket that does more than just keep you warm, but, through small weights sewn into the fabric, imbues a positive, calming effect to the autonomic nervous system. At Target, you can find a variety of weighted blanket types in a range of prices, colors and fabrics, starting as low as $25.00. For the high-end blanket, Gravity blankets start at around $249.99
Clothing Subscription Boxes: From $10 (Plus Cost of Clothing)
Between busy work and parenting activities and the COVID-19 pandemic, shopping for clothes may have become more of a hassle than a pleasure for working moms. Gift a mom a clothing subscription box, which allows her to work with a stylist online directly to pick clothes that she'll receive by mail, typically on a monthly cadence, without her ever having to step foot in a store. Mom keeps what she likes and sends back the rest. Stitch Fix requires a $20 styling fee plus the cost of whatever clothes she keeps. ThredUp, which consists of gently used clothing, for the more sustainable mom in your life, has a $10 styling fee for its "Goody Boxes."
Make Your Money Work for You
Sleep Eye Mask: $19.99
Getting a good night's sleep is essential for working moms. Sometimes, between lights left on in the house, to people using technology at night, Mom just needs to block out all sensory stimulation to sleep more deeply. The MZOO sleep eye mask has a comfortable design to take pressure off the eyes while it provides restful darkness.
Eco-Friendly Lotion Bar: $15.50
If the mom in your life is working outside the home, she's probably sanitizing and washing her hands frequently, which can lead to dry hands at best, cracking and chapping at worst. Gift her with an Ethique butter block — lotion in a neat little square that comes without any plastic packaging, which beautifully moisturizes dry skin.
Acupressure Mat and Pillow: $24.99
Relieving stress can be one of the biggest challenges for working moms. Fortunately, the ProSource Fit Acupressure mat and pillow offer a unique kind of stress and pain relief, by stimulating pressure points on the back, neck and head, and it encourages moms to lie down at the end of a long day.
Silk Pajamas: $198
Silk PJ's are a great way to rest in luxury, and what mom doesn't deserve that? This Lunya set is thick without feeling too heavy. Plus, you can easily throw it in the wash whenever you need to, no special cleaning required. 
Heatbag: $60.00
Take a load off with this Ostrichpillow Heatbag that soothes aching muscles and relieves joint pain. Moms can relax at the end of the day with this super soft pouch that can be warmed up or frozen to soothe however needed. 
More From GOBankingRates
Sam DiSalvo contributed to the reporting for this article.

BEFORE YOU GO
See Today's Best
Banking Offers