10 Replica Items on Amazon That Are Cheaper Than Brand Names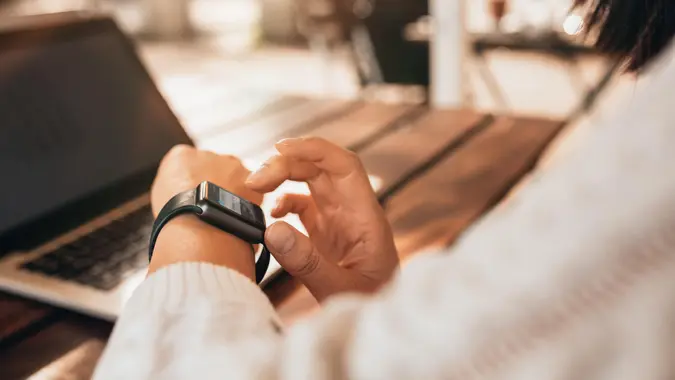 Jacob Ammentorp Lund / Getty Images/iStockphoto
In today's fast-paced e-commerce universe, finding quality products that don't break the bank is a priority for many shoppers.
Amazon, a renowned online shopping hub, is filled with a plethora of replica items that offer affordability without skimping on quality. Here are ten specific replica items available on Amazon that give brand names a run for their money:
HOK Smartwatch
The HOK Smartwatch offers similar functionalities to premium brands, including health monitoring and notifications, at a fraction of the cost of an Apple Watch.
HOK Price: $39.99
Apple Price: $150.00
MuveAcoustics Drive Wired In-Ear Earphones
These earphones provide clear sound quality and a comfortable fit, rivaling more expensive options like Beats or Bose earphones.
MuveAcoustics Price: $16.99
Bose Price: $229.00
SQLP Mini Purse
Fashionistas can enjoy the chic designs of the sqlp mini purse, reminiscent of high-end brands like Michael Kors, without the hefty price tag.
SQLP: $17.99
Michael Kors: $89.99
Enfmay Personal Mini Blender
This personal blender stands up against the NutriBullet, offering powerful blending capabilities for smoothies and shakes at a more affordable price. The Enfmay technically holds more ingredients and can be argued as a superior blender option.
Enfmay: $34.99
Nutribullet: $58.00
JETech Screen Protector for iPhone
Not many of us put too much thought in how we protect our iPhone's. We typically just pick the most popular option or buy the ZAGG ones at the Apple store. With JETech Screen Protectors, offering the same high-quality protection as ZAGG screen protectors at a lower cost.
Make Your Money Work for You
JETech: $6.99
ZAGG: $49.99
YOSUDA Indoor Cycling Bike
Get fit with the YOSUDA Indoor Cycling Bike, a more affordable alternative to the popular Peloton bike, with similar features and build quality.
YOSUDA: $233.99
Peloton: $1,650.00
Nicetown Blackout Curtains
Adorn your home with Nicetown Blackout Curtains that offer the same elegance and light-blocking ability as Pottery Barn curtains, but at a more budget-friendly price.
Nicetown: $28.98
Pottery Barn: $68.99
Lagunamoon Essential Oils Top 6 Gift Set
Enjoy the benefits of essential oils with the Lagunamoon Essential Oils Gift Set, a cheaper and equally effective alternative to the doTERRA essential oil sets.
Lagunamoon: $8.99
doTERRA: $66.67
Sabrent 4-Port USB 3.0 Hub
Expand your computer's connectivity with the Sabrent 4-Port USB 3.0 Hub, which offers similar performance and durability as the Anker USB hubs, but at a more affordable price.
Sabrent: $16.95
Anker: $44.99
Gloria Vanderbilt Women's Jeans
Stay stylish with the Gloria Vanderbilt jeans, a trendy and cost-effective alternative to more expensive brands like Levi's.
Gloria Vanderbilt: $12.00
Levi's: $35.00
In the diverse world of Amazon, these ten replica products showcase the possibility of obtaining items with excellent quality and performance at a more wallet-friendly price. However, buyers are encouraged to conduct detailed research, scrutinize product reviews, and ensure products meet their expectations and requirements before making a purchase.
Editor's note: This article was produced via automated technology and then fine-tuned and verified for accuracy by a member of GOBankingRates' editorial team.
Make Your Money Work for You
More From GOBankingRates