8 Affordable Holiday Items Available at Sam's Club Now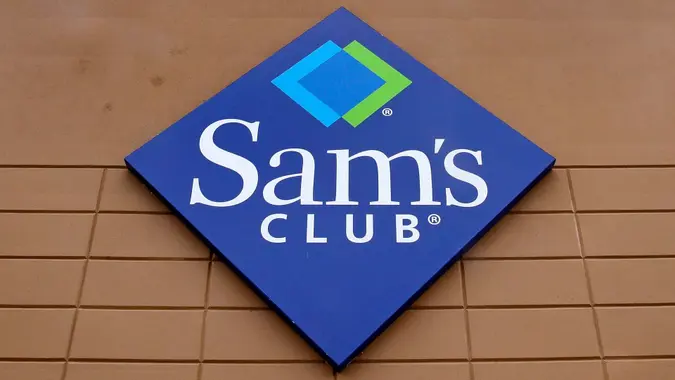 Charles Krupa / AP / Shutterstock.com
With Halloween now in the rearview mirror, it's full steam ahead into Thanksgiving and the winter holiday season. While celebrating can be a lot of fun, it can also strain your finances if you're not careful.
The good news is that you can find many affordable holiday items at Sam's Club now to enjoy the celebrations without breaking the bank. Some of the best deals include the following, based on online prices (though prices in-store may vary):
1. Member's Mark 12″ Pumpkin Pie
Price: $5.98
Sam's Club's in-house brand, Member's Mark, has an affordable pumpkin pie you can enjoy this Thanksgiving. At $5.98 for a pie with a 12-slice serving size, each slice comes in at only around $0.50.
2. Member's Mark 12″ Apple Lattice Pie (72 oz.)
Price: $10.98
The Member's Mark apple pie is a little more expensive than the pumpkin pie, but it's still a good deal, especially as it serves 16. This apple pie is also made without dairy or eggs, so if you have guests with dietary restrictions, this is a good dessert option.
3. Starbucks Medium Roast Ground Coffee, Holiday Blend (35 oz.)
Price: $13.98
You might need extra caffeine to keep up with all the holiday activities, and this bag of already-ground Starbucks coffee can help. At $13.98 for over two pounds, this bag can give you and all your guests a taste of the holidays for an affordable price.
4. Kraft Stove Top Turkey Stuffing Mix (6 oz., 6 pk.)
Price: $8.82
Make Your Money Work for You
If you want a fast yet affordable side dish this holiday season, consider this pack of Kraft Stove Top stuffing mix made with turkey broth. The pack contains six boxes, which each serve six, so the pack provides 36 servings total
5. Kinder's Turkey Bone Broth Gravy (4 oz., 4 pk.)
Price: $5.98
Speaking of turkey, the turkey bone broth gravy mix can give you an affordable way to add premium flavor to your holiday meals. The pack contains four 1 oz. mixes, which altogether provides 16 servings of gravy. The only other ingredient you need to make this gravy is water.
6. Organic Brussels Sprouts (2 lbs.)
Price: $4.88
This family-size two-pound bag of Brussels sprouts is a good deal for making a healthy side dish. As fun as it is to dig into decadent desserts over the holidays, Brussels sprouts can make for a cozy, tasty side dish for your holiday meals, especially when you add ingredients like chestnuts or pecans. 
7. Premium Jumbo Idaho Baking Potatoes (15 lbs.)
Price: $8.63
The holidays can involve a lot of potato eating, like if you're having mashed potatoes or latkes. And if you want to make these dishes from scratch, you can load up on 15 pounds of Russet baking potatoes for only $8.63. 
8. Member's Mark Hot Chocolate Bombs (7 pk.)
Price: $9.98
Lastly, if you're looking for a fun treat but still want to keep things relatively affordable, consider these Member's Mark Hot Chocolate Bombs. At less than $1.50 each, these make for a great holiday activity the whole family can enjoy. Or, you can provide the box as a gift. 
More From GOBankingRates
Make Your Money Work for You