5 Aldi Brand Products You May Regret Buying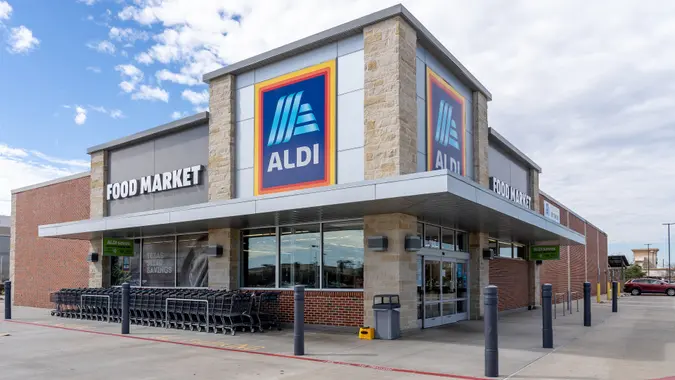 JHVEPhoto / iStock.com
When it comes to budget-friendly grocery shopping, Aldi has become a go-to destination for many cost-conscious consumers. Known for its no-frills approach and discounted prices, Aldi offers a wide range of products, including its own line of private-label brands. Among these brands, Aldi has gained a reputation for offering affordable alternatives to popular name-brand items. However, not all Aldi brand products are created equal, and there are instances where shoppers may find themselves regretting their purchases.
This is not to say that all Aldi brand items are inferior, as many have garnered positive reviews and loyal followings. However, being aware of certain products that may not live up to expectations can help shoppers make more informed choices during their next grocery run. From food items to household essentials, we explore instances where shoppers have experienced disappointment or found that the Aldi brand fell short in terms of taste, quality or performance.
Aldi Brand Robotic Vacuum Cleaner
While it is attractively priced at $149, Aldi shopper Mike Hagley shares that the vacuum's suction power is "insufficient, leaving behind dirt and debris." Additionally, the robotic features may not be as advanced or intuitive as other higher-end models on the market. If you're looking for an effective robotic vacuum, Aldi's option might not be the best one. 
Aldi Brand Canned Vegetables
According to Aldi shopper Melanie Lewis, Aldi's canned vegetables, specifically corn and green beans priced at 95 cents for 15-ounce cans, have received mixed reviews in her family in terms of flavor and quality. She shares that her kids won't eat them, complaining that the texture and taste are mushy and flavorless. While Lewis loves the price, she said it's not worth it if her children won't eat the veggies. She shared that she's had better success with brand-name canned veggies so while they're a bit more expensive, she's going to stick with them.
Make Your Money Work for You
Aldi Brand Frozen Fruits and Vegetables
Aldi's frozen vegetables frequently come at a lower price compared to name-brand frozen fruits and vegetables. For instance, you can purchase a 7-ounce bag of mixed berries for just $3.49. However, there is a trade-off as the quality of Aldi's frozen vegetables can sometimes be compromised. While the affordability is appealing, customers should consider the potential drawbacks when opting for Aldi's frozen vegetables.
Aldi Brand Bread
Despite being priced at only $1.45 for a 12-ounce loaf of white sandwich bread, Aldi's bread has been reported to be dry or have a peculiar texture. Additionally, freshness seems to be a concern, with Aldi's bread not maintaining the same level of freshness as name-brand alternatives. While the cost savings may be enticing, customers should weigh the potential trade-offs in terms of texture and freshness when deciding on Aldi's bread.
Aldi Brand Paper Towels
While Aldi's paper towels are cost-effective — $5.49 for six extra large rolls — some shoppers have found them to be less absorbent compared to other brands. They may not hold up well when dealing with spills or heavy-duty cleaning tasks.
More From GOBankingRates