Amazon Prime Hikes Free Shipping Minimum for Non-Members to $35 — Should You Become a Member?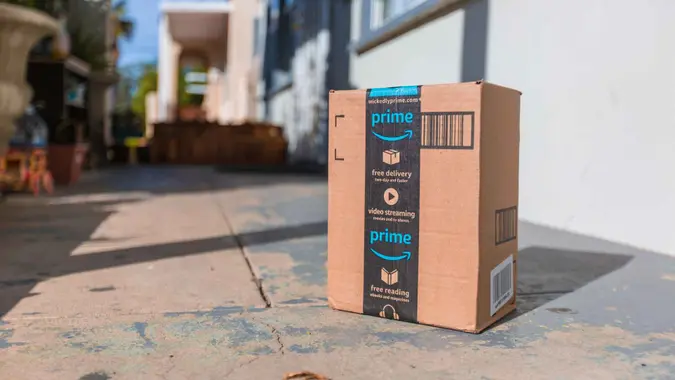 Jorge Villalba / Getty Images
For shoppers who want to avoid shipping charges on their online purchases, Amazon has historically made it easy. You can either spend a minimum of $25 to qualify for free shipping on most items, or you can join Amazon Prime, the membership that entitles you to free shipping and a host of other benefits.
Now, however, Amazon has announced that non-Prime members in some markets need to spend a minimum of $35 to qualify for free shipping, multiple sources have reported.
The EcommerceBytes blog confirmed the news with an email to Amazon. Spokesperson Maria Boschetti wrote back: "We continually evaluate our offerings and make adjustments based on those assessments. We're currently testing a $35 minimum for non-Prime customers to qualify for free shipping."
Users on Reddit said they had noticed the change dating back to Aug. 8, 2023. Apparently, the increase is being rolled out by zip code, so shoppers in specific regions may see the change while those in other regions can still snag free shipping with a minimum purchase of just $25.
Should You Subscribe to Amazon Prime?
Amazon Prime now costs $139 per year, a price hike of $20 from its original pricing. If you are thinking of subscribing just for free shipping, the new minimum price for free shipping for non-Prime members might make membership more enticing.
Two-day shipping for non-Prime members costs $5.99 per shipment, or free 4- to 5-day delivery on purchases that exceed the minimum cost ($25 or $35).
Make Your Money Work for You
If you make just two purchases per month and pay for 2-day shipping, you'd pay $144 per year, compared to $139 for an Amazon Prime membership. Of course, you could wait up to five days for your order. But one of the benefits of Amazon is to get the items you need quickly — without leaving your home to shop.
Plus, Prime membership offers a host of other benefits, including free access to the Prime Video streaming service, free games, a free Twitch channel subscription ($4.99 per month value), and access to two million songs on Amazon Music.
More From GOBankingRates