Amazon 'Subscribe and Save' Could Actually be Stealing from Your Savings Account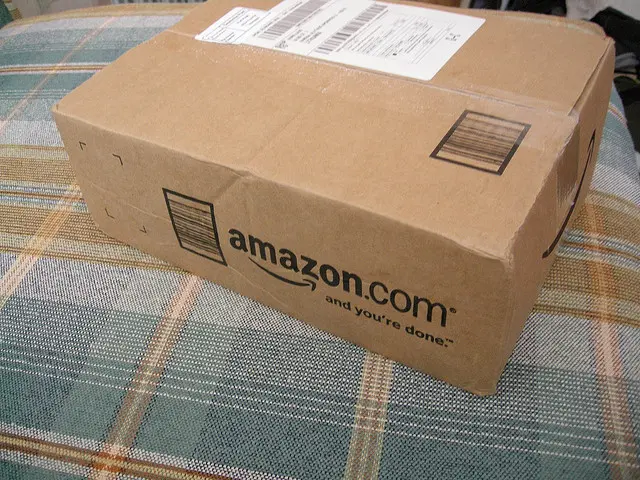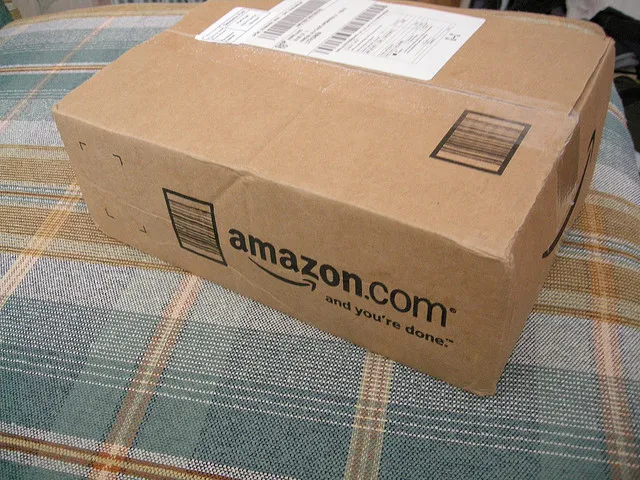 Saving money is on the minds of most Americans, which is why so many make a special effort to purchase items in bulk and join discount clubs. It's also the reason so many businesses are creating opportunities for consumers to access those savings.
One program to crop up in recent years is Amazon Subscribe and Save, which touts savings of up to 15 percent to members who meet specific criteria. But is this program as amazing as it seems, or is it possible that subscribers are actually losing dollars by committing to make purchases over the long term?
What Is Amazon Subscribe and Save?
If you are not accustomed to purchasing groceries and other household items online, or simply haven't heard of this program, you may wonder what is Amazon Subscribe and Save?
Amazon Subscribe and Save is a program launched in 2007 that offers discounts on items typically sold in bulk. In addition to a reduction in costs, the program offers free shipping.
The lower costs are offered in exchange for a subscription agreement that involves having specific items automatically shipped every one, two, three, four, five or six months.
But probably the biggest benefit of joining the program is paying no upfront fees to subscribe. Members only need to pay for items when they are shipped.
You can probably see the similarities between Amazon Subscribe and Save and memberships to wholesale clubs like Costco with one clear exception: Amazon subscribers don't have to worry about placing orders as they are placed automatically.
Make Your Money Work for You
With this and other conveniences, one would think there could be no downside to a program like Amazon's. However, great discount programs are not always as fantastic as they seem.
How Amazon Subscribe and Save Compares to Costco
Individuals trying to decide whether to join Amazon Subscribe and Save or stick with a traditional wholesale membership with a company like Costco have several pros and cons to weigh.
But before getting started, here are a few basics to know about Costco.
The company not only offers physical locations but allows members to shop for items on Costco.com. Items available online range from food to furniture.
So how does Costco compare to Amazon Subscribe and Save?
Amazon Subscribe and Save
Pros:
No upfront fees
Benefit of Amazon free shipping
5-percent discount on subscribed purchases
Save 15 percent on entire order when you receive five or more subscriptions on monthly delivery day
Cancel subscription at any time (no commitments, obligations or fees)
Cons:
Price fluctuations possible after acquiring subscription
Lose item discount and free shipping when purchasing items prior to scheduled shipment date with "Need more right away" option
Costco Membership
Pros:
Option to purchase items in person or online
Wider variety of items available
No restrictions on purchase dates
Highly competitive prices
Shipping and handling included in most costs
Make Your Money Work for You
Cons:
Upfront annual membership in addition to item purchase costs
The pros and cons of shopping with both Amazon and Costco show that it pretty much comes down to personal preferences when deciding which is best for you.
But for individuals who have decided that Amazon Subscribe and Save is better because of its discounts or free shipping advantage, it's best to take a closer look at whether these benefits really make a difference in money spent over the long run.
Is Amazon Subscribe and Save Really Helping Your Savings Account?
After reviewing Amazon forums and reviews of the Amazon Subscribe and Save program, it's apparent that one of the primary reasons individuals sign up is to gain access to discounts and free shipping.
But some have questioned whether the discounts actually mean paying less for the items purchased in the long run.
To examine whether the program is actually helping people stick to a budget, let's take a look at the cost of items offered via Costco and Amazon Subscribe and Save.
I first want to say that the two companies rarely offer identical items, making comparisons challenging. While items may be similar, finding identical matches is next to impossible.
For instance, Amazon offers Nature Made Super B-Complex vitamins at 360 count for $13.51 after the discount while Costco offers 460 count for $16.49. To get around the difference in count, I calculated the per-count cost, which for Amazon is $0.037 and Costco is $0.035.
Make Your Money Work for You
Since shipping is free for both products, Costco comes out slightly on top.
Now, looking at Huggies Snug and Dry diapers (size 4), a 192-count pack from Amazon is $44.83 with the discount while 180-count pack at Costco is on sale for $32.99, but the regular price is $38.99. The per-count cost for Amazon is $0.23 while Costco's per-count price on sale is $0.18 and regular price is rounded to $0.22.
Again, shipping is free for both products meaning Costco comes out on top again.
Now, before immediately assuming that Costco is always the better deal, keep in mind that Costco members must pay that $55 annual fee while Amazon members have no upfront costs.
But, remember that Costco members do have access to the full catalog of items with their membership, while Amazon Subscribe and Save offers a limited number of products.
It's important to also note that individuals who are interested in purchasing items with the Amazon Subscribe and Save program outside of the monthly delivery schedule lose their discount and possibly the free shipping for the purchase. Of course, Costco members take advantage of low costs and free shipping on most items at any time.
Another downside some Amazon subscribers have mentioned with the discount program is its fluctuating prices. After subscribing for an item, that item's costs can fluctuate at any time, however, Costco prices are also capable of changing.
So what's the verdict? Is Amazon's Subscribe and Save program actually saving you money on your regular purchases or essentially stealing from your savings account by offering products that come at cheaper prices elsewhere?
Make Your Money Work for You
On the whole, the program does appear to save money for individuals who are able to find the products they need and who also know they will only purchase these products no more than once a month.
Consumers who don't fall into the above category, may do better to stick with Costco or other discount programs that don't place restrictions on purchase frequency and product availability.
(Photo: Aurelijus Valeiša)