5 Best Things To Buy at Costco for the New Year That Fit in Your Budget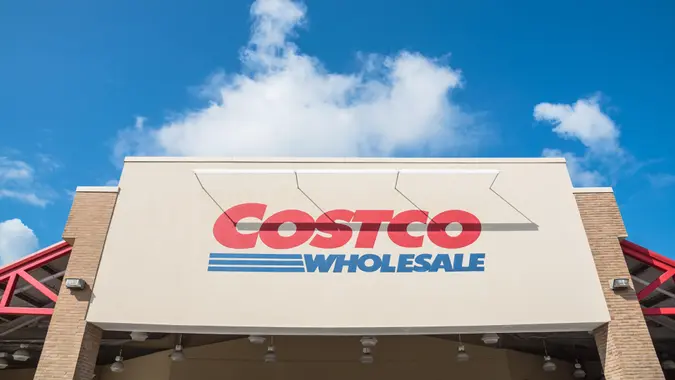 Trong Nguyen / Shutterstock.com
Whether your New Year's resolution is to improve your health and fitness, get organized or save money, Costco can help you achieve your goals. The warehouse club sells a number of health products, fitness tools and organizational items, many for less than what you would pay at other retailers.
Save More: 10 Things To Stop Buying in 2023
Helpful: Get Your Credit Score on Track With These 3 Tips for Success
Here's a look at the best things to buy at Costco for the new year that won't blow your budget.
1. SafeRacks Overhead Garage Storage Combo Kit
Make 2023 the year you finally get around to cleaning out and organizing your garage. This overhead garage storage kit can help you make the most of your space while keeping your garage clutter-free. The shelving unit adds up to 120 cubic feet of storage per rack, with room to store items both on the racks and hanging from the hooks below. The kit is currently discounted by $190 when you buy online through Jan. 23.
Make Your Money Work for You
2. Khombu Men's Trail Shoe
A comfortable shoe is a must if you want to reach your step goals this year. This trail shoe features a memory foam insole, a lightweight breathable upper and a durable outsole. Save $8 when you buy online through Jan. 22.
Take Our Poll: What's the First Thing You Would Do If You Won a Big Lottery Jackpot?
3. Optimum Nutrition Gold Standard 100% Whey Protein
Smoothies and shakes can be a healthy supplement to your daily diet. Stock up on whey protein at Costco while it's on sale through Jan. 22 — this deal will get you 80 servings for under $60.
4. NutriBullet Blender Combo
Need a blender to make those healthy smoothies? This NutriBullet blender has a 4.7-star rating and is currently $20 off when you buy online through Jan. 22. The convenient combo blender allows you to make large batches or blend in a single-serving cup when you're on the go.
5. Brita Champlain Water Filter Pitcher
If your New Year's resolution is to drink more water, it's worth investing in a water filter pitcher. This online deal gets you a 10-cup Brita pitcher plus two filters for $10 off the regular price, now through Jan. 22.
Make Your Money Work for You
More From GOBankingRates
Prices and availability are accurate as of Jan. 9, 2023, and are subject to change.
Make Your Money Work for You