11 Best Trader Joe's Fall Items for Under $5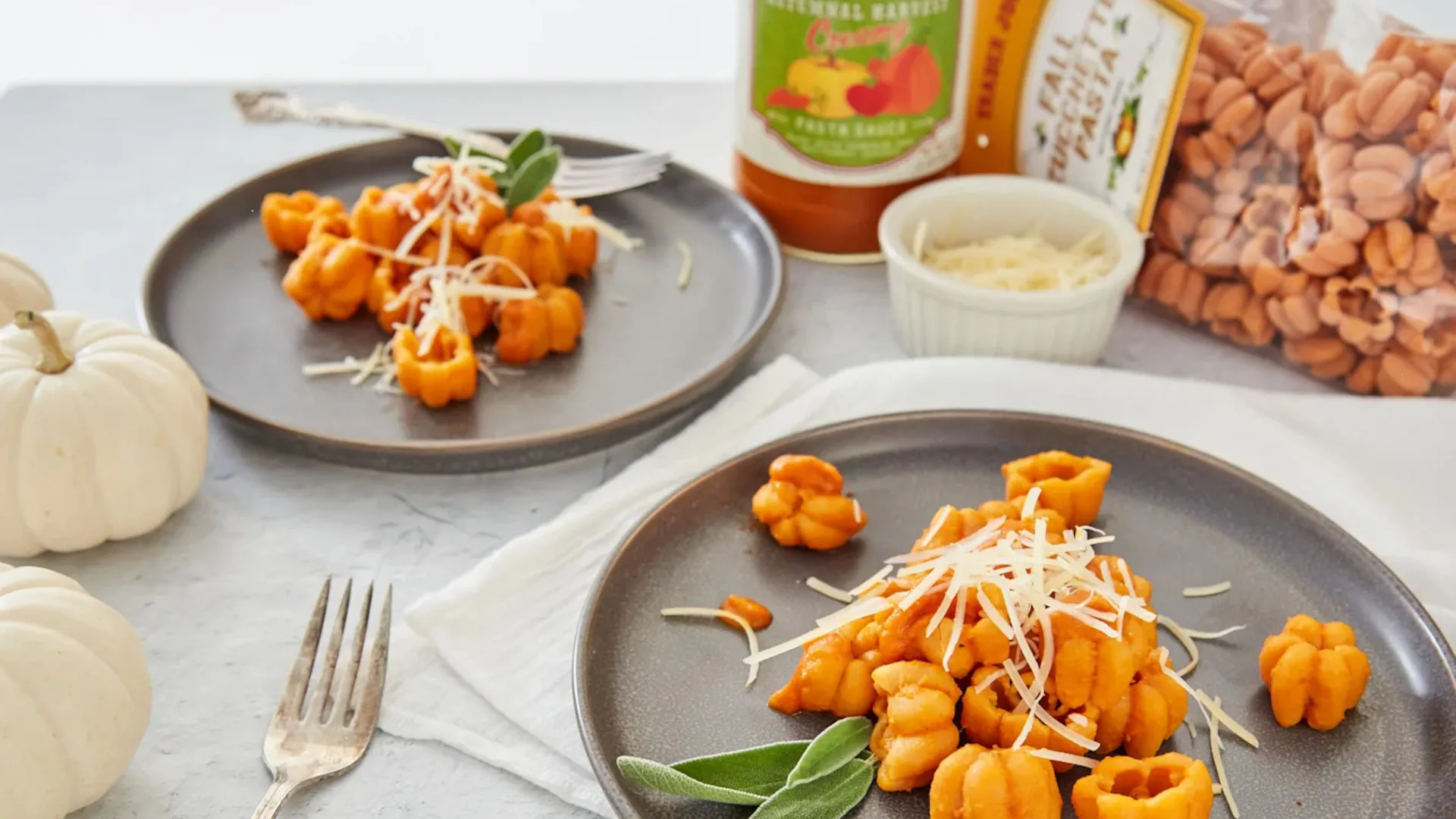 It's the best time of year for Trader Joe's shoppers — the aisles are now stocked with fall items highlighting the best flavors of the season.
The popular grocery chain is bringing back some fall favorites from years past and introducing some new, noteworthy items for fans of pumpkin, apple, maple and all things autumn.
Here's a look at some of the best fall items you can buy at Trader Joe's for under $5.
Apple Cider Donuts
Made at a family-owned bakery in Western Massachusetts, these donuts get their moist, fluffy texture and tangy flavor from their key ingredient — apple cider.
Honeycrisp Apple Granola
This limited-edition granola can be enjoyed on its own or with milk, or as a topping for your favorite yogurt or ice cream. The rolled oats-based granola features a combination of fall flavors, including dried Honeycrisp apple slices, cane sugar, honey, molasses, cinnamon, ginger, cardamom and clove.
Trader Joe's Spiced Cider
If there's a drink that epitomizes the fall, it's cider (which far predates the PSL). Trader Joe's version is rich in flavor, and at under $4, you can't beat the price.
Make Your Money Work for You
Butternut Squash Mac & Cheese
This frozen meal is as tasty as it is convenient. The addition of butternut squash puree to the traditional mac & cheese dish gives it a seasonal touch.
Autumnal Harvest Creamy Pasta Sauce
This hearty pasta sauce is tomato based and made rich with a number of flavors, including pumpkin, butternut squash, carrots, rosemary, sage and of course, a touch of cream. Trader Joe's recommends pairing it with its penne pasta, or, for a gluten-free option, its Organic Red Lentil Sedanini.
Pumpkin O's Cereal
Bring festiveness to your breakfast with this cereal, made from whole-grain brown rice, whole-grain oats, real cane sugar and actual pumpkin. It's not too sweet, and is perfect served with just some milk.
Salted Maple Ice Cream
If you're a fan of salty and sweet combinations, you're sure to love this seasonal ice cream flavor.
Pumpkin Spice Batons
Trader Joe's beloved Cocoa Batons got a fall makeover. These light, wafer cookies are filled with pumpkin cream, and can be enjoyed on their own or dipped in coffee or hot cocoa.
Harvest Blend Herbal Tea
This herbal tea blend literally tastes like fall in a cup. The caffeine-free tea blends together the flavors of cinnamon, ginger and apple to warm you from the inside out.
Pumpkin Bisque
It's officially soup season, so don't forget to stock up on this seasonal favorite while it's still in stores. Trader Joe's updated their pumpkin soup of years past to make it even richer and creamier than its previous iterations.
Make Your Money Work for You
Pumpkin Body Butter
Cooler weather often means dry skin, but this body butter made with coconut oil, shea butter and pumpkin seed oil can help keep dryness at bay.
More From GOBankingRates