7 Common Online Purchases You Need To Stop Making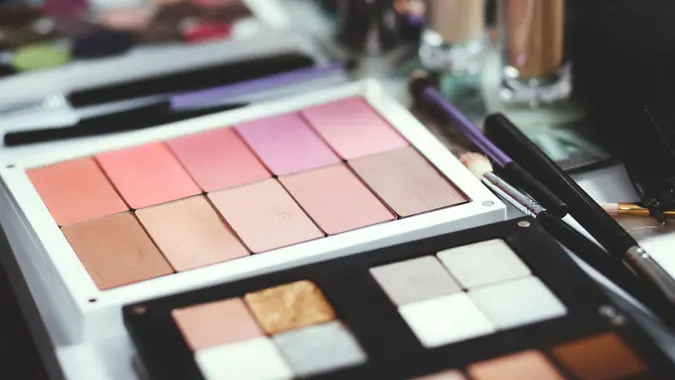 ©Unsplash
While it is uber convenient, online shopping can also leave you broke until your next paycheck. It may also leave you with a heavy dose of buyer's remorse. The world of online shopping can be filled with knock-offs, bait-and-switch schemes and security threats. While the billion-dollar industry is not likely going anywhere, there are things that you can do to protect yourself and your purchases.
Buying online from a trusted source can make your life easier. After all, who has the time to visit brick-and-mortar stores these days? But running errands the old-fashioned way may save you from a major headache down the road. Here are seven common online purchases you need to stop making and why.
Clothing
You may love the idea of being able to try on clothes in the comfort of your home, but the convenience could be costing you. According to Statista, clothing is the most common online purchase. Forty-four percent of those surveyed responded that they purchased apparel online. While the ease of adding a cute outfit to your wardrobe may be enticing, it can also be frustrating and expensive. 
If the item does not fit, you will need to return it. While many retailers offer free returns, some do not. This means you could have to pay to send back the item. Furthermore, what you see is not always what you get. Amazon reviews are filled with "what I thought I was getting vs. what I got" stories or "expectations vs. reality" stories that will make you cringe. From things that are not the same quality or color as what is pictured to things that are counterfeit. 
Make Your Money Work for You
Cars
Another item that is becoming more common to purchase online, but may be best purchased in person is a vehicle. First, cars are extremely pricey. They are usually one of the largest purchases that a person makes outside of their home. Second, whether new or used, cars can be much different in the picture than they are when you are behind the wheel. 
Since you'll be driving it for years to come, it would be wise to take the car around the block a few times to make sure that you aren't going to regret your purchase once you have the keys. 
Cosmetics
A common problem with online shopping is that there is not a lot of regulation. Online retailers frequently are not subject to the same amount of scrutiny as brick-and-mortar stores. The online retailer you buy from may be overseas or be someone just selling stuff out of their garage. This leads to a lot of fake or knock-off goods being sold as the real thing. Online cosmetic purchasers are frequently victims of these kinds of schemes.
Designer Goods
Just like with cosmetics, designer goods should probably be purchased in person. Until you see the product in person, you will not know whether it is a fake. As reported by the Guardian, "​​As many as 10% of all branded goods sold may be counterfeit." 
Make Your Money Work for You
Groceries
During the pandemic, online grocery shopping became second nature. For some of us, the ability to have groceries brought to our car is worth a few extra dollars. Unfortunately, it could be costing more than you think. While many grocers offer free pickup services, you may be filling your cart with things you don't need. Compare your grocery bills from when you shop in the store to when you purchase online to see if you are spending more. 
You also do not have control over certain items. For instance, the person selecting your produce may not get you the greenest bananas in the bin or may choose avocados that are too ripe for your late-in-the-week taco night. If you end up not using those products, it is like throwing away money. 
Prescription and OTC Drugs
It isn't just clothes, shoes and makeup that may turn out to be fakes when purchased online. The same is true with prescription and over-the-counter drugs. It comes down to the fact that there is less control over where the products are coming from, and there are fewer regulations. To be sure that you are getting exactly what you paid for, go through a legitimate pharmacy. 
Jewelry
Anything purchased online should come with a buyer beware sticker since you may not know where it is coming from or whether it is what you thought you were getting. Jewelry is another good that is frequently subjected to counterfeiting. If you do buy online, make sure it is a reputable seller and that you pay with a credit card. You have many more protections with your credit card than you do with other forms of payment. 
More From GOBankingRates