Consumer Sentiment Crashes Amid Delta Variant Spike, Michigan Survey Says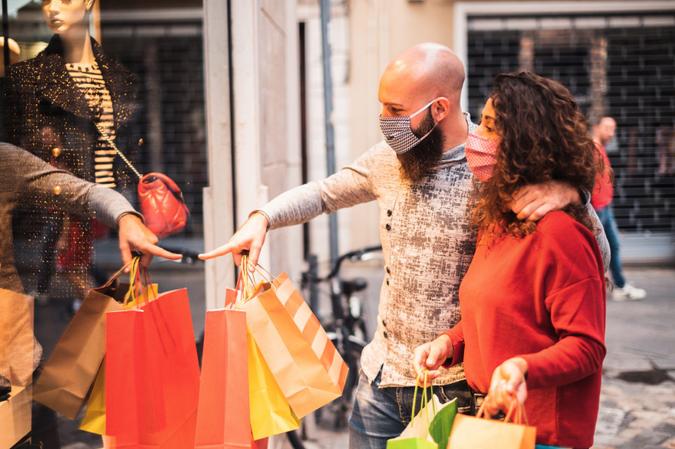 charmedlightph / Getty Images/iStockphoto
Consumer confidence fell in early August with growing concerns over the Delta Variant and the rise in Covid-19 cases. The University of Michigan's preliminary sentiment index fell by 13.5% from July to a level that was just below the April 2020 low of 71.8. Over the past 50 years, the index has only recorded larger losses in six other surveys, such as the economy's shutdown in April 2020 (-19.4%) and the lowest point of the Great Recession in October 2008 (-18.1%). These declines have all been connected to sudden negative changes in the economy.
Find Out: Shopping Mistakes You're Making and How To Stop
The Economy and Your Money: All You Need To Know
According to the index, losses in early August were extensive across income, age and education subgroups and observed across all regions. Additionally, losses covered all aspects of the economy, from personal finances to prospects for the economy, including inflation and unemployment.
Despite record job openings, 36% of respondents expect a decline in the jobless rate, down from 52% the previous month, reported Bloomberg. Consumers are also pessimistic about their income prospects. Expected personal finances fell to a seven-year low.
"There is little doubt that the pandemic's resurgence due to the Delta variant has been met with a mixture of reason and emotion," said Richard Curtin, the Surveys of Consumers chief economist.
The Michigan survey also mentioned that the rise in negative economic judgments reflects an emotional response, primarily due to the hope that the pandemic would soon end. The survey estimates that with control over the Delta Variant, consumer sentiment would shift.
Follow Along: 31 Days of Living Richer
Your Money: 24 Ways To Make Money Off Your Shopping
The index has mostly underperformed the Conference Board's gauge of consumer sentiment in recent months. Bloomberg noted that while the Conference Board places a greater emphasis on views of the labor market, the University of Michigan's survey highlights respondents' views about their personal financial situations.
Make Your Money Work for You
More From GOBankingRates
Last updated: Aug. 16, 2021