5 Costco Deals That Pay For Your Membership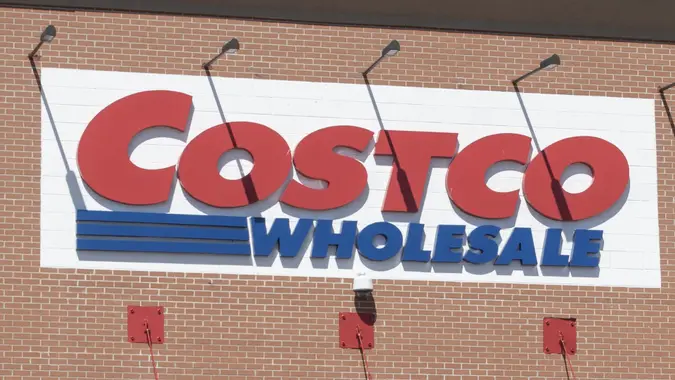 jetcityimage / iStock.com
Shoppers who haven't yet embraced the beauty of Costco savings often balk at the membership cost of $60 per year for a Gold membership or $120 for an Executive membership, which pays 2% back on most of your purchases.
But when you add up the savings, you might realize there are many ways your membership will pay for itself throughout the year. Plus, if you buy a membership now, you receive a $30 Costco Shop card, which means your membership is half paid for before you've even made a purchase.
Let's look at 5 other ways to get your Costco membership to "pay for itself."
1. Book a Cruise Through Costco
Costco offers amazing deals on travel to its members, and cruises booked through Costco Travel deliver added perks that can more than cover your membership fees.
As an example, I searched for a cruise to the Caribbean and Bahamas in December. I found a three-night cruise from Port Canaveral, Florida, on Disney Wish, stopping in Nassau and Castaway Cay. Disney cruises are recognized to be more expensive than many other cruise lines, and this one was $930 per person. But, Costco members receive a $140 Digital Costco Shop Card when booking. That means with one cruise, you've more than paid for your Executive membership plus earned an extra 2% back.
Cruise perks vary but offers typically range from $25 up to hundreds back in Costco Shop Cards, discounts of 30% or more, plus included meals or beverage packages on some cruise lines.
Make Your Money Work for You
2. Large Appliances
If you're renovating your kitchen, it might be worth investing in a Costco membership before you start the project. Right now through Sept. 24, 2023 you can save $500 to $1,000 on LG kitchen appliances — including ranges, refrigerators, and washer/dryer combos. That's on top of the cash back you'll earn with your Executive membership.
These type of deals on top-brand appliances aren't unusual, so if you miss this sale, there should be another right around the corner.
3. Home Insurance
Costco members can purchase homeowners insurance online through CONNECT American Family Insurance, as GOBankingRates previously reported. The average policyholder saves $583 per year on their policy, making your Costco card well worth the investment.
4. Cleaning Up the House
If you're in the market for a new vacuum cleaner that's lightweight, easy to maneuver and super-powerful, you can save $140 at Costco on the Dyson V15 Detect Total Clean Extra Cordless Stick Vacuum.
If you aren't a member, it pays to sign up — because even after your membership fees, you'll save $80 as a Gold member or $20 as an Executive member. Plus, Executive members earn another 2% back. The vacuum retails for $749 on the Dyson website, but Costco normally sells it for $700. So, with $140 off, you will get a little over $11 back for your $550-plus purchase.
5. Hot Dogs and Soda
You might think that your Costco membership delivers the most savings on big-ticket items. But did you know that your card could pay for itself when you buy that fan favorite, the humble all-beef hot dog and soda?
Make Your Money Work for You
GOBankingRates previously calculated that if you were to make the same meal at home, it would cost roughly $3.32. So, you save yourself $1.82 each time you pick up one of these famous Costco loss-leaders. If you eat 33 hot dogs, or one every 11 days for a year, your membership paid for itself in savings.
More From GOBankingRates