10 Costco Food Items to Stock Up for Winter

4 min Read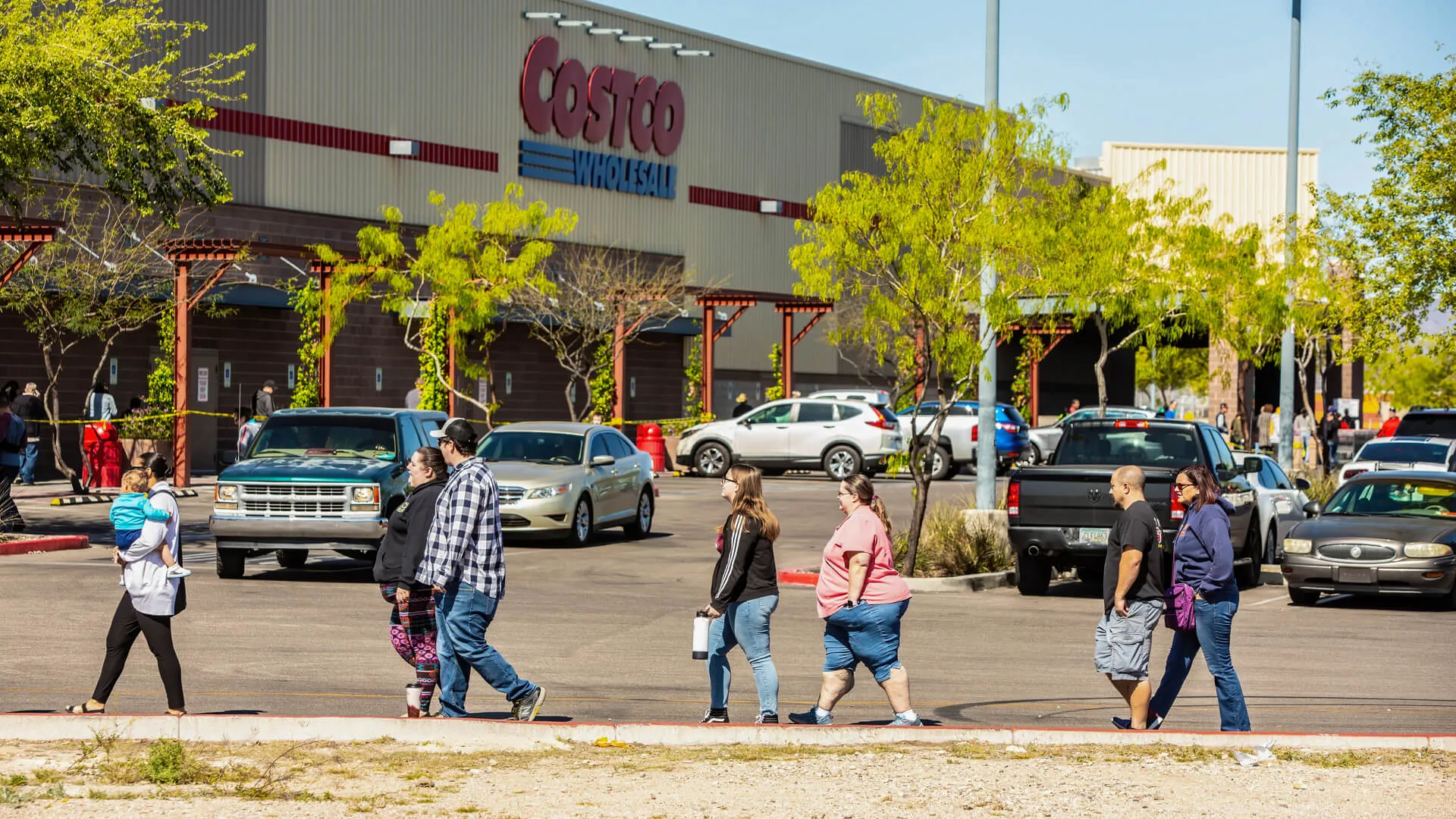 Make Your Money Work for You
1. Charcuterie Boards
We're not just talking about the meat and cheese themselves–Costco has the meats, cheeses, nuts, and the actual charcuterie board itself for $30 off right now. The Boarderie Arte Fully-Arranged Charcuterie and Cheese Board is on sale for $179.99. The package includes six trays filled with a tapestry of artisan cheeses, cured meats, dried fruits, and nuts as well as a jar of olives, a bamboo boat of chocolates, 10 servings of crackers and bamboo serving ware. There's also the Boarderie Diletto Fully-Arranged Charcuterie and Cheese Board, which is currently $20 off its normal price. This board contains the board itself, and all the same types of food as the Arte board for $119.99.
Take Our Poll: How Has Inflation Impacted Your Holiday Shopping Plans?
2. Spanish Serrano Ham
Elevate your meats with this special treat from Spain. The 9.5 lb D'Artagnan Spanish Serrano Ham was handcrafted in Spain and has been aged for 18 months. Right now, you can experience this delicious cut of meat for $80 off the normal price, bringing the total to $169.99. This ham is sure to wow guests at any holiday gathering.
3. K-Cup Pods
If you have a Keurig, you need to check out Costco's deals on K-Cup pods. Their Kirkland brand sells 120 pods per box, so you're stocked all the way through winter and then some. Boxes come in varieties of Breakfast Blend, Summit Roast, Pacific Bold, and more. Currently, each box is $32.99, which is $6 off the regular price.
4. Starbucks Whole Bean Coffee
Get $8 off Starbucks Organic Winter Blend Whole Bean Coffee as a Costco member. The bag contains 2.5 lbs of beans, and usually sells for $22.99 a bag, but right now, you can buy it for just $14.99.
5. Beef
Pick up a package of 100% Premium Angus Beef that offers an array of cuts that will keep the family satisfied through the winter months. The Chicago Steak Premium Angus Beef Butcher Assortment contains eight lbs of meat you don't want to pass up. The kit comes with filet mignons, boneless strips, top sirloins, steak burgers, and ribeyes. This usually sells for $209.99, but right now you can get the whole package for $149.99. You can also get a package of 10.5 lbs of Australian grass-fed beef with 14 New York strip steaks for $50 off the regular price, bringing the price to $199.99.
Make Your Money Work for You
6. Bison
If you're looking to try bison for the first time or experience it again, this winter might be your chance. Costco is having a bunch of sales on bison, including $40 off 2lbs of bison tenderloin, $50 off a 10-pack of bison sirloin steaks $40 off a pack of 16 bison medallions, and $50 off a pack of 30 bison burgers. 
7. Chicken Pot Pies
Chicken pot pies and cold weather go together perfectly. Luckily, Costco is currently having a special where you can get $5 off an 8-pack of Marie Callender's Chicken Pot Pies. That brings the price to just $10.99.
8. Evaporated Milk
Not exactly an item you want to sink your teeth into, but a pantry staple nonetheless. Make creamy soups, holiday desserts, and much more with this 12-pack of Kirkland evaporated milk. The Kirkland brand will usually deliver great deals, and this pack is on sale for $3 off, bringing the total to $12.99.
9. Cookies and Brownies
Whether you have a sweet tooth, or you are planning on doing a lot of entertaining this holiday season, David's Cookies Brownie and Cookie Combo Pack should be in your kitchen. You'll get six rocky road brownies and 12 chocolate chunk cookies. Usually, this pack costs $29.99, but right now it's $5 off.
10. Hot Cocoa
No holiday is complete without a warm cup of cocoa. Get 16 packets (complete with marshmallows) in this pack of A'cappella Classic Hot Chocolate BevBombs. The cool thing about the BevBomb is that you can drop it in a cup of hot water, or enjoy it on its own. Wanna go big? Get 50 packs of Swiss Miss hot chocolate that are on sale now for $5.69.
More From GOBankingRates
About the Author