Costco Membership Increase: "It's a Question of When, Not If"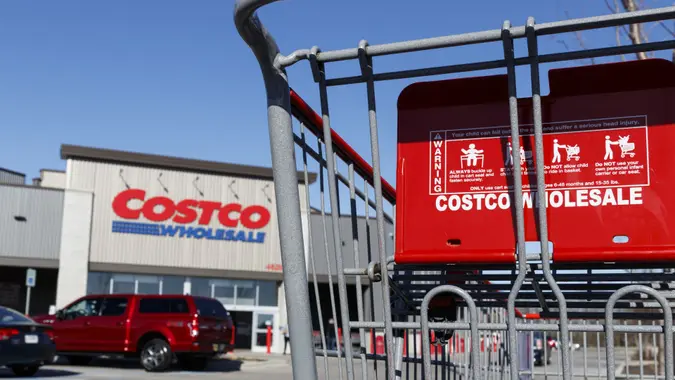 jetcityimage / Getty Images
Costco's Chief Financial Officer, Richard Galanti, recently hinted at a likely increase in the company's membership fees. During a recent earnings call, he indicated that the hike in membership prices is a matter of when rather than if. Although he did not specify a date for the increase, he affirmed that it would happen at some point in the future. This comes as Costco steps up efforts to ensure that membership benefits are not being shared unauthorizedly, with increased checks at self-checkout lanes.
The last time Costco raised its membership fees was back in 2017. Currently, the Gold Star membership is priced at $60, and the Executive Membership is available for $120. The forthcoming increase, the timeline of which remains uncertain, will be the next in typically five to six-year intervals between hikes. Despite the anticipated change, now is not deemed the right time for the increment.
Galanti reported a significant income from membership fees in the last quarter, approximating $1.5 billion. This substantial revenue underscores the importance of membership fees in offsetting operational costs, allowing Costco to maintain its low prices. The retailer aims to protect these member privileges, ensuring that the benefits and pricing remain exclusive to its 127 million cardholders.
The commitment to upholding the exclusivity of Costco's member benefits is evident in the company's enhanced scrutiny of membership ID at self-checkout lanes. This move aims to counter unauthorized card-sharing, ensuring that non-members do not receive the same benefits and pricing as registered members. This practice, the company argues, is essential in keeping prices low and operational expenses covered.
Make Your Money Work for You
While the future increase in Costco membership fees is on the horizon, the company continues to focus on enhancing the value it provides to its members. The enforcement of membership exclusivity and the potential fee hike underscore the company's commitment to maintaining low prices and high-quality service for its vast base of loyal members.
Editor's note: This article was produced via automated technology and then fine-tuned and verified for accuracy by a member of GOBankingRates' editorial team.
More From GOBankingRates