10 Items at Walmart That Cost Way More at Target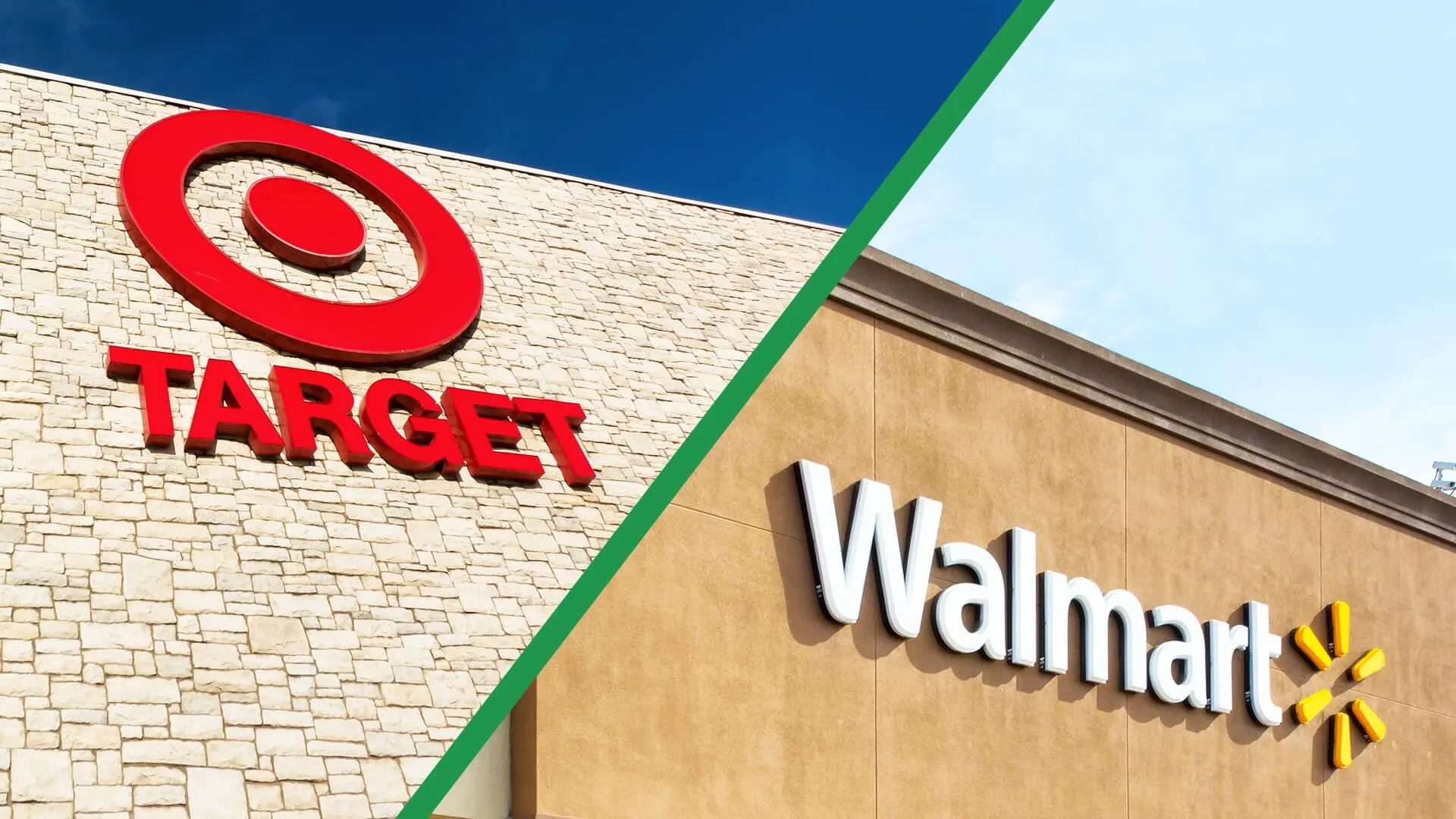 LG 65″ Class 4K UHD Smart OLED TV
If you're looking to upgrade your TV, this 65″ smart TV from LG will cost you almost $400 less at Walmart than at Target. You can also add a protection plan for cheaper, as well. At Target, a three year plan is $110. At Walmart, you can add on a four year plan for $104. You get more coverage for a lower price for the exact same TV when you shop at Walmart.
Sony WH-1000XM5 Wireless Noise Canceling Headphones
Make Your Money Work for You
Oreo Cookies
Coca-Cola Bottle 6-pack
Ray Ban Aviator Pilot Unisex Sunglasses
Nintendo Switch™ — OLED Model w/ White Joy-Con™
With more than 129 million Nintendo Switch consoles sold, it's fair to say this is a popular gift, and you'd be smart to buy one at Walmart, rather than Target. Gamers and those shopping for them will be happy to know they can score a great deal on a Nintendo Switch at Walmart. Keep at extra $20 in your pocket by shopping at Walmart for the Switch. This one comes with detachable Joy-Con controllers.
Xbox Wireless Controller
Make Your Money Work for You
Fujifilm Instax Mini Twin Film Pack 
If you're still buying film for cameras, it can get pretty expensive, especially if you're buying multiple packs at a time. At Target, you can get two packs of Fujifilm for an Instax camera for $14.99, but at Walmart, you can get it for a dollar cheaper. This type of film can be used with most of the Instax cameras, but make sure on the Fujifilm website that the "mini" is the size you need for your camera before you purchase.
Costway 6Ft Pre-Lit Artificial Christmas Tree
Although both stores advertise these Christmas trees as on sale, you'll get it cheaper at Walmart by $44. This is the same exact Costway tree with 350 pre-installed LED lights that offer 11 light patterns to give your tree some unique sparkle. When you're thinking of decorating for the holidays this year, Walmart might offer some better deals all around.
Dunkin' Original Blend Ground Coffee
If you're runnin' on Dunkin', you'll want to make a run to Walmart to get your favorite coffee. Not only are the individual bags of 18-ounce coffee cheaper at Walmart, but right now, Walmart is offering a deal on a six-pack of 20-ounce bags of the coffee for $54.97. To get six of the Target bags — which, at 18 ounces a bag, don't contain as much coffee as the Walmart deal does — you'd spend over $70.
More From GOBankingRates